1 panorama of valley Boszhira.
Tours and walks to Boszhira on Mangyshlak. 
"All nature wears one universal grin" 
Henry Fielding.
Private Tour on Mangyshak.
First panorama Boszhira is in the central part of area Mangistau Karakiyanskii of area and Ustyurt belongs to Western precipice a plateau. Travel to the first panoramic platform begins about 79 kilometers automobile road Zhanaozen - mosque Beket-ata.
Road leads to the descent Zhusaly with the escarpment in the valley Boszhira, you have to keep to the South-East direction moving along the Eastern part of Ustyurt along the natural boundary Boszhira.
This will lead you to the place where the machines is impractical to move on, this is where we leave the car and move further on foot, the path leads to the place where the so-called "irony" – structures that was built by the hunters in ancient times, to corral wild ungulates.
This place offers a panorama of the unique chalk attractions tracts Boszhira, from there you can see one of the nameless round outlier elevations, geological science called "table mountain", which is shown at 1000 tenge banknote old model of the National Bank of Kazakhstan.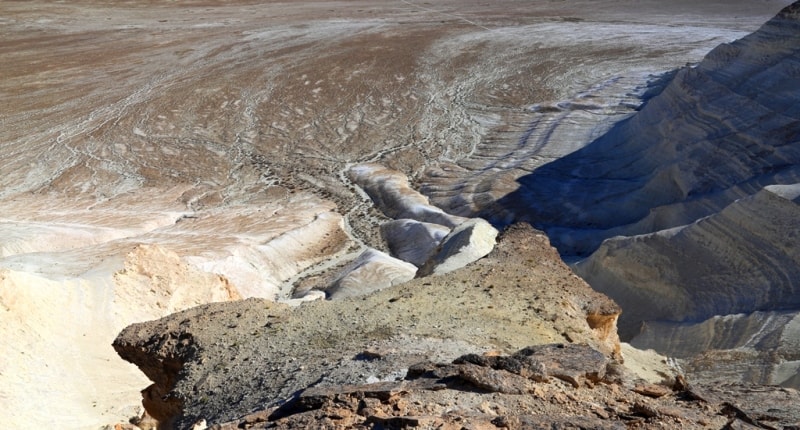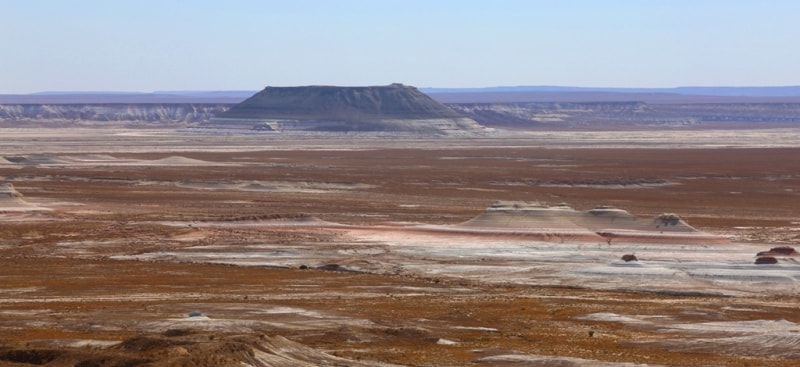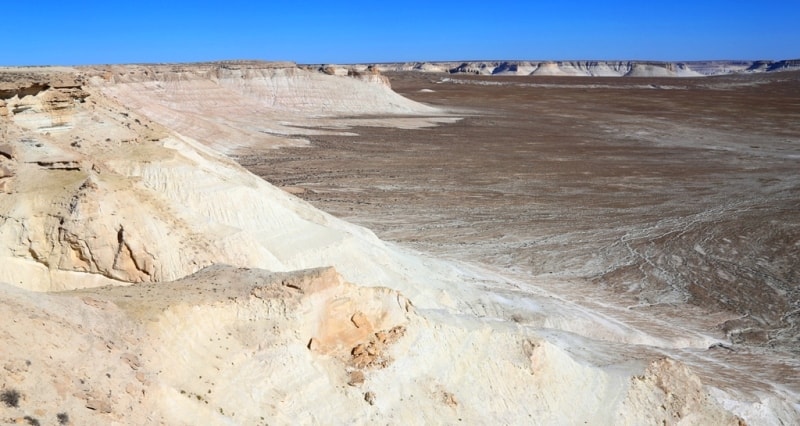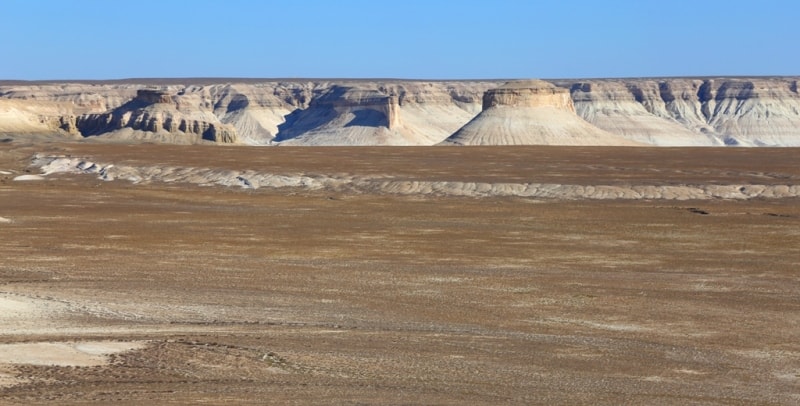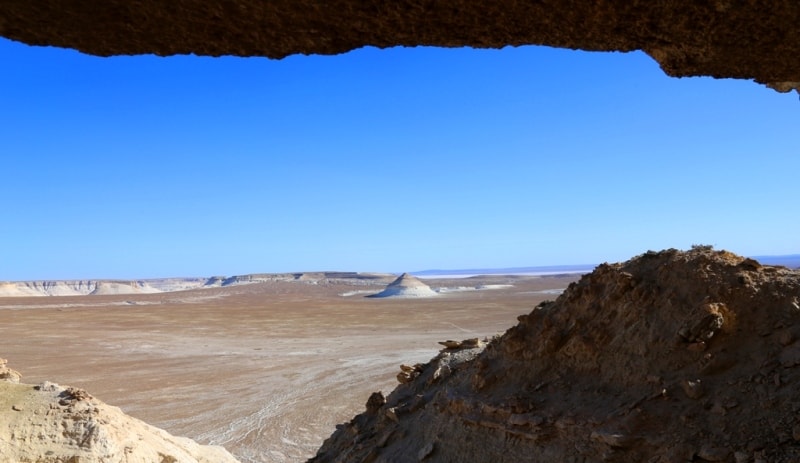 Authority and photos
Alexander Petrov.