2 panorama of valley Boszhira.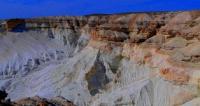 Tours to places of interest of province Mangistau.
"Nature will tell you a direct lie if she can" 
Charles Darwin.
Ramblers Walking Holidays on Mangyshlak.
Second panorama Boszhira is in the central part of area Mangistau Karakiyanskii of area and Ustyurt belongs to Western precipice a plateau. Travel to the first panoramic platform begins about 79 kilometers automobile road Zhanaozen - mosque Beket-ata.
Distance from Zhanaozen to the memorial Boszhira, if you go through a local landmark mountain Bokty is 134 kilometers. The second panoramic Playground Boszhira East is from the first observation deck, if we move along the Eastern part of Ustyurt bordering the tract Boszhira.
A dirt road leads you to the terrain, with views of the tract on the East side. Far below, beneath us, is rampant milovy relief, followed by towers tracts.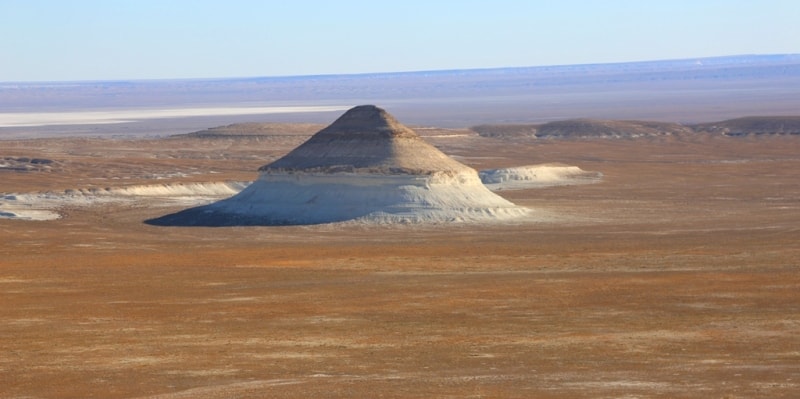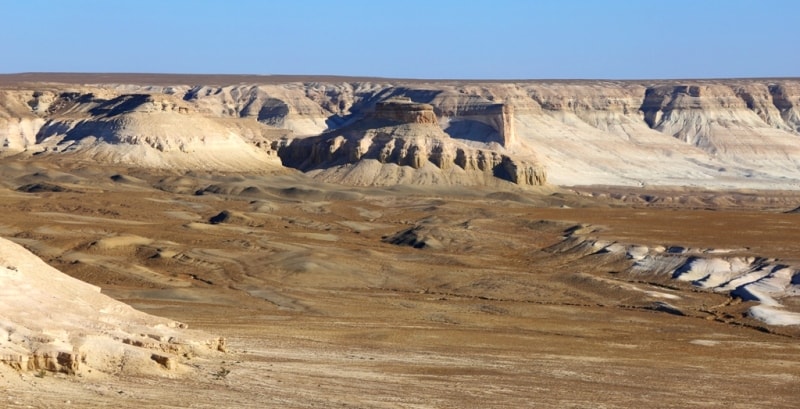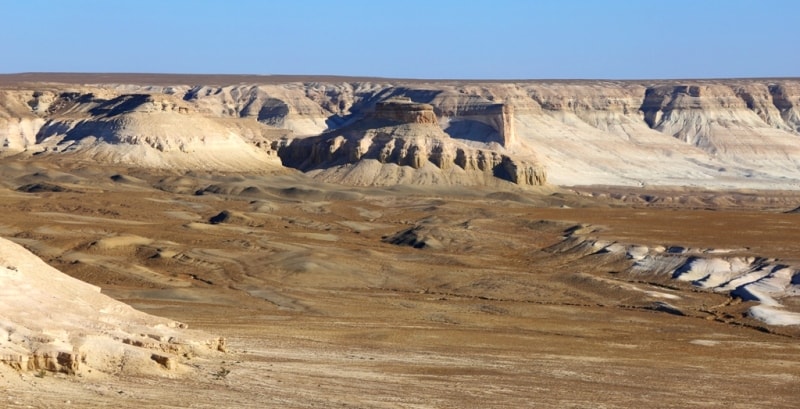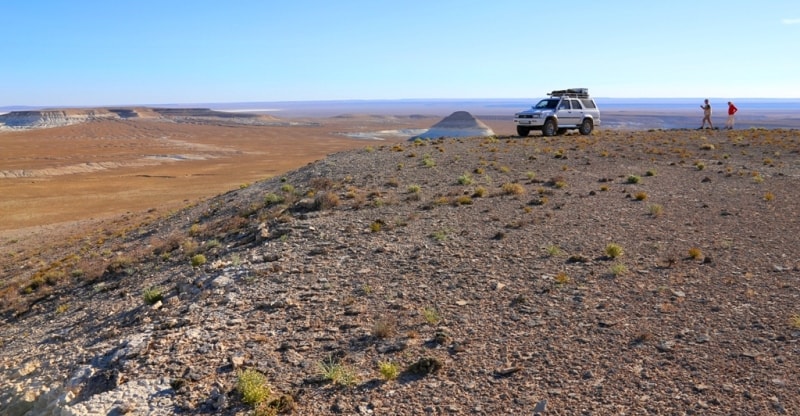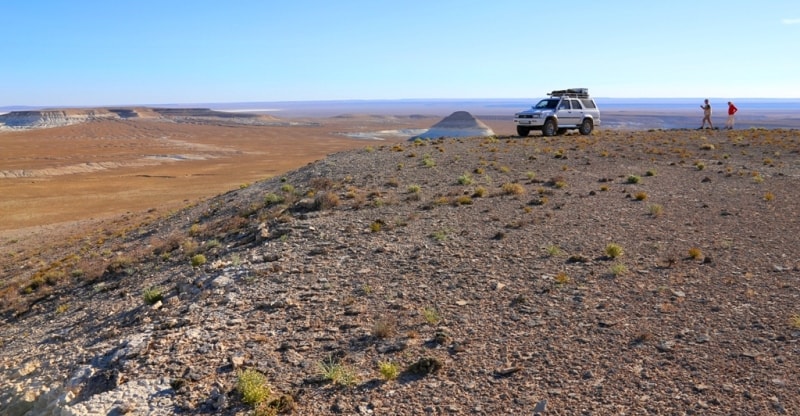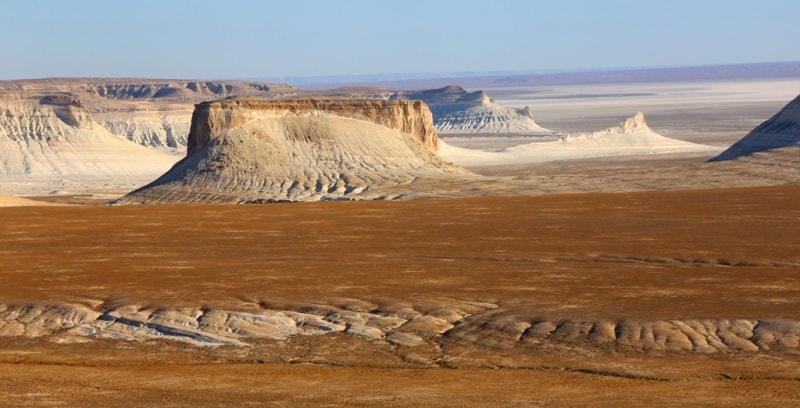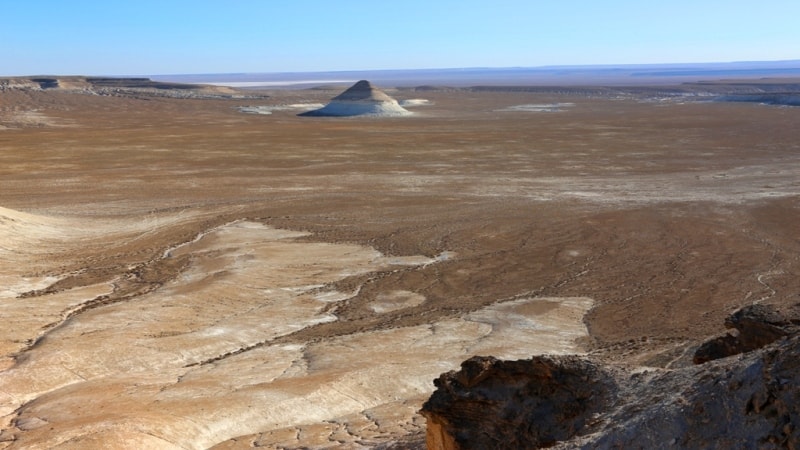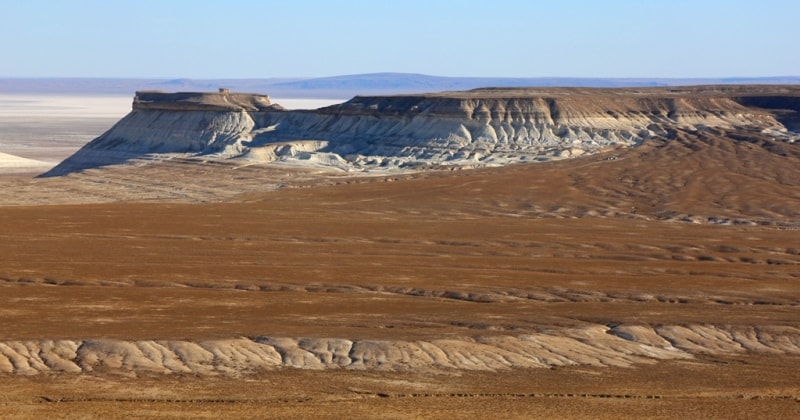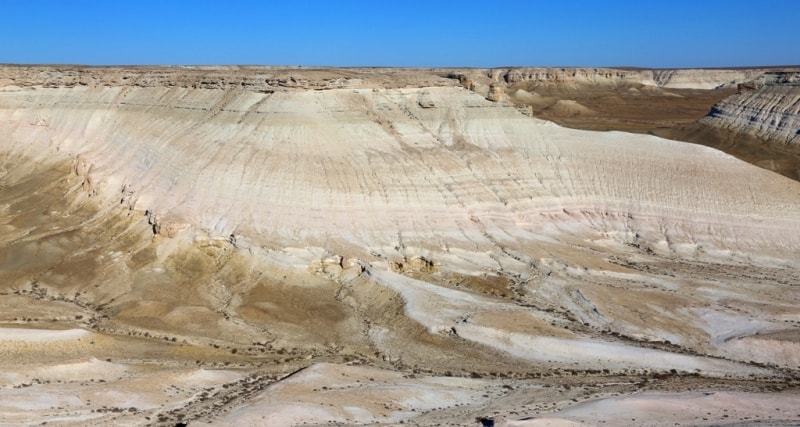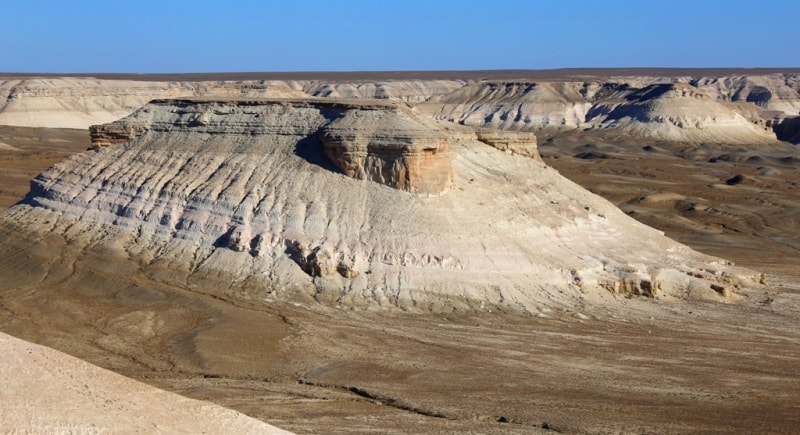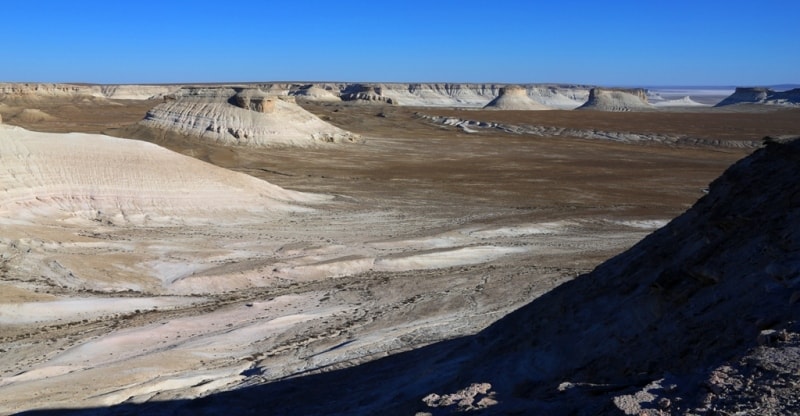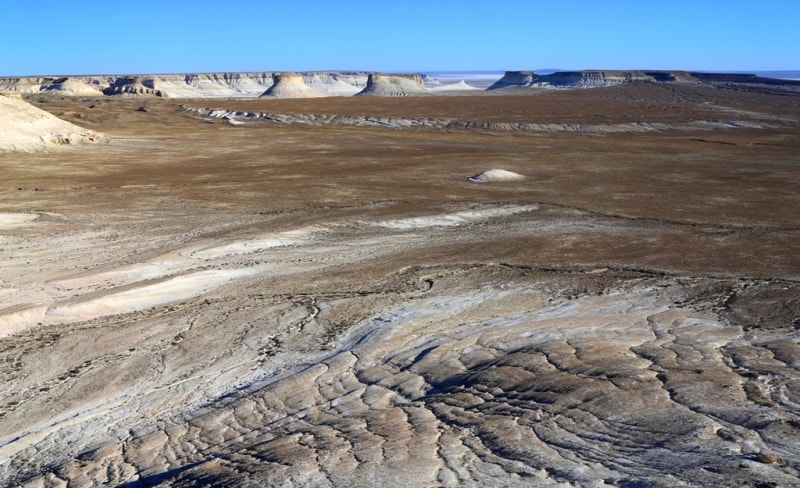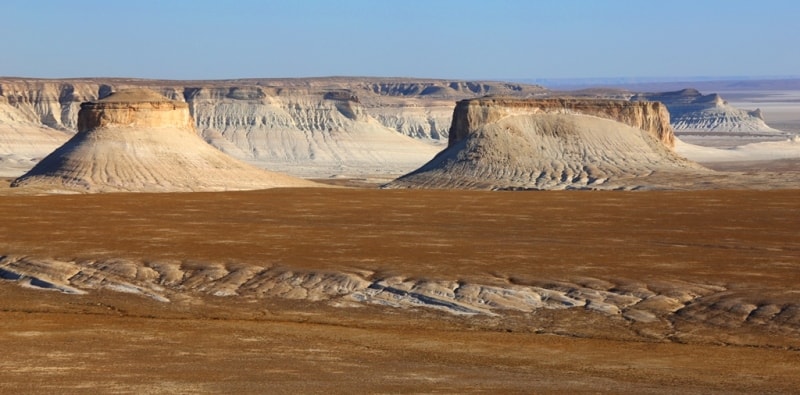 Authority and photos
Alexander Petrov.