3 panorama of valley Boszhira.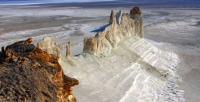 Travel from Aktau to valley Boszhira.
«Nature never deceives us; it is we who deceive ourselves»
Jean-Jacques Roussea.
Nature Mangyshlak Tours.
Mangyshlak Peninsula is famous for its pristine natural variety: desert landscape is replaced by mountain ranges, plateau with a steep escarpment adjacent to seascapes, caresses the eye and soul, oases in rocky ravines.
Unique nature reserve is considered the Peninsula on which "as in the reserved box, assembled the entire Arsenal of different manifestations of the nature of the desert". Wrote on the Peninsula, Professor B. A. Fedorovich.
One of the most decent places takes on the Peninsula tract Bozzhira, which has its own, unique landscapes that can be seen by experienced travellers and researchers. After the second panoramic point, we also need to move along the escarpment along a country road next to the panoramic point, which account will be the third.
There are spectacular views of the surroundings, which are far below. Once Mangyshlak Peninsula called dead. "The desert without any vegetation, sand and stone; though a tree - nothing..." wrote the Ukrainian poet T. G. Shevchenko.
Climatic conditions of the region are severe. In summer it dries up the heat, come to dust storms, and winters are cold and snowy. This is certainly true, but on the Mangyshlak have gardens and meadows, the extraordinary beauty of the mountains, ethereal landscapes that fascinate, attract, call researchers, and just curious.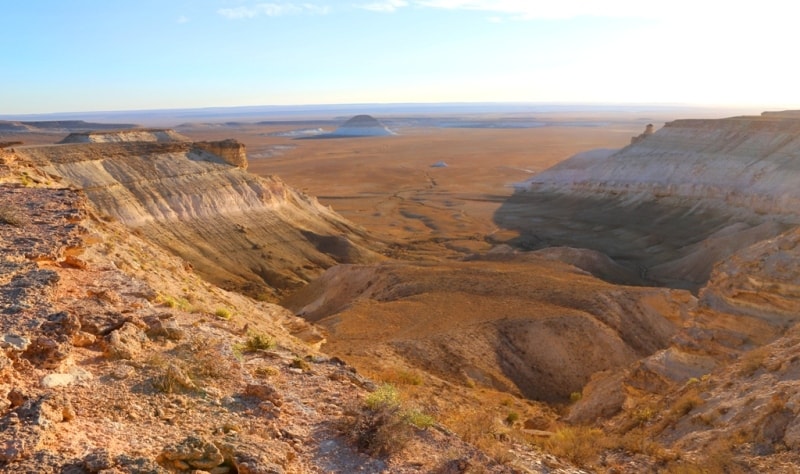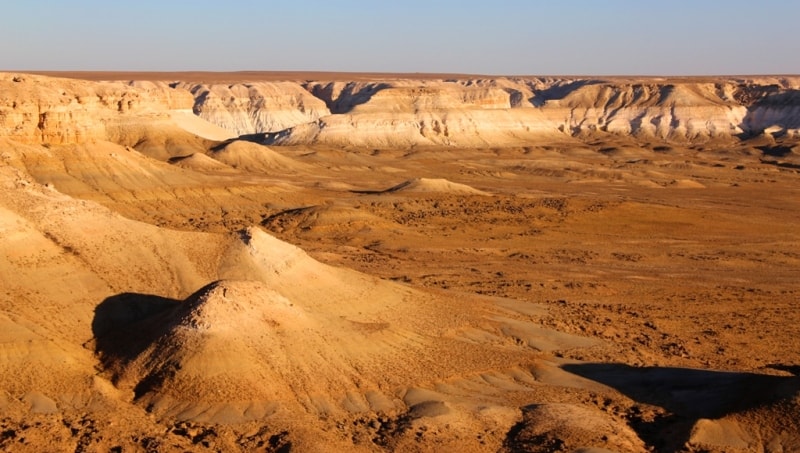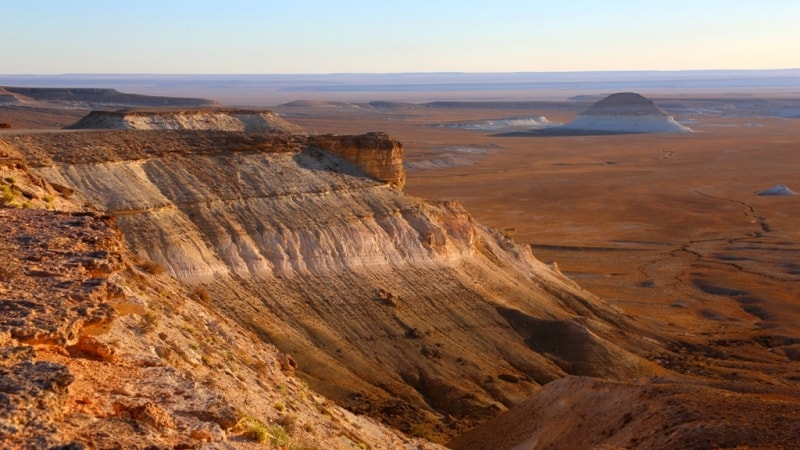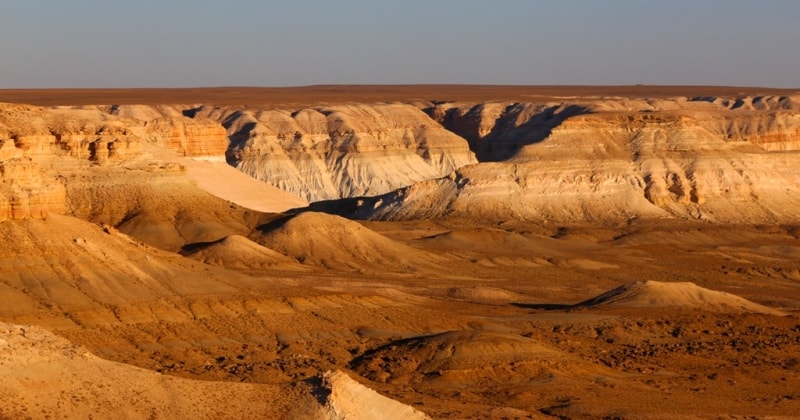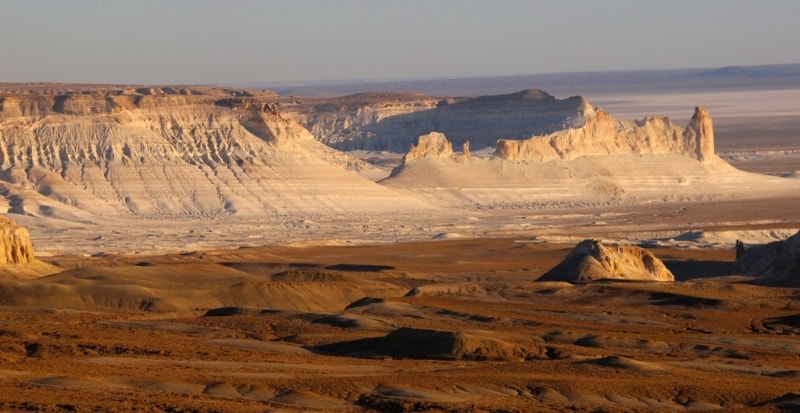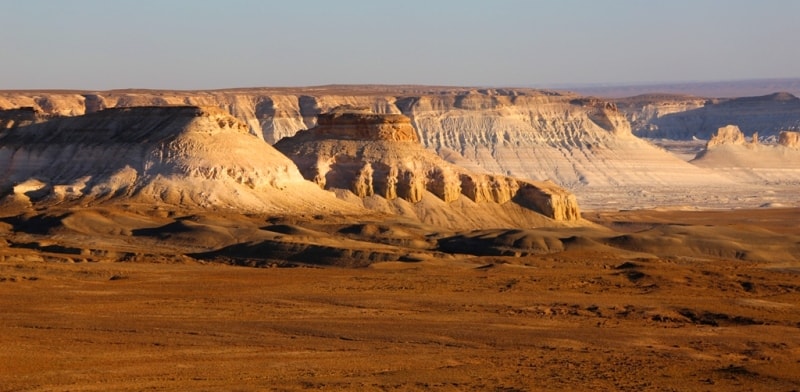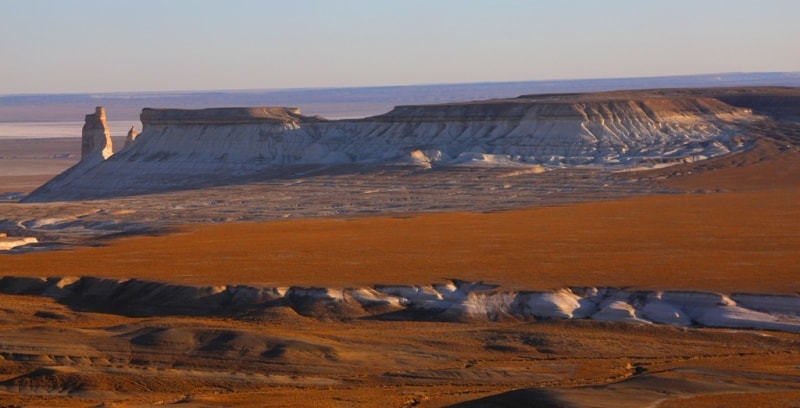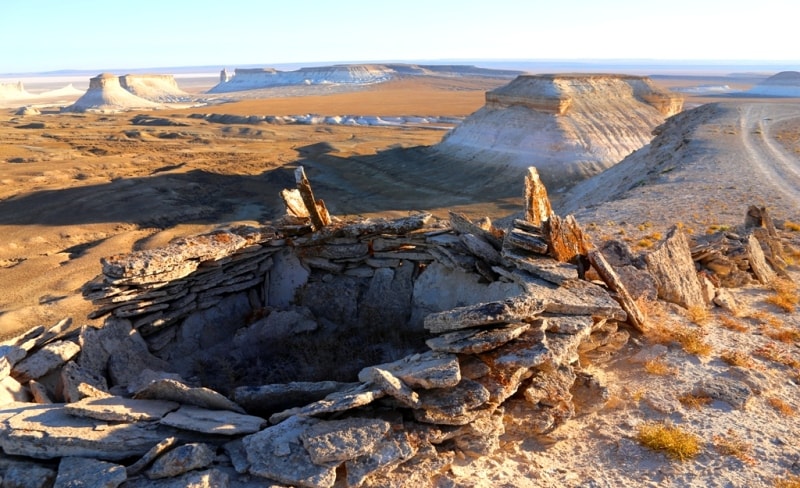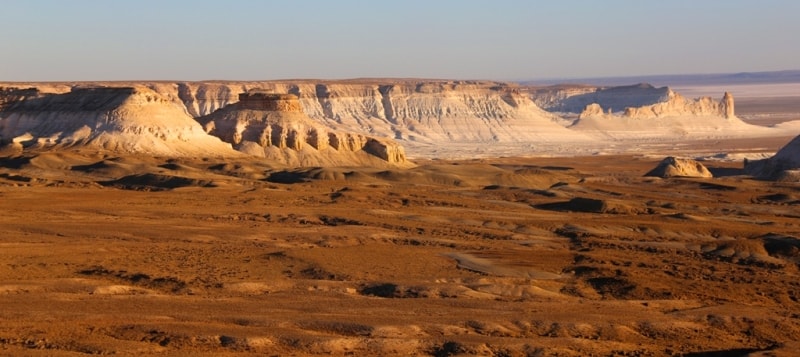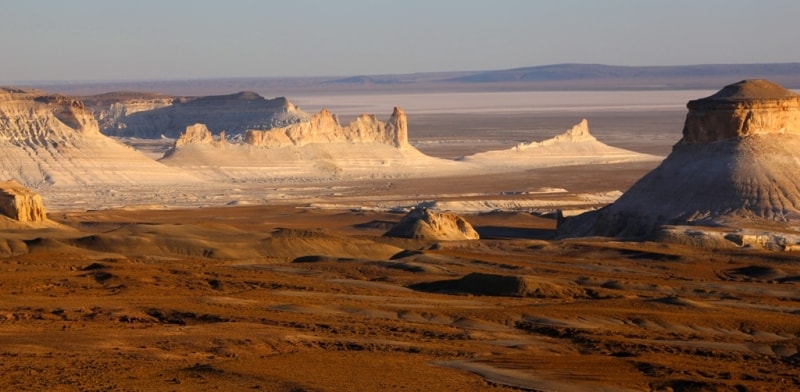 Authority
The guidebook across Mangyshlak, 2006.
Pphotos
Alexander Petrov.