5 panorama of valley Boszhira.
Expeditions tours on Mangyshlak.
«Travel is one of the major parts of self-education of the person…»
Guided Group Tours on Mangyshlak.
In my opinion, the nature of Kazakhstan is so various and many-sided, that very few people will leave indifferent. The tourism infrastructure lags behind an opportunity of full pleasure by the nature, but inquisitive and darings the traveller will find for itself new and hitherto not opened.
Such place on a map of unique natural places of interest of Kazakhstan is the natural boundary Boszhira which lays a little away from the main road leading in Mangyshlak Mecca - to a mosque and necropolis Beket-ata.
Having adjoined with sacred it is possible to add the stay on the ground Mangistau with contemplation of creations of the nature. It is really unforgettable and exciting excursion in the wild nature which nobody will leave indifferent.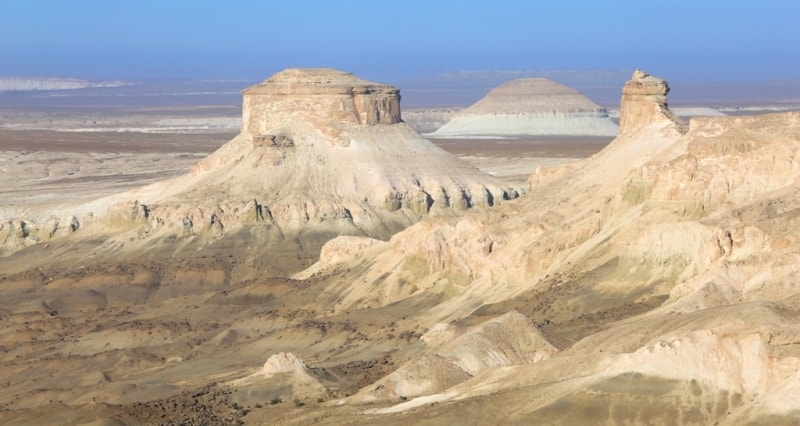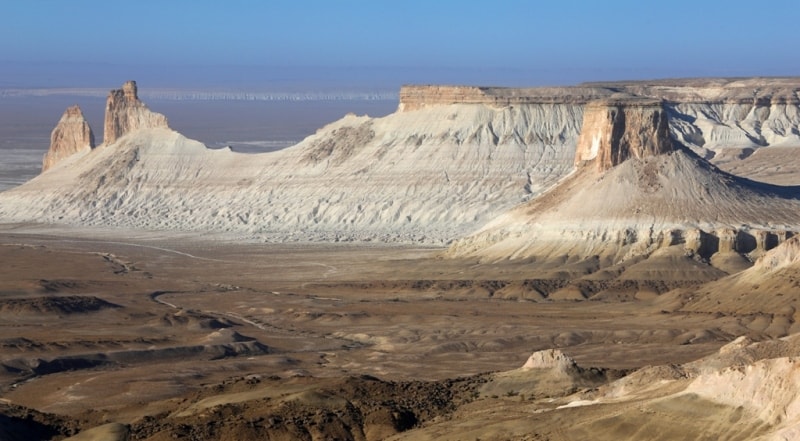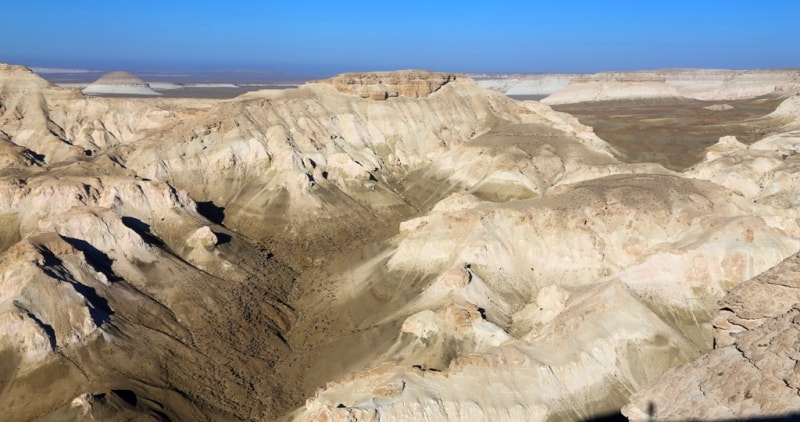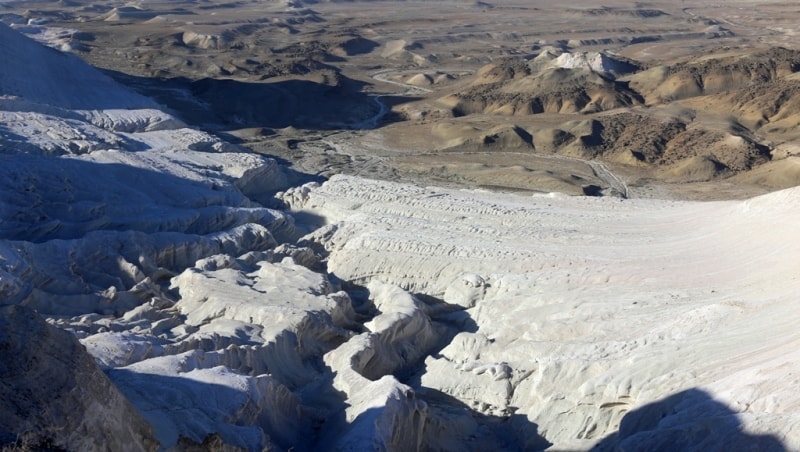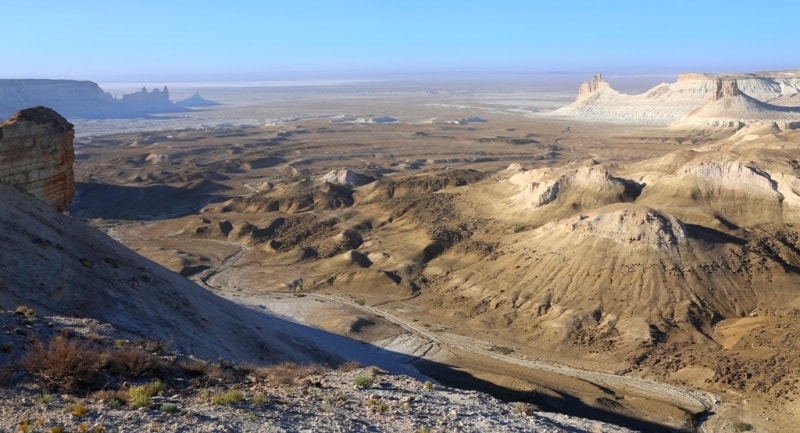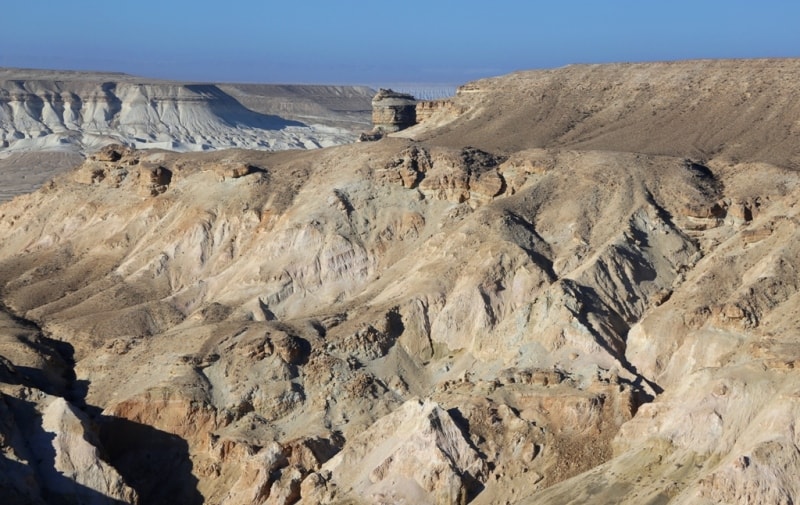 Authority and photos
 Alexander Petrov.