Airakty-Shomanai mountains.
Travel on cretaceous mountains Mangistau of province.
"It is untrue that equality is a law of nature. Nature has no equality; its sovereign law is subordination and dependence" 
Luc de Clapiers de Vauvenargues.
Mangyshlak Silk Road and Active Tours.
Mountain ridge among the local population is known under the name Airakty-Shomani. In 1851, while in exile in Fort-Shevchenko, was visited by the great Ukrainian poet and artist Taras Shevchenko. He did this series of drawings under the poetic name "Valley of Castles".
Ayrakty mountains really look like fairytale castles with spires, towers, colonnades and walls.  Wild, winding path, punched by wild horses, on one of the mountains prints on a small observation deck, which offers panoramic views of the distant Aktau mountains and all Ayrakty castels.
Wet spring valley is covered with small tulips. So here it is moufflons – mountain sheep. Here are just perfect spheroids shapes like bowling balls. Along the sides of the mountains Airakty on blocks of Cretaceous rocks can be seen incised drawings, supplied by one of the researchers "Steppe symphonies".
They are not very ancient, but reflect the vision of the world Kazakh hunters and shepherds. Here are images of camels, horses, dogs, but always the main captured animal is a mouflon horned, had won the respect and sanctity among the local population.
To the top of big table mountain Airakty (bifurcated) from the South side leads a barely noticeable trail. Local shepherd said that in the mountain there is a deep cave which he is afraid to go. Despite its visual appeal "Valley of castles" waterless and almost devoid of vegetation of any tree vegetation.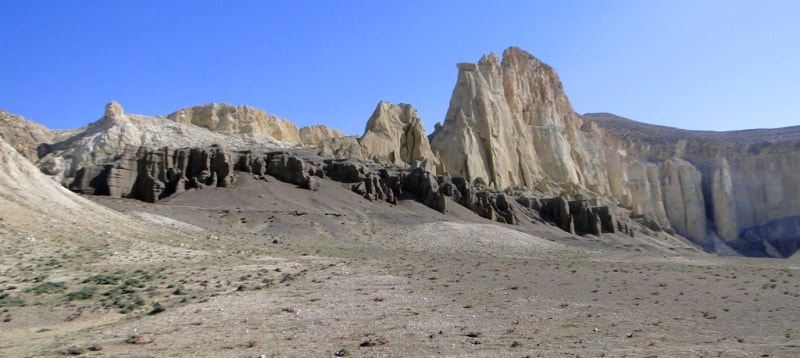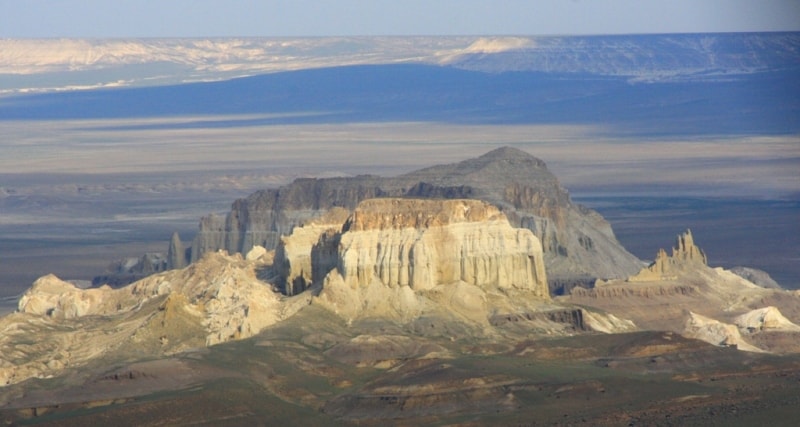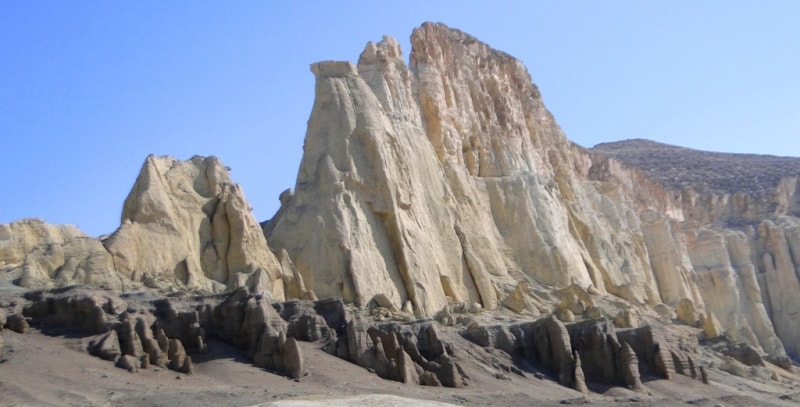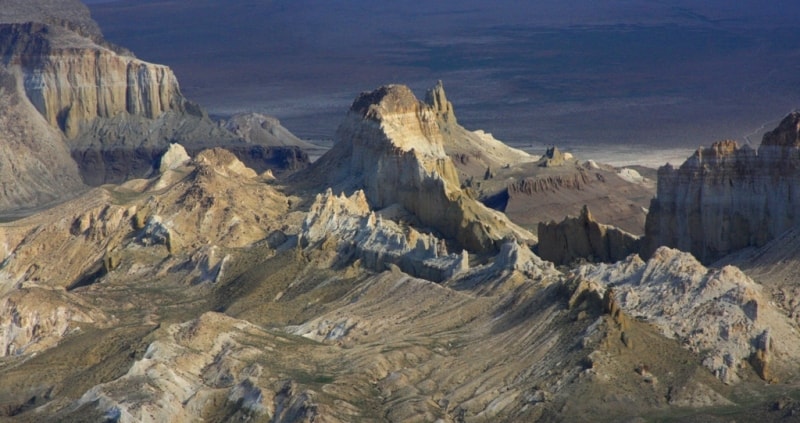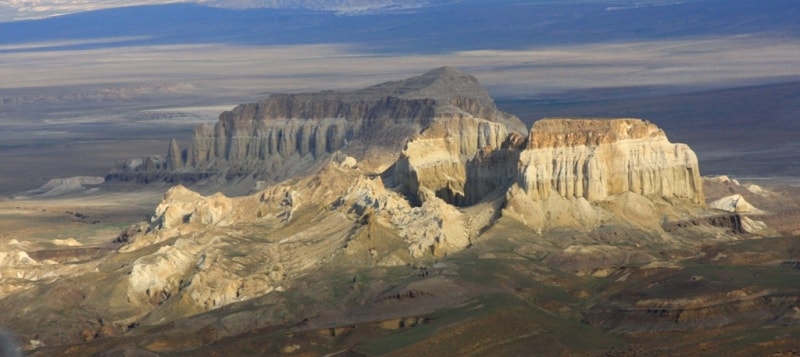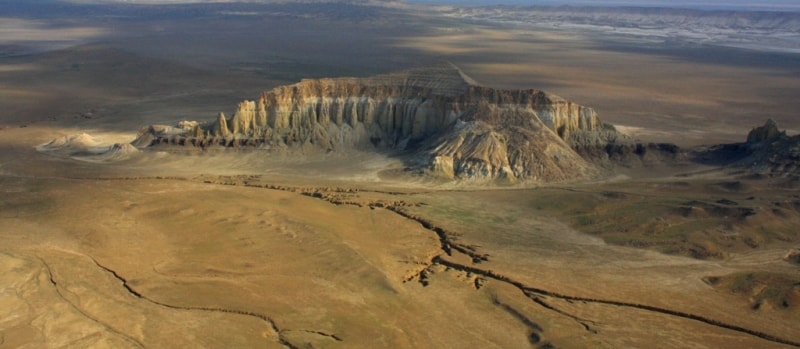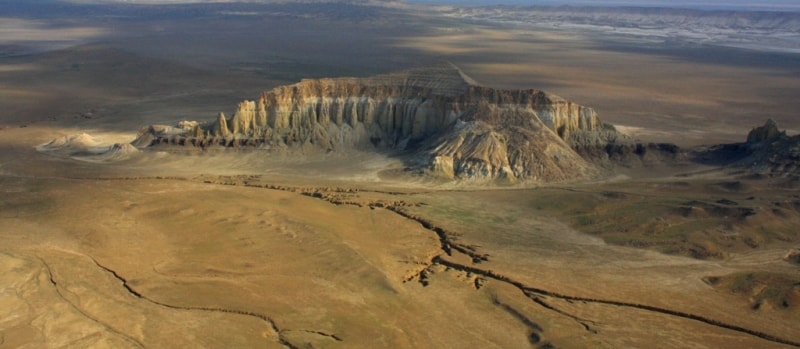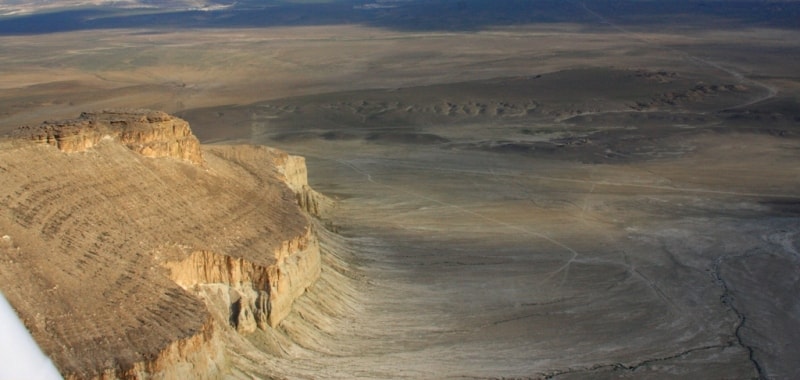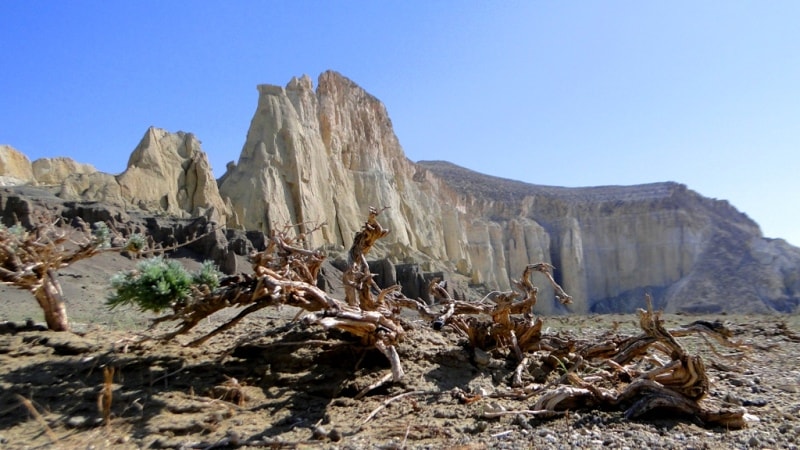 Authority:
Alexander Petrov, Andrey Astafyev, the town of Aktau.
Photos
Alexander Petrov.