Blue bay.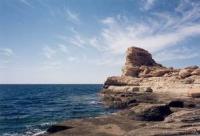 Individual and groups tours Mangyshlak.
«Nature does nothing without purpose or uselessly»
Aristotle.
Travel Mangyshlak Guide.
Mangyshlak - it's hundreds kilometers of rocky coast of Caspian sea, countless miles of desert, and golden sandy beaches. Blue bay of Mangyshlak is the pearl of Caspian sea. At the beginning of XX century there used to be a fishing band under the name "Tulku" that in Kazakh language means "fox place."
There are a lot of sings of wheel roads that remain in the northern part of the plateau left by numerous carts. People used this carts to transport fish to Fort-Shevchenko. Around thirty years ago a lot of people who lived in surroundings dreamed about visiting "Blue bay".
Wild beach, beautiful colour of the water there, spearfishing... Make sure you visit both right and left bank of the 'Blue Bay". Accompanied by local you might get a chance to see a rock which looks like face in profile which is hidden somewhere on the right bank of the bay.
There are variety of blossoming flowers there during Spring, there you also can pick up berries and plants. You can meet  turtles, lizards, snakes, grazing horses, goitered gazelle, saiga antelope, flying swans, geese and ducks in the neighbourhood of "Blue Bay".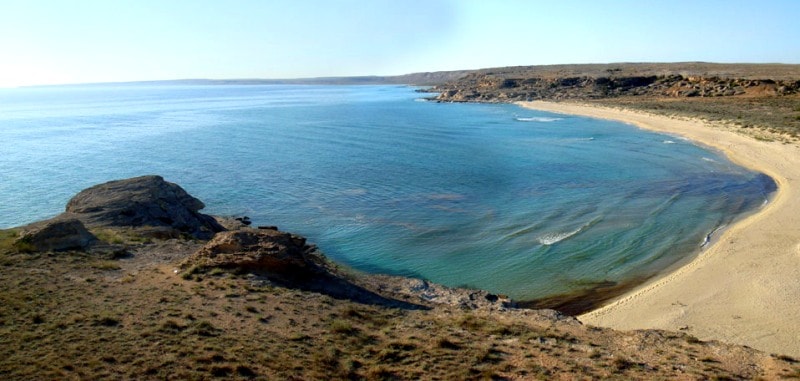 Authority:
Andreyi Astafyev. Aktau town.