Boszhira valley.
let's go Mangyshlak.
"Nature will tell you a direct lie if she can" 
Charles Darwin.
Tours and Walks to Boszhira on Mangyshlak.
The Boszhira valley is in the Western part of the Ustyurt plateau on Mangyshlak Peninsula Mangistau region. About 20 kilometres from the tract the road - necropolis Beket-ata – Zhanaozen.
It is greatest at the bottom of the canyon which reinforces the impression from her contemplation. The valley covers a huge area, in order to find it will require more than one day. This place is a little-known and inaccessible for tourists. 
Boszhira – the site of the Ustyurt plateau, where nature gave full freedom to their imagination, created the alien landscape in white chalk colours. Here everything is white – the canyons, peaks, mountains, towers, mountains, castles, Mount Yurt.
Mark of Boszhira are two limestone peaks, nicknamed for its shape Azu tisteri Boszhira. Their height from the base reaches more than 200 metres. Little-known trail can bring the traveler to the narrow observation deck, which offers breathtaking views basiliskii valley castles.
Best known for visiting point is the foot of the fangs, where travellers dashed off the road. It is convenient to place a tent base camp to Walk on Ulken keme and Hiking in different parts of the valley.
The movement can be completely arbitrary, wherever you want. There are outlier mountains and the chameleons, changing their appearance as her bypass, and the Mountain Yurt, and canyons with steep walls, fancy blurry Cretaceous strata, and fossils.
Hiking trails can be from 5 to 8 km. At almost every stop there Arana (ancient hunting structures of stones to corral wild animals). The only unpleasant feature of Boszhira – frequent strong winds, from which it is impossible to hide.
The wind can come on suddenly the Distance from Zhanaosen to Boszhira – 148 km away from Aktau to Boszhira 298 kilometers.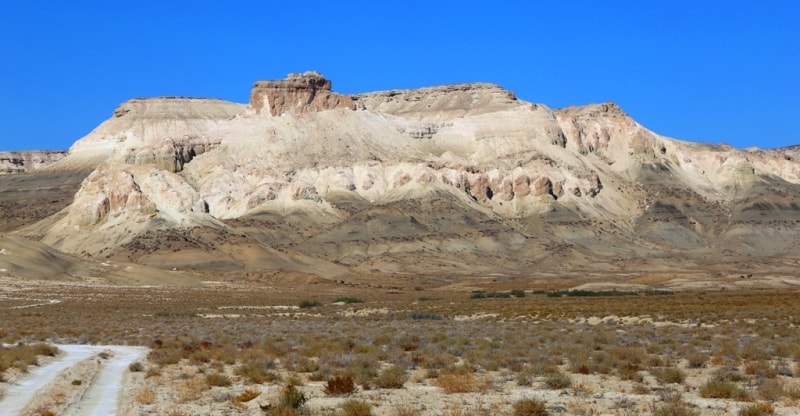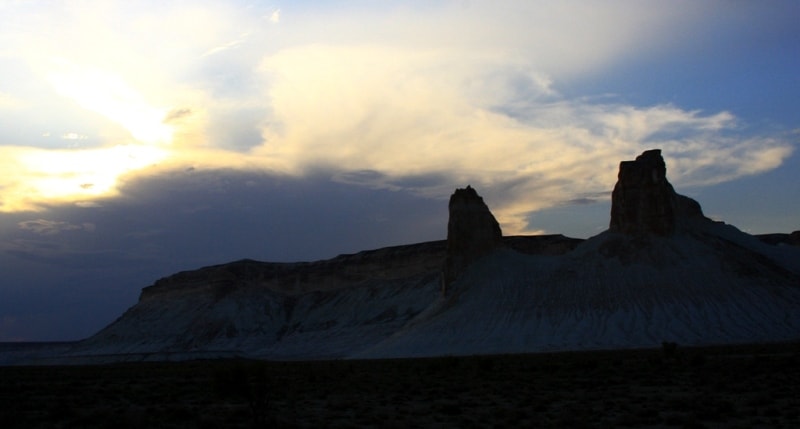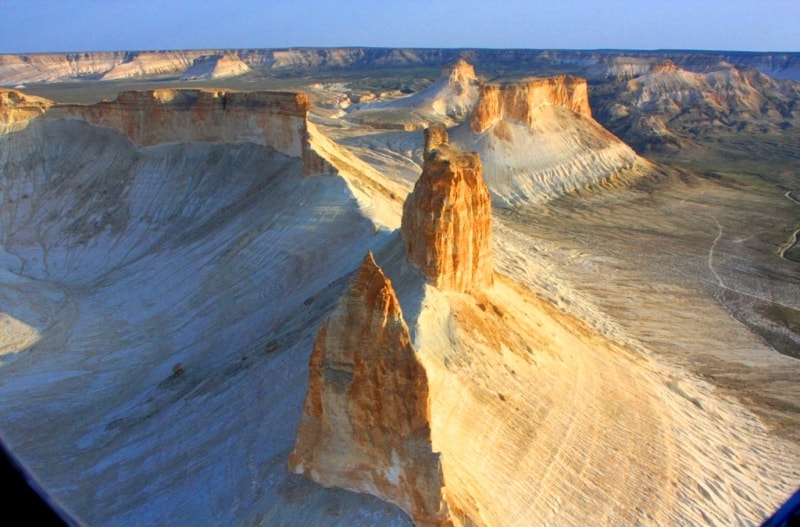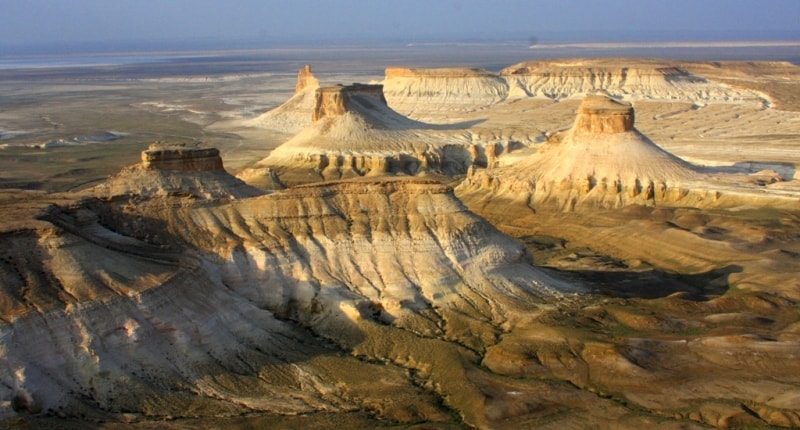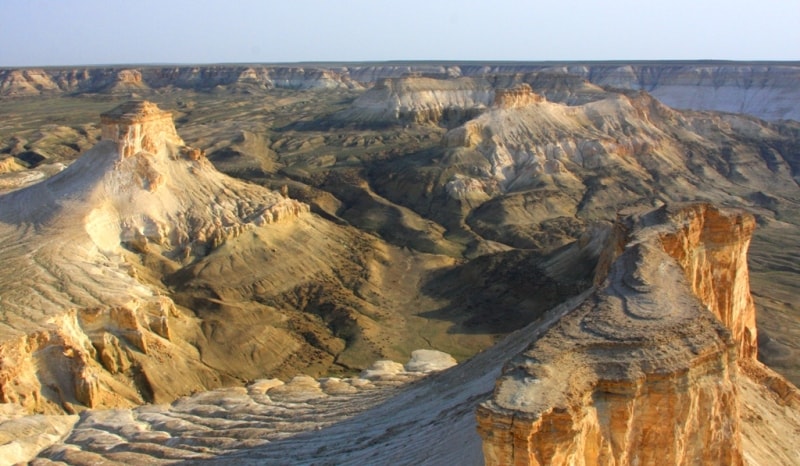 Authority:
Andrey Astafyev, Aktau town, Alexander Petrov Almaty .
Photos
Alexander Petrov.