Muslim school in Nur-Sultan.
Individual tours in the cities of Kazakhstan.
"Every great architect is necessarily a great poet. He must be a great, original interpreter of his time."
Frank Lloyd Wright.
Tours from the city of Nur -ultan to Taraz.
The building is located in the city center near the intersection of Abay Street and Republic Avenue. The history of the monument is associated with education, here at the beginning of the twentieth century the first Muslim school of Akmolinsk was located.
Since 1907, a Kyrgyz-Tatarsky primary school was functioning at the madrasah, in which 27 students studied. Later, the school was transformed into a 7-year-old. Girls studied at No. 29, and boys studied at No. 31. In 1912, S. Seifullin, an outstanding poet, writer, public figure, taught at this school.
The monument is a provincial building, which is one of the peculiar examples of wooden architecture of the late XIX - early XX centuries. Rich carved wooden decor harmoniously decorates platbands, gaps, cornices and the central part of the carved pediment with a paired decorative dormer.
The former Muslim school is a monument of republican significance. Today in this building is located GKKP "Directorate for the Preservation of Monuments and Objects of Historical and Cultural Heritage" of the Akimat of the city of Nur-Sultan.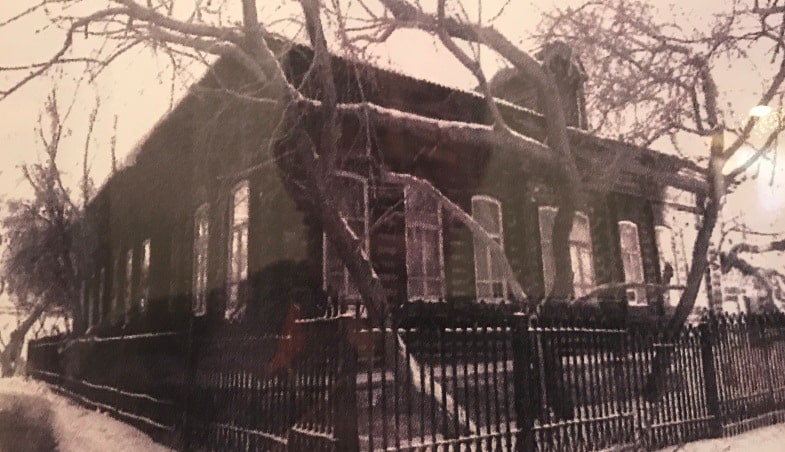 Authority:
https://direkt-15.kz/ru/pamyatniki-i-ob-ekty/pamyatniki-istorii-i-arkhitektury/byvshaya-musulmanskaya-shkola