Railway palace in Nur-Sultan.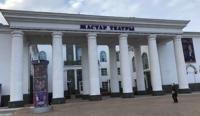 Excursion in the cities of Kazakhstan.
"The architect who knows how to combine beauty with convenience for living deserves the greatest praise"
Lorenzo Bernini.
Tours from the city of Nur-Sultan in Kokshetau.
The Palace is located in the northern part of the city, not far from the railway station, at the crossing of Pobeda Ave., Akzhaiyk and Birzhan-sal streets. The building was constructed in 1954. The construction of the palace was caused by the absence of an up-to-date cultural and leisure center in the city.
The Railway Center of Culture, constructed as per the design of architect V. Kalmykov, was opened in December, 1956. The audience hall was designed for 800 seats, also there was a small hall in the building for 150 seats, necessary rooms for classes, library, and sports hall. The Palace was assigned the name of V.I. Lenin.
The first director of the Palace of Culture was B.V. Afonin, honored cultural worker of Kazakh SSR. For the period of 50 - 60s of XXth century, all the most significant city and oblast events were held in the Palace: meetings of the most active members of parties and economic field, conferences, guest performances of big concert and theatrical ensembles.
The Railway Palace was further developed in the Independence years. For the purpose of further development of Astana city as a political and cultural center of the country, upon the initiative of President of the Republic of Kazakhstan N.A. Nazarbayev, "Ak-Orda" opera and ballet theatre was created in January 2000.
In view of announcing 2000 a Year of Culture Support, and in order to eternalize the memory of outstanding Kazakh singer Kulyash Baiseitova, by the Decree of the President of the Republic of Kazakhstan, the opera and ballet theatre of Astana city was renamed to the National Opera and Ballet Theatre named after K. Baiseitova in July 2000.
The total area prior to the reconstruction was 4500 sq.m, after the reconstruction – 10161 sq.m. One great hall, small hall for 70 people, lecture hall, two preparatory rooms, 38 make-up rooms, 8 cloakrooms, recording studio, workshop, storage, halls and restaurant for 70 people.
The building was reconstructed in 1998 - 2000. In order to allocate a theatrical stage in the building, the number of seats was reduced from 800 to 360. The architectural molded elements were chipped off and replaced with more simplified units.
The blue polyester tile roof cover was arranged instead of the metallic roof cover. Architect - V. Kalmykov. The reconstruction concept belongs to the architects of "DAN" and LAL "Almatyobltyazhstroy". Currently "Zhastar" theatre is located in the building.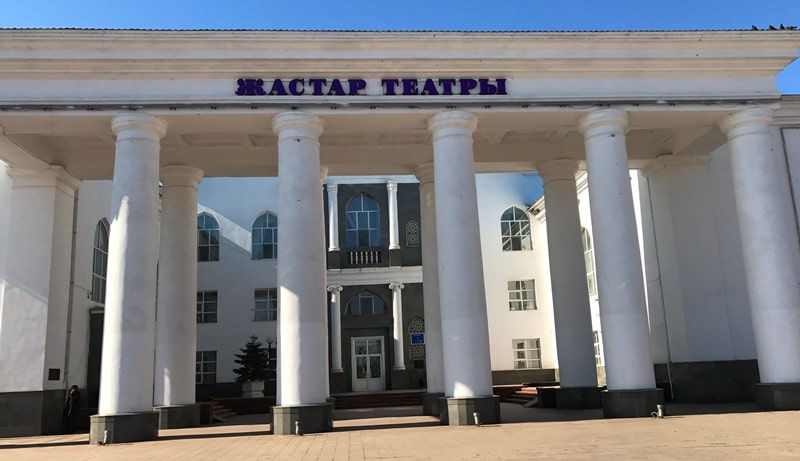 Authority:
https://direkt-15.kz/ru/pamyatniki-i-ob-ekty/pamyatniki-istorii-i-arkhitektury/dvorets-zheleznodorozhnikov
Photos
Alexander Petrov.