The sculptural composition "Circus" in Nur-Sultan.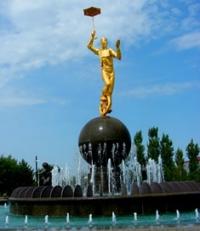 Sightseeing tours of Nur-Sultan.
"All art is an imitation of nature"
Lucius Anney Seneca (Younger).
Photowalks around the city of Nur-Sultan.
The sculptural composition "Circus" was installed on the square in front of the capital's circus in December 2005 in city Nur-Sultan.
The central figure of creation is a golden six-meter equilibrist circus donated to the Kazakh capital by sculptors and architects of the Karaganda region. The image of the circus is only part of the composition, which consists of a musical fountain, decorated in a circle with ten two-meter sculptures, symbolizing various genres of circus art.
Locals are very fond of this sculptural group, as it always gives the appropriate mood and especially pleases the kids, being a kind of sign announcing the upcoming bright and cheerful circus performance.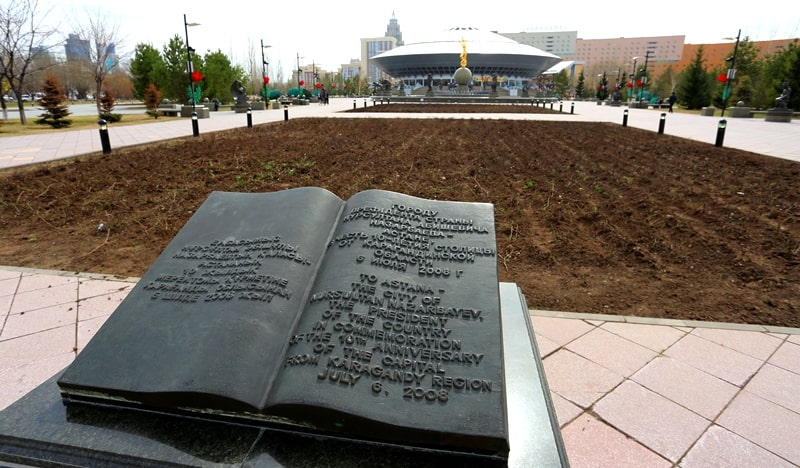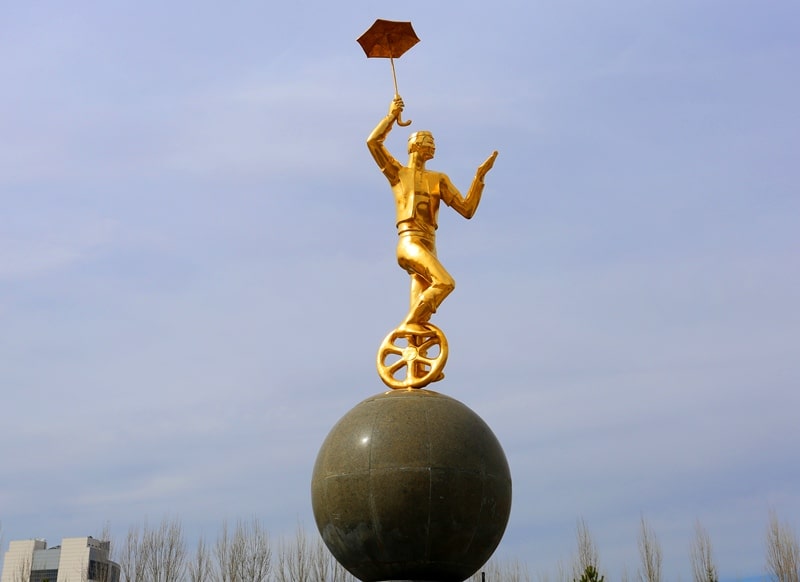 Authority:
http://reactor.inform.kz/samye-interesnye-pamyatniki-astany-a3656
Photos
Alexander Petrov.