Shelter on Ulken Keme Boszhira.
Highlights of Mangyshlak.
"Only that comprehends a life who gets into other worlds"
Maghon, Carthaginian the traveller.
Mangyshlak Holidays & Tours.
The mysterious construction which is at an output from east slope escaped precipice on an eminence which we have named Ulken Keme, gives us different ideas on its purposes and necessities.
Definitely, this construction, is a barrier before rising on a height. The shelter, is a stone wall, height up to 2, 2,5 meters and width about 30 meters which partitions off the bottleneck before beginning Ulken Keme and a following part escaped island precipice.
In a wall the aperture in width of 2 meters, for an output on surface Ulken Keme is laid out.
Most likely, this time shelter as on height Ulken Keme on Boszhira valley there is no water and is not present other ways, for rise or descent.
For what purposes this construction served is necessary to understand to local archeologists.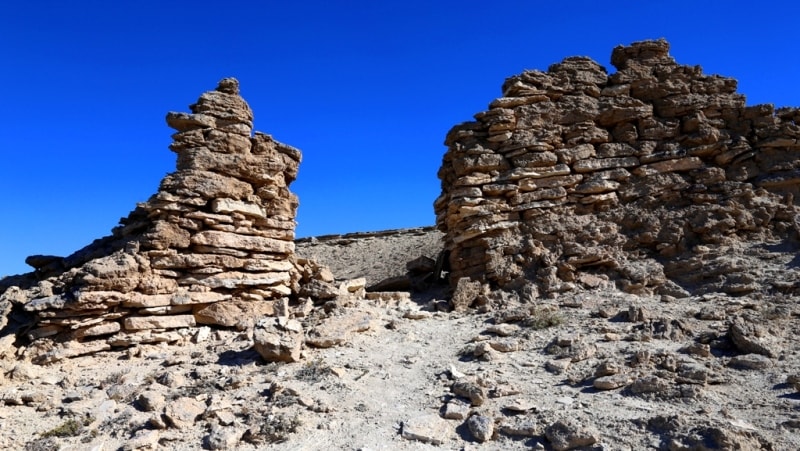 The text and photos
Alexander Petrov.