Tekes river inTerskey Ala-Tau.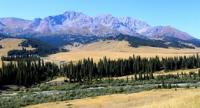 Trip from Almaty to valley of river Tekes.
«Nature does nothing without purpose or uselessly»
Aristotle.
Trip and rest on river Tekes.
Riverheads Tekes is in Kazakhstan, and lower reaches of the river are in Xinjiang Uyghur Autonomous Region (China). One of two rivers (including Kunges), form the river Ili. Length of 438 kilometers from which about 100 km are the share of the territory of the Republic of Kazakhstan, including 40 kilometers in the territory of Kazakhstan and about 60 on border of Kazakhstan and the Republic of China.
The area of a reservoir reaches 29,6 thousand sq.km. On a slope of the Terskey Ala-Tau the river has two sources of the same name – the Left Tekes and the Right Tekes. Originates at the easternmost tip of Ridge Terskey Ala-Tau (Terskey Ala-Too), further flows on the East, leaves on the territory of the Republic of China where accepts numerous and deep inflows.
Proceeds mainly in the wide intermountain valley which separates East Tien-Shan from the ridge Ketmen. The river is formed from glaciers, a high water in May and August, from December to March freezes. At merge to Kunges forms the extensive internal delta with sleeves, swamps and saline soils.
The average consumption of water near the mouth of 270 cubic meters a second, provides more than a half (56 - 58%) of the general drain of the river Or. It is actively used for irrigation and other economic needs.
In Kazakhstan on the river the settlements of Sarydzhaz, on removal – the settlement of Sumbe, in SUAR - a great number of others are located (Tekes, Karabura, etc. Food of the rivers snow, rain and underground.
The rivers flow in extended wide gorges and connect before an exit in the Tekes intermountain hollow. The hollow separates Ridge Terskey Ala-Tau and the Central Tien-Shan in the south, from the southern branches of the ridge Ketmen (Uzunkar) in the north. In the territory of Kazakhstan the river Tekes accepts 10 inflows from them large Orto-Kokpak, Ulken-Kokpak and Bayankol.
Below the village of Tekes on the river there is a small artificial reservoir, the water-engineering system and hydroelectric power station. Below the water-engineering system the river to the border flows on the boggy floodplain.
Further the river flows along the southern slopes of the ridge Ketmen across the territory of China where near the city of Kuldzha merges with the river Kunges giving life to the river Ili.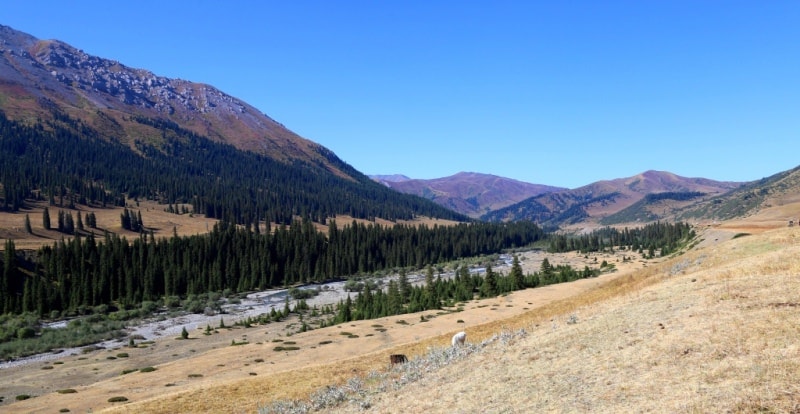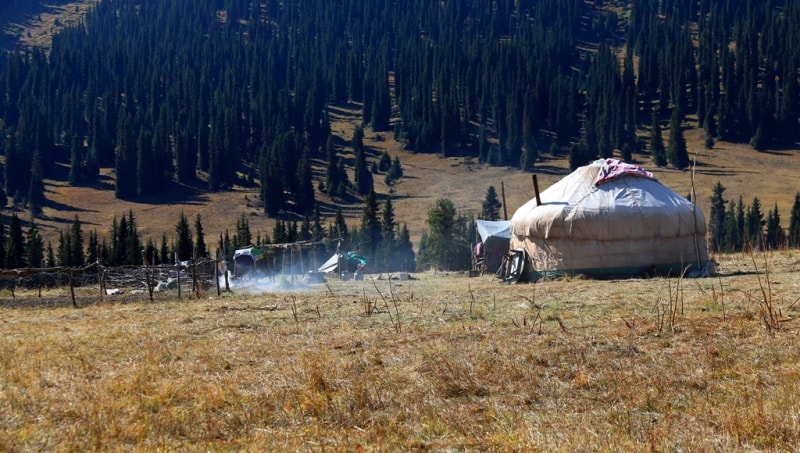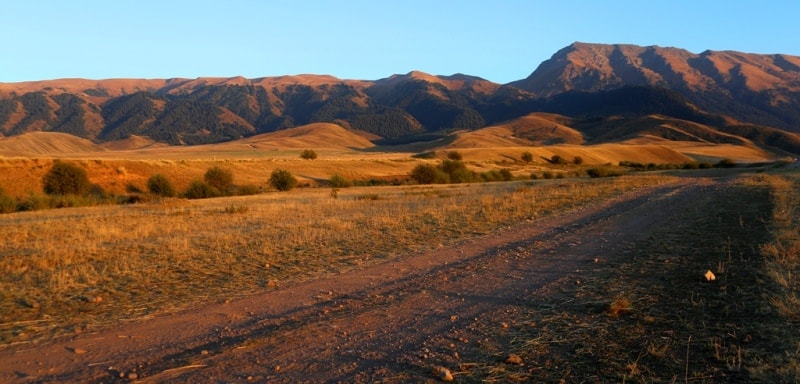 Authority:
http://almatyregion-tour.kz
Photos
Alexander Petrov.