Tree Aulie Agash.
 Pilgrim tourism on Almaty province.
One place not to be missed when visiting Zharkent mosque is a tree known as Aulie-Agash and thought to be over 700 years old.
It's said that your fondest wishes will come true if you make them under this tree.
This mighty old elm has a huge trunk; in order to encircle it, seven people would have to join hands. Its mighty twisting branches bend down to the earth, and the roots spread out for a whole hectare.
There are said to be only three such trees in the world, with the other two growing in China and Turkey. Young elms bend their tops to the senior tree, and if you stand in the middle of the grove near Aulie-Agash, the twisted branches look like the shanyrak, the top of the yurt and - to Kazakhs - a symbol of the home and hearth.
There is a steady flow of pilgrims to Aulie-Agash: some ask their ancestral spirits to heal their illnesses, other ask to be blessed with children and others ask simply for luck and happiness.
This place is full of legends, and if you're lucky the guardians of the mosque will share some of them with you.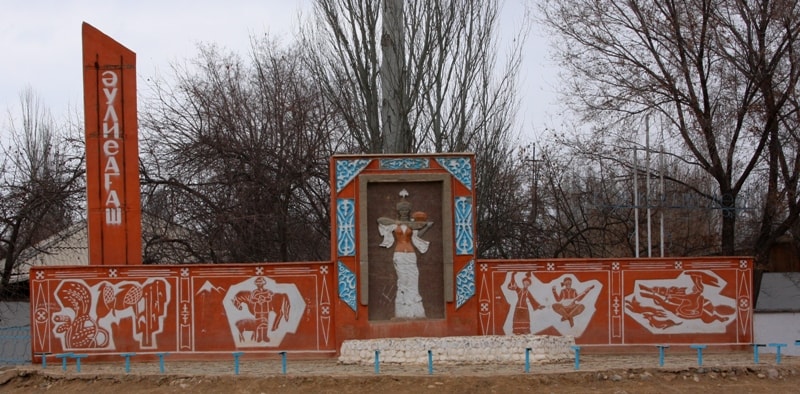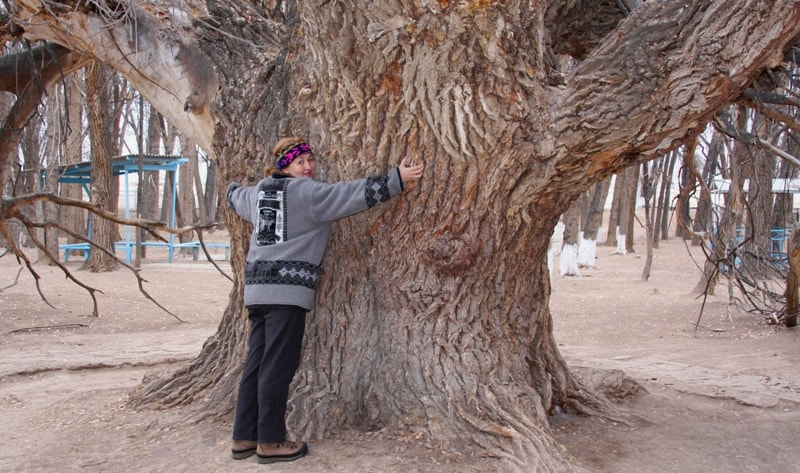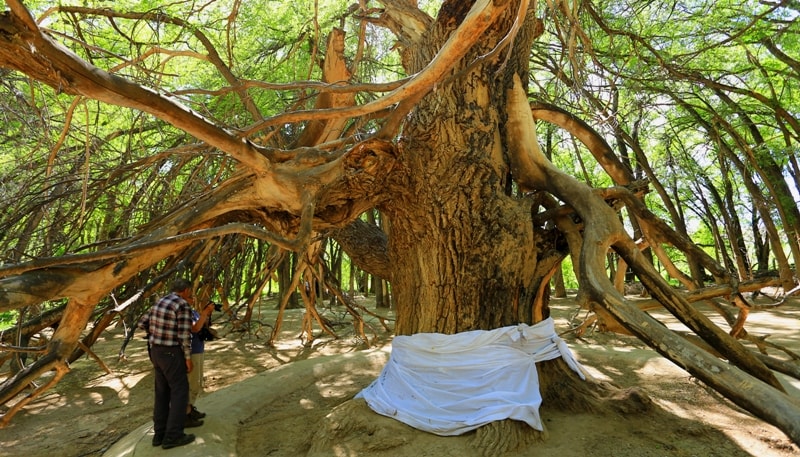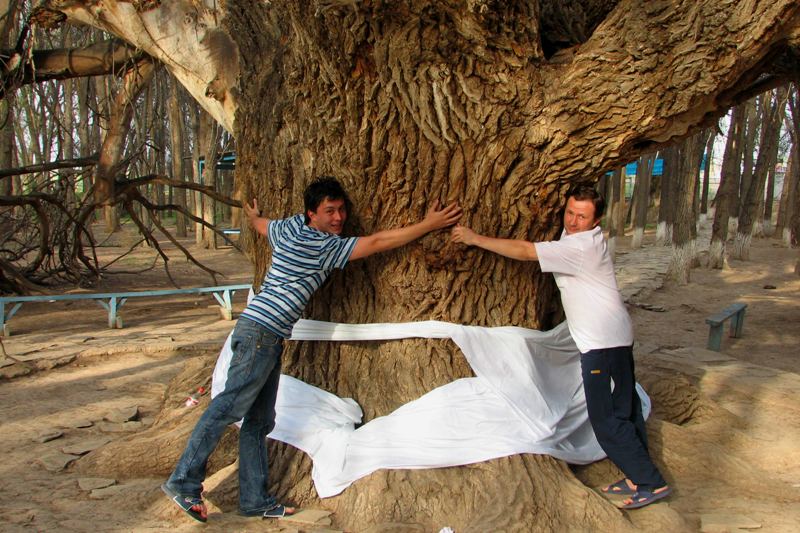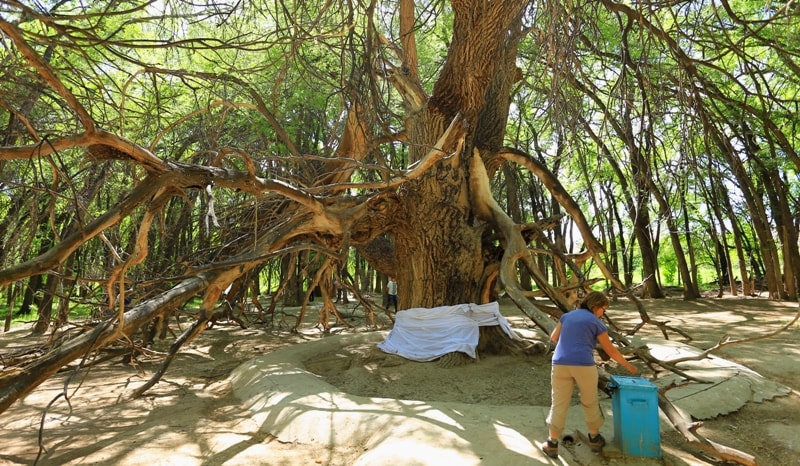 Authorship:
Magazine "Tengri" 2, 2008.
Photos
Alexander Petrov.