Trip on lake Shagan.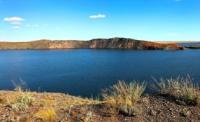 Package tour Kazakhstan Altay.
"The happiness only is given to travellers"
 The short description of a route on Semipalatinsk nuclear test site: 
Semey (Semipalatinsk) - settlement Znamenka - river Shagan - lake Shagan - Semipalatinsk.
Distance of a route: 224 km.
Season: from April, 1st till September, 30th.
 The Best time for travel: May, June - August.
Duration of the tour: 1 day.
 The detailed program on lake Shagan on Semipalatinsk nuclear test site: 
Guided walking tour in Semipalatinsk.
Transfer: Semey - settlement Znamenka - river Shagan - lake Shagan (Nuclear) 112 kilometers.
After settlement Znamenka, the basic road leaves on settlement Sarzhal, on a southwest, we, in the middle of a way, turn on the north aside range. Settlements have ended and further there is nothing!
We turn off from a grader on a country road and we go to Shagan to a reservoir from which northern party there is a lake Shagan. There, it is far below we see Shagan a reservoir. In the north the reservoir comes to an end, almost round, under the form of nuclear explosion, lake.
Nuclear explosion has been made, on a place of lake Shagan, under the ground in bottom the river Shagan, in a chink 1004 on depth of 178 meters on January, 15th, 1965, at 05 o'clock 59 minutes of 59 seconds of morning Greenwich.
In the further it was planned in Kazakhstan by means of nuclear explosions to create about 40 artificial reservoirs in the general volume 120 000 000 - 140 000 000 meters cubic. In the beginning of 1965 a channel of the river Shagan have connected with formed nuclear crater the watercourse.
Later here the stone earthen dam with water-carrying constructions has been constructed. Around of lake huge hills, it is giant heaps of the ground, results of emission of a underground ground after explosion.
Away from lake separate huge stones, "bombs", these stones has thrown out from depths of the ground energy of explosion. It reminds, consequences of eruption of a volcano. After explosion these stone "bombs" were protogenic and the whole and only in due course have become swollen, have collapsed and from the some people have remained barrow the multi-coloured ground.
It is possible to try to solve geological epoch of a structure of the ground. Lake Shagan (Nuclear lake), almost ideal round the forms, connected by small passage with Shagan a reservoir. It is possible to think, what is it a volcano filled by water.
Nuclear explosions too give rise to lakes similar on volcanic. On opposite I protect lakes, on a slope, emissions of multi-coloured breeds similar to clay are visible. In vicinities of lake many different pipes which leave in the ground. In one place there is a small grove from poplars. On southern coast of lake the road which leads to a dam and a water basin is laid. Walk in vicinities of lake.  
Returning to Semipalatinsk (120 km).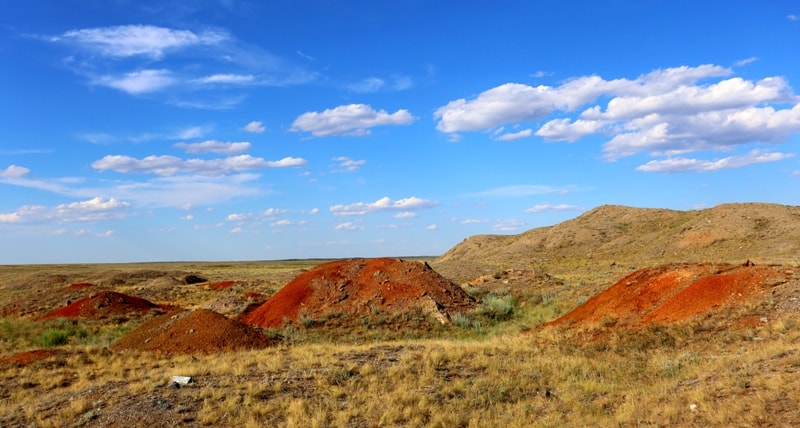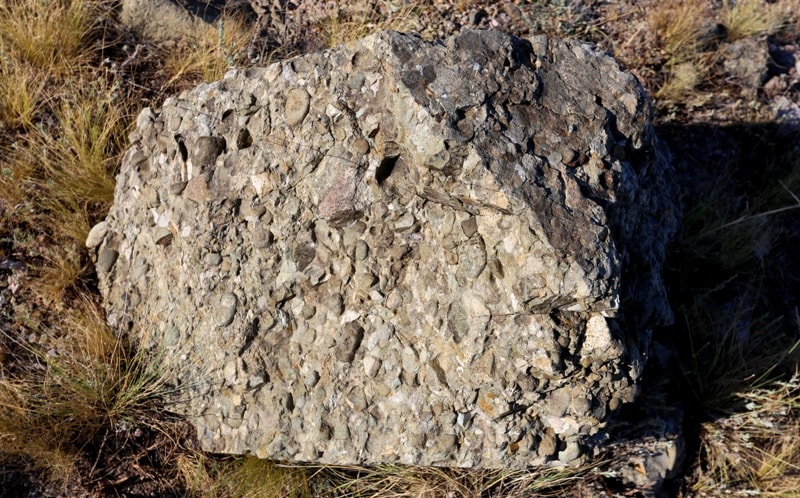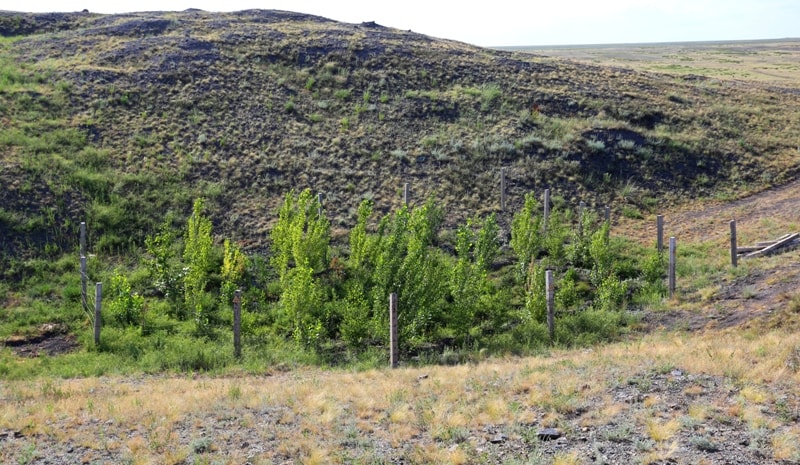 The note:
 The author program is Alexander Petrov. Copying and use - from the sanction of the author  petrovsra@mail.ru
Photos
 Alexander Petrov.