Zailiiskiy Alatau mountnains.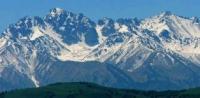 Tours in mountains of Zailiyskiy Ala-Tau.
"Nature abhors annihilation" 
Marcus Tullius Cicero.
Hiking and trip in Zailiyskiy Ala-Tau.
The Zailiskiy Alatau belong to the northern ridge of the Tiеn-Shan mountain range. The mountains were given the name ("Alatau соlourful") by nomadic Kazakh tribes and called "Zaili" ("bе yond the Ili river") bу the Russian scholar and explorer Semyonov-Tien-Shansky. 
The mountains began forming 12 million years ago and have continued to g г ow over the last million years. They rise by 5 mm annually. The range extends for 380 km from west to east, with the highest peaks found in the centre.
There is an entire 130-km-long ridge which is over 4,000 metres above sea level and includes 22 peaks higher than 4,500 metres. The tallest peak in the Zaili Alatau is the molarshaped Talgar 5017 meters above sea level, which is visible fгom Almaty.
Talgar is higher than Mont Blanc, Europe"s highest peak, and to have climbed it is considered а major achievement for any mountaineer. The ascent generally takes three days. Talgar is surrounded by many other splendid peaks: Konstitutsiya 4580 meters above sea level, Kantbastau (Sugar-head) 4647 meters above sea level, Muztau (Icy Mountain) 4555 meters above sea level, Bogatyr 4626 meters above sea level), Kopr 4760 meters above sea level, Aktau (White Mountain) 4760 meters above sea level, Metallurg 4800 meters above sea level and others. 
There are massive glaciers south of the peaks such as Korzhenevsky (11 km 10ng) and Bogatyr (9.5 km 10ng), which саn only be reached by helicopter or with а guide. Since this area is part of the Almaty nature reserve, а special permit is required to visit it. 
The reserve protects the natural habitat of the snow leopard and many other animals including deer, eagles, arkhars (mountain sheep) and jeirans (gazelles). There is а small nature museum at Talgar with an impressive collection of stuffed birds and animals.
Mountain torrents (from arab. rough flood) rapid mud flows which appears in channels of mountain rivers as the result of intensive rains, melting of the snow and other reasons. In Kazakhstan were revealed hundreds of mountain-torrent bassins.
The most dangerous of them are: Zailii Alatau, Jungar Alatau, Saur Tarbagatai, southern part of Altai. The mountain torrents were resulted by intensive raines and glaciers in the bassin of such rivers: Malaya and Bolshaya Almatinka, Issyk, Talgar, Tekeli.
In different periods of time these mountain torrents had a mass character. In 1928 in the result of long intensive rains more than 20 mud flows were formed on the northern mountainsides of Zailii Alatau. In many bassins helds composite meliorative works by preventing mud flows.
In July of 1921 was disastrous gigantic mud flow in Malaya Almatinka river. This mud flow ruined 52 houses, 18 mills, 2 factories. The mud flows cubic capacity was 3mln.m. In August of 1977 the mud flow in Bolshaya Almatinka river with the cubic capacity of 6mln.m.
In 1980 was biult a dam in Big Almatinka gorge for preventing of mud-flows, the height is 40m, the capacity of the reservoir is 8.2mln.m.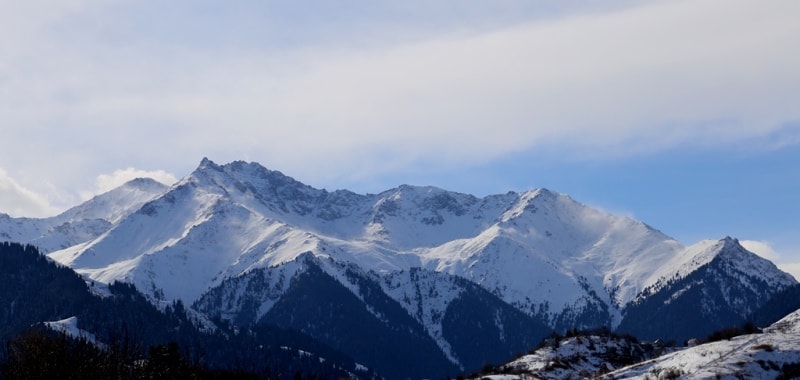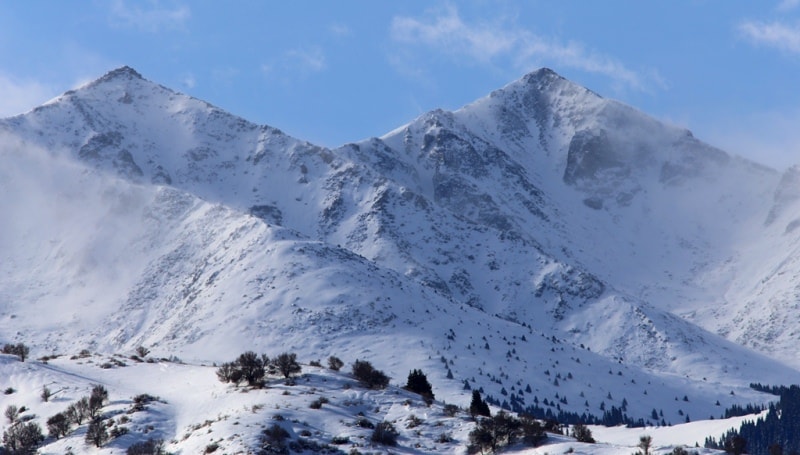 Authority:
The guidebook across Kazakhstan . Authors Dagmar Schreiber and Jeremy Tredinnick.   Publishing house "Odyssey".2010.
Alexander Petrov
photos.