Alichur River.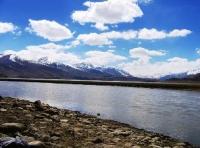 A trip from the Alichur Valley to Murghab.
"Rivers are a gift to us. Water is a metaphor for the passage of time, and each has its own place in the stream"
Doug Ammons.
Walks on the river Alichur.
The Alichur River is formed from the confluence of several rivers in the eastern part of the Alichur Valley. There is a river in the Murgab district of the Gorno-Badakhshan Autonomous Region in Tajikistan. Here she receives tributaries - the left, southern tributary of the Bash Gyumbez, the eastern tributary of the Iri Yak River.
From the tract Muzdu-Soy, the Alichur River receives a small tributary of the Kebersen-Alaf-Ashuu. In turn, the Iri Yak River receives a small left tributary of Mirzabek. The Alichur River flows through the valley of the same name with a length of more than 60 kilometers, in turn, the river has a length of 72 kilometers.
The river bed consists of a large number of meanders, which were formed due to the slow flow and a slight slope of the river from east to west. In the western part of the valley, the Alichur River flows into the eastern part of Lake Yashilkul at an altitude of 3719.5 meters above sea level.
Not far from the confluence with Lake Yashilkul, the river receives a right tributary flowing down from the southern slopes of the North Alichur Ridge - Bakhmal Dzhilga. In the tract of Chukura, the right tributary, the Cholok Teke, flows into Alichur.
In the vicinity of the village of Alichur, the left tributary of the Shegembet flows into the river. In the middle part, right tributaries flowing into the river originating on the southern slopes of the North Alichur Range - Kulak Keste, Yak-Dzhilga, Bazar-Dara and Dere.
Also, in the middle part, left tributaries flow into the river, originating from the northern slopes of the South Alichur ridge - Aiylcha-Sai, Korumdu, Tavor, Kel-Korumdu and Bash-Guyumbez. In the vicinity of the village of Alichur, the river flows at an altitude of 3861.9 meters above sea level.
The mouth of the right tributary of the Aya-Djilga River is located at an altitude of 3890.8 meters above sea level.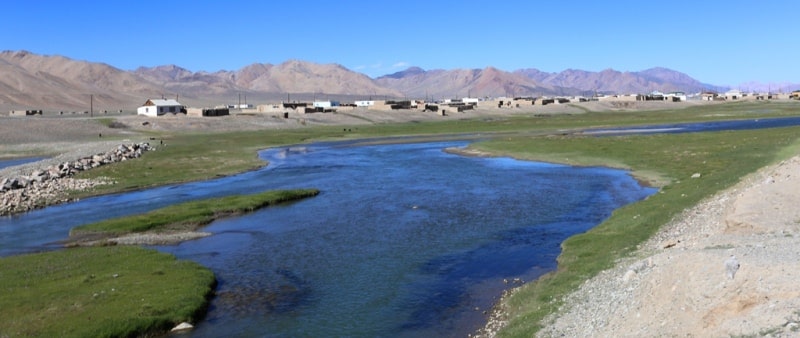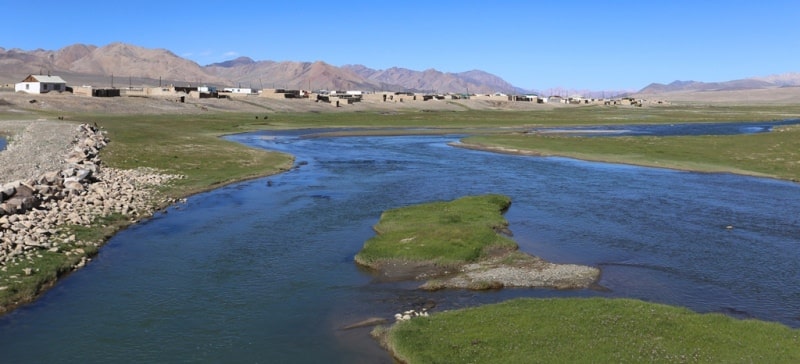 Authority and photos:
Alexander Petrov.