Astana ****.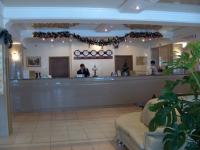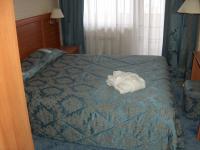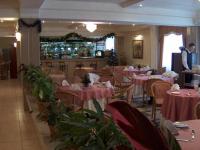 Accommodation in the hotel Almaty.
Address: 050012, Almaty, Baityrsynova str, 113, corner Satpaeva str.
The price of rooms ($ USA):
Single room - 110
Twin room – 125
Check in at - 12.00, check out at - 12.00
The price for accommodation at the hotel including: American breakfast, meeting at the airport, visiting a sauna and a gym.
Hotel is opened in 1996 year, in hotel of 4 floors.
The hotel offers 114 guest rooms, including - 23 standard Single rooms, 79 twin rooms, 12 suite rooms. 
In rooms of hotel is: air-conditioning, cable TV, safe, mini-bar, phone.
Services of hotel: business center, restaurant, bar, sauna, gym hall, massages cabinet, beauty salon, dry-cleaner, laundry.