Aulie tas cave in Bayanaul.
Places of interest of mountains Bayanaul.
"It is untrue that equality is a law of nature. Nature has no equality; its sovereign law is subordination and dependence" 
Luc de Clapiers de Vauvenargues.
Alpine tourism in park Bayanaul.
Aulie tas cave is located in the northwestern part of Mount Bayanaul, 1.9 kilometers to the west and slightly south of the Medova (Zhambak) settlement, on the territory of the Bayanaul natural park, in the Bayanaul district of the Pavlodar region.
The cave has long been considered a holy place, a place of pilgrimage. The reason for this worship is a stone cauldron located in the depths of the cave, at the bottom of which water constantly accumulates.
Properties are attributed to this water to get rid of all diseases, including infertility. And women were drawn to the cave, believing that, having spent the night there, they could bear offspring. Now the cave is also one of the places where tourists tend to get.
An amazing view of the protected part of the Bayanaul National Park opens from the cave. Bayanaul mountains form vast grottoes and even large caves. The cave has two chambers. The length of the cave is 30 meters, width up to 2.5 meters, height 5 - 7 meters.
Aulie ("awliye" - means saint) is a sacred place of pilgrimage. Scientists, on the basis of numerous finds, established the existence of sites of primitive people in the park.
There is a legend about Aulie tas cave in Bayanaul mountains.
The name of the cave Aulie tas comes from the time of the prophet Noah (Nuh), the savior of the world, animals and birds. During a global flood, three predictors were late to the ship of the Prophet Noah, there were no more empty seats, then, having tied three logs, they sat on them and tied to the ship.
They walked along a worldwide current from north to south. The first to stumble upon a stone and to come off was the log of the elder Saint Kulan. It was in the area of ​​Mount Kyzyl Tau (also called Aulie Tau). The second came across a stone log of the middle aulie Kyran, to Mount Akbet - the highest point of the Bayanaul mountains.
After the recession of the water, when the mountains and hills began to open, the log of the third saint Konyr sailed to the cave, where he settled. The ascent to the Aulie tas cave is equipped with ladders 110 meters long, every 10-15 meters of ascent there is a recreation area.
Geographic coordinates of cave Aulie tas: N50 ° 48'30.61 "E75 ° 30'35.77"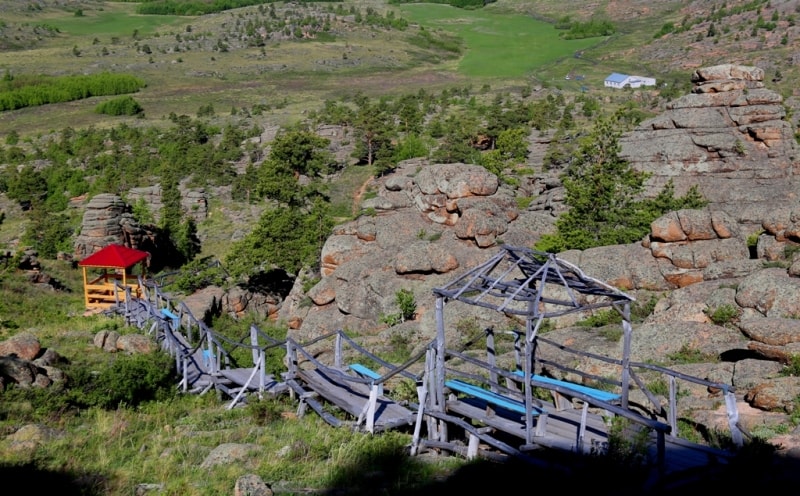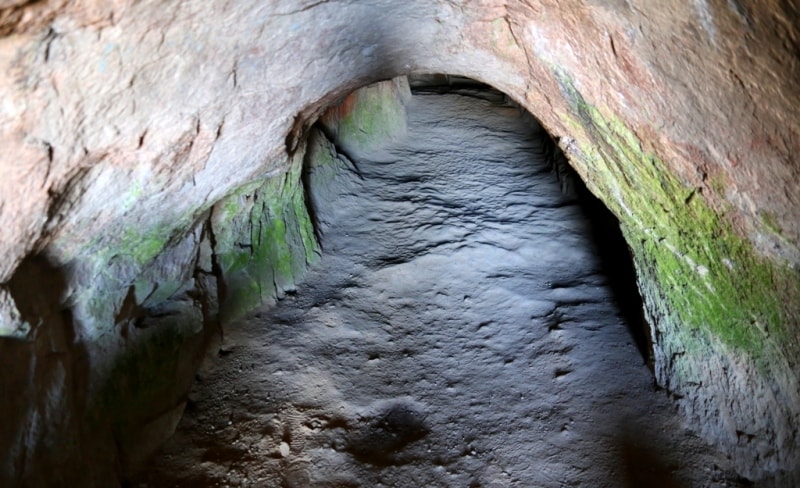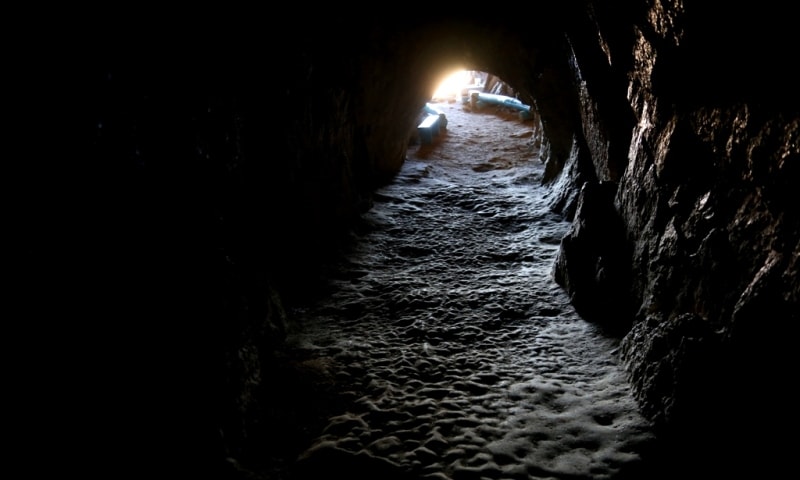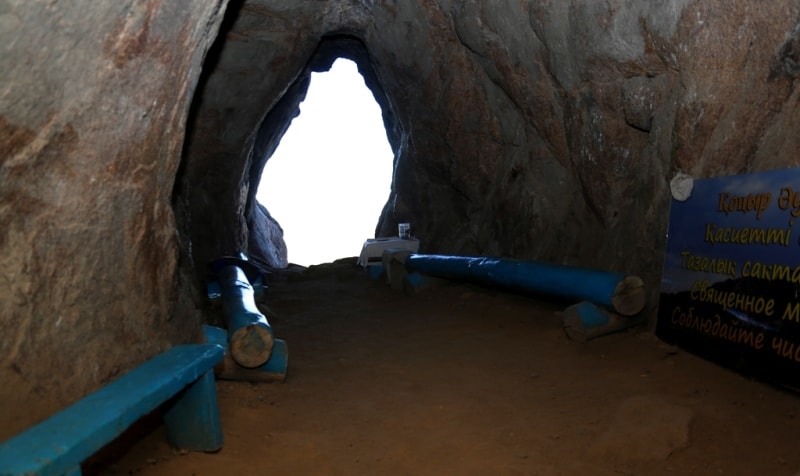 Authority:
Alexander Petrov.
Advertizing leaflet Bayanaul of park, 2003.
Photos by
Alexander Petrov.