Avenue of Outstanding Figures in Almaty.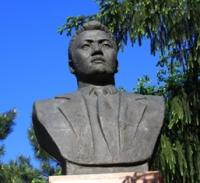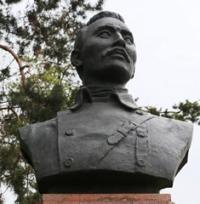 Sightseeing tours of the monuments of Almaty.
"You must not succumb to weakness: There are no roads for the exploit of the uncomplicated"
Dante Alighieri, "The Divine Comedy."
Highlight tour From Almaty to Karaganda.
The memorial "Alley of Outstanding Figures" in Almaty was established for the participants in the movement for the establishment of Soviet power in Semirechye, for party and Soviet leaders A. Zhangeldin U. Zhandosov, M. Frunze, A. Imanov T. Ryskulov M. Masanchi, A. Rozybakiev V. Kuibyshev, S. Seifullin, D. Furmanov erected monuments-busts in the park (the north side of the Administrative building on Astana Square) in 1987.
Alibi Zhangeldin - one of the organizers and member of the constituent congress of the Soviets of Kazakhstan,
Uraz Zhandosov - head of the political department of the 3rd Turkestan division and was part of the Semirechensk regional committee,
Mikhail Frunze - military commissar of the Eastern Front,
Amangeldy Imanov - a participant in the Central Asian uprising of 1916,
Turar Ryskulov - Chairman of the Muslim Bureau of the Turkestan Communist Party,
Magazy Masanchi - member of the Communist Youth Union of Turkestan,
Abdulla Rozybakiev - Chairman of the Verna Section of Muslim Communist Bolsheviks of the RCP (B.)
Valerian Kuibyshev - member of the Revolutionary Military Council (PBC) of the Southern Group of the Eastern Front of the Red Army,
Saken Seyfullin - Chairman of the Council of People's Commissars (head of government) of the Kyrgyz Autonomous Soviet Socialist Republic of the RSFSR,
Dmitry Furmanov - participated in the suppression of the Vernensky uprising.
Each of the figures has a separate bronze bust on a prismatic pedestal made of Kurdish granite. All monuments are erected on separate sites surrounded by a border. The front parts of the pedestals contain engraved texts.
The complex is part of the composition of Astana Square - the main place of cultural events in Almaty. On the other side of the square is the Kazakh-British Technical University. Monument of monumental art of local importance. It was opened in 1987.
Authors: sculptors T.S. Dosmagambetov, AA. Isaev, H.I. Naurzbaev, V.Yu. Rakhmanov, M.V. Rappoport, A.B. Tatarinov, Yu.V. Hummel; architects A.K. Kapanov, K.Zh. Montakhaev, Sh.E. Valikhanov, V.N. Kim, S. Otepbaev, S. Fazylov.
On November 10, 2010, the new State List of Monuments of History and Culture of Local Importance of the city of Almaty was approved, at the same time all previous decisions on this subject were invalidated. In this Decree, the status of the monument of local significance of the Alley of Busts was retained.
The boundaries of the protected areas were approved in 2014.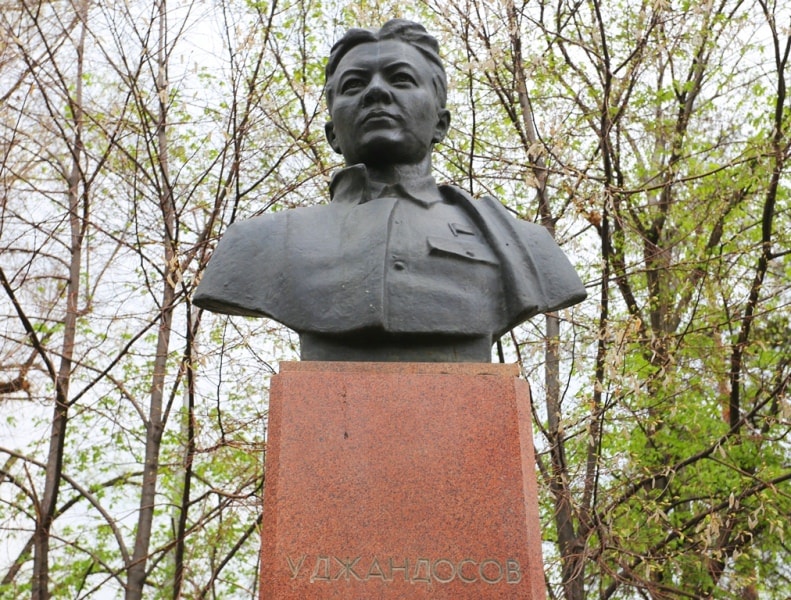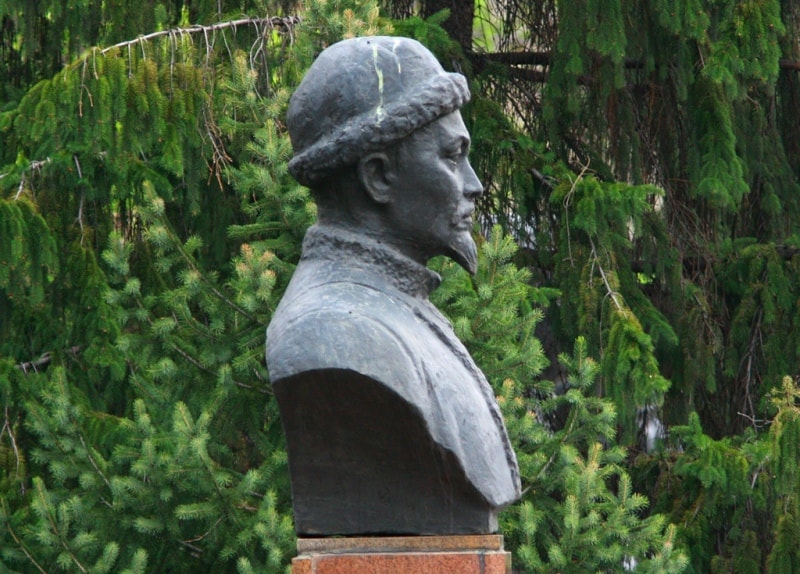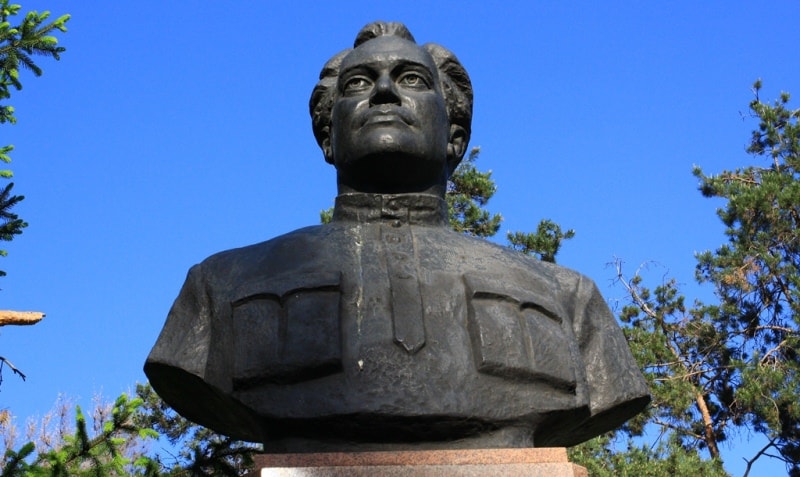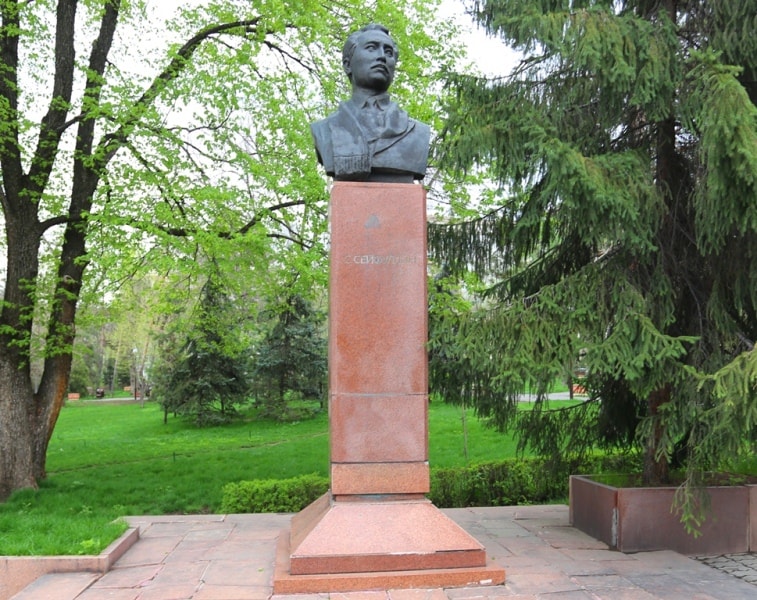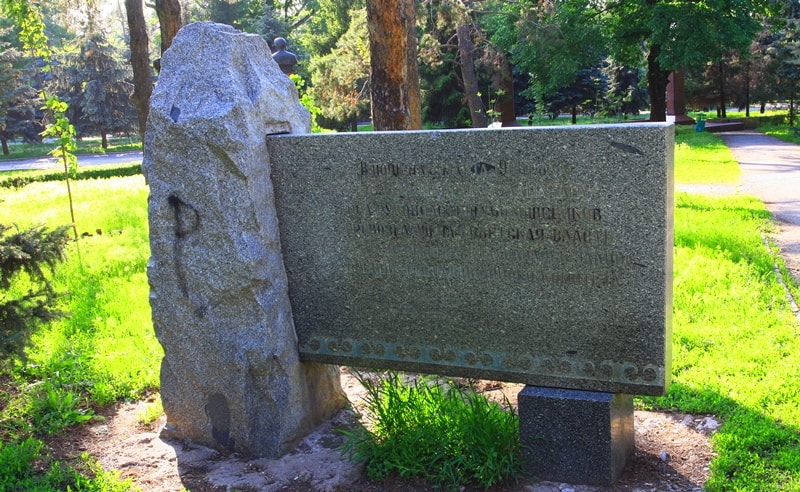 Authority:
Kazakh Soviet Encyclopedia, 1983 3. Set of monuments of history and culture of the city of Almaty Ch. Editor B. G. Ayagan, 2006.
Photos
Alexander Petrov.