Canyons Konorchek.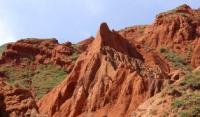 Visiting of gorges and canyons in Kyrgyz mountain ridge.
"The creation of a thousand forests is in one acorn"
Ralph Waldo Emerson.
Konorchek canyon trip.
Konorchek canyons located about 136 km from Bishkek town on the highway Bishkek – Issyk-Kul lake in the Western part of Boom gorge.
The Konorchek canyons can be reached by a narrow, rocky canyon from the left side of the Chu river in the vicinity of red bridge, also can be reached on 4 x 4 car on country roads in the neighboring valley, where are located shepherd farm.
Canyons konicek consist of Paleogene red Sandstone and clay, in may and early June there are all green, lots of shrubs – ephedra, barberry and other flowering plants presented semi-desert species which grow up in arid areas.
From the main Konorchek glade, radiate, numerous, large and small gorges, which you can explore. The canyons are named: "Skyscraper", "Bobsleigh", "Grand Canyon".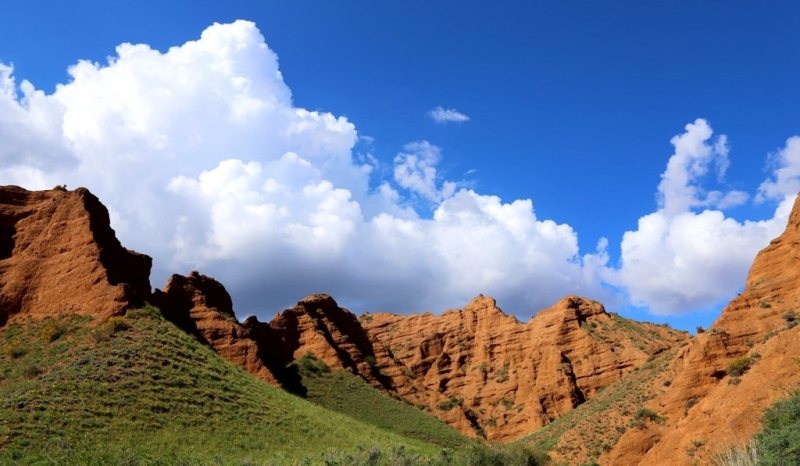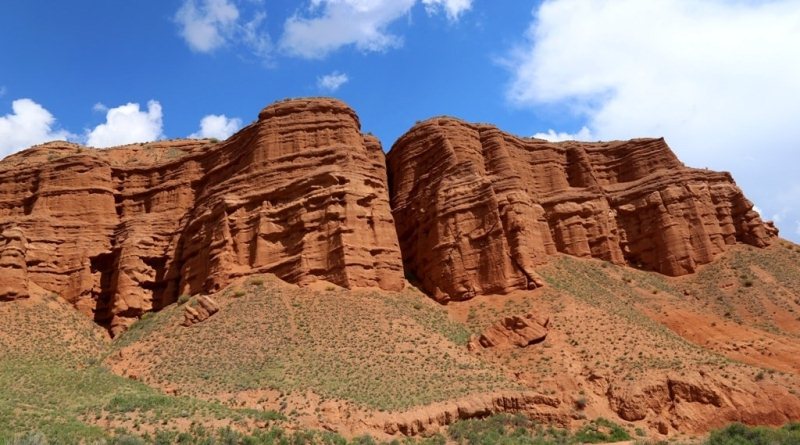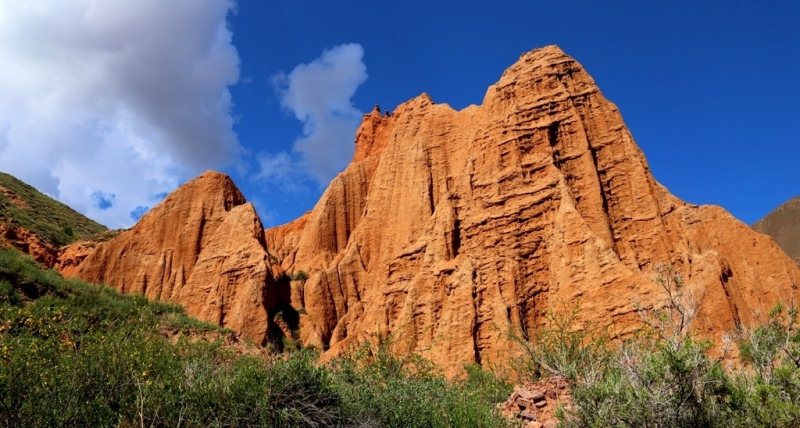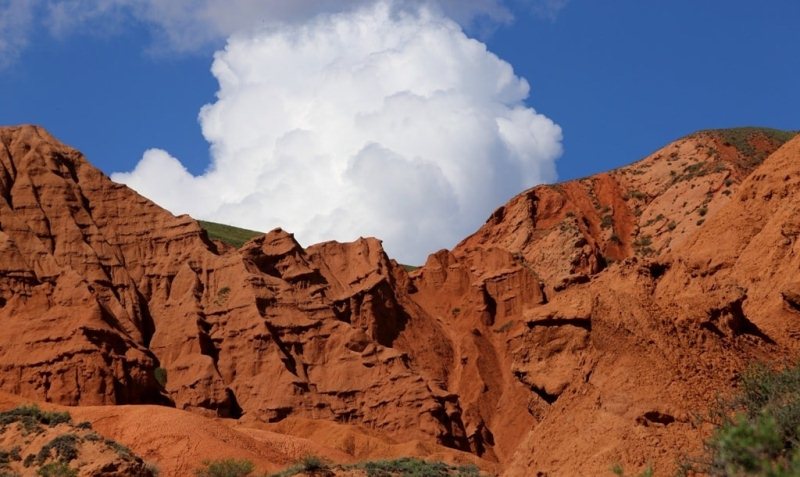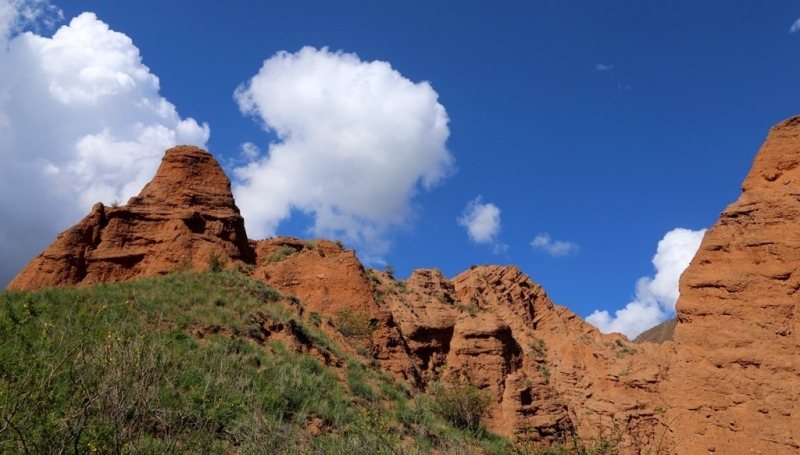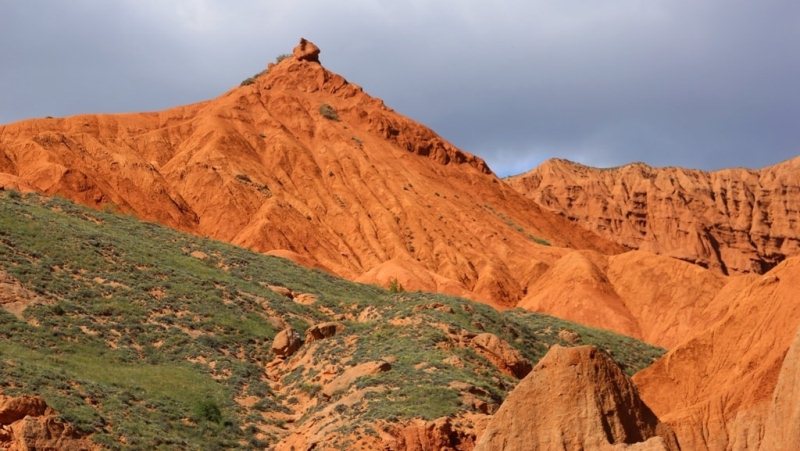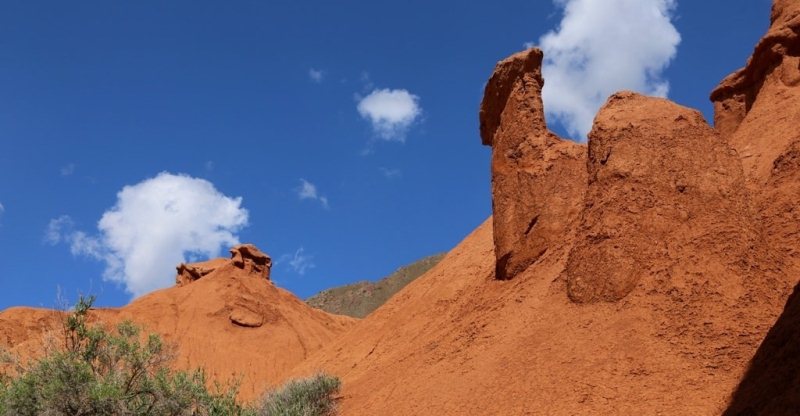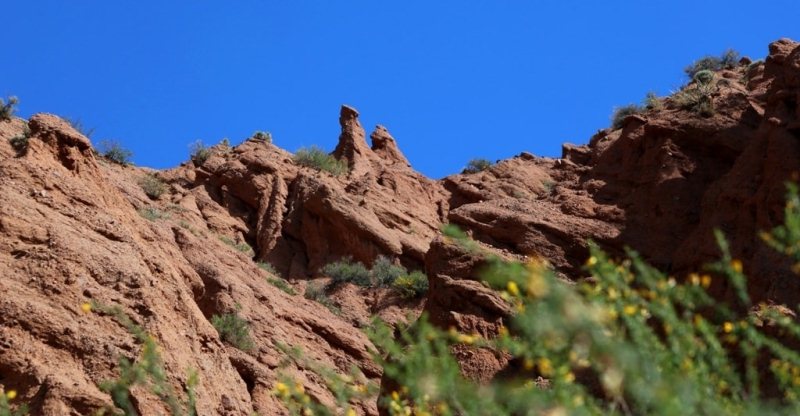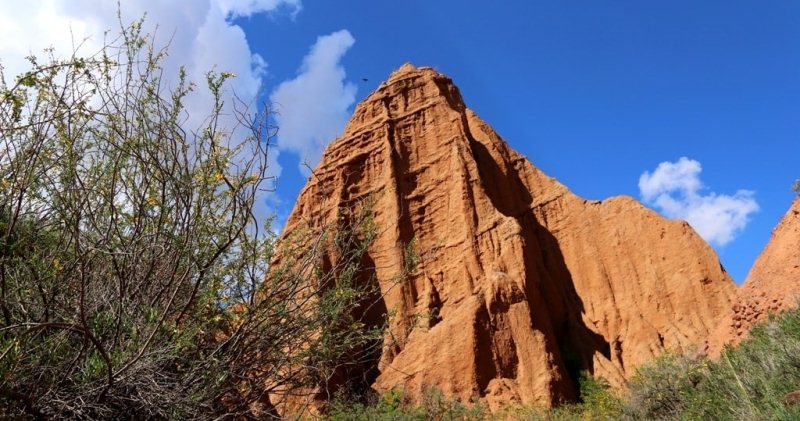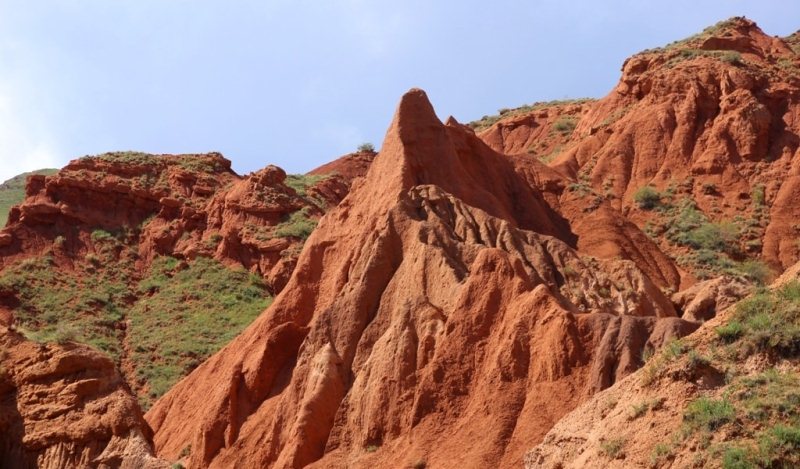 Authority and photos:
 Alexander Petrov.