Chapel of Znamenskaya in Vernyi.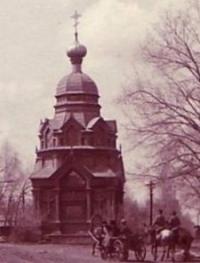 Sacred tour in Almaty.
"God created temples among the boudins,
To pacify the darkness of the earth
And he made mountains so that people
They didn't forget the way to Him"
Yuri Klyuchnikov.
Tour of the chapels of Almaty.
The Znamenskaya Chapel, on Gostinodvorskaya Square, along Kolpakovsky Ave. (now a shopping center on Dostyk Ave.). It was erected on the anniversary of the Vernensky earthquake on May 28, 1887 according to the project of P. Gourde, builder M. Alikin. Gen. P. Zenkov on this occasion remarked:
"We, seven-day residents, remember with fear the last year's catastrophe, we are building a chapel-monument on the day of its anniversary. And they decorated the chapel around its lantern with an appropriate inscription, namely:
And the earth moved and trembled swiftly, and the foundations of the mountains crumpled and moved, as God was angry with us." The Znamenskaya Chapel, a charming creation of the architect Paul Gourde and the artist Nikolai Khludov, was erected by the whole world.
Big donations for the construction of the monument were made by the mayor Semyon Bykov, merchants Mikhail Alikin, Evtikhiy Fomin and Nikita Pugasov. It contained paintings and stained glass windows of tragic events, portraits of rescue heroes and sponsors, memorial plaques and icons, and other scenes of the city destroyed by the elements.
Every year, a procession to the chapel took place in edification and in memory of posterity. In 1927, during the reconstruction of the Green Bazaar, the chapel-monument was pointless, barbarously destroyed. An important, albeit tragic, page in the history of our city was torn out.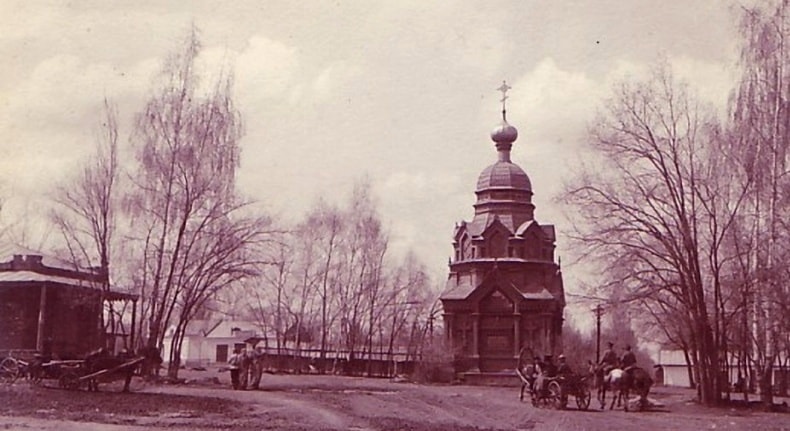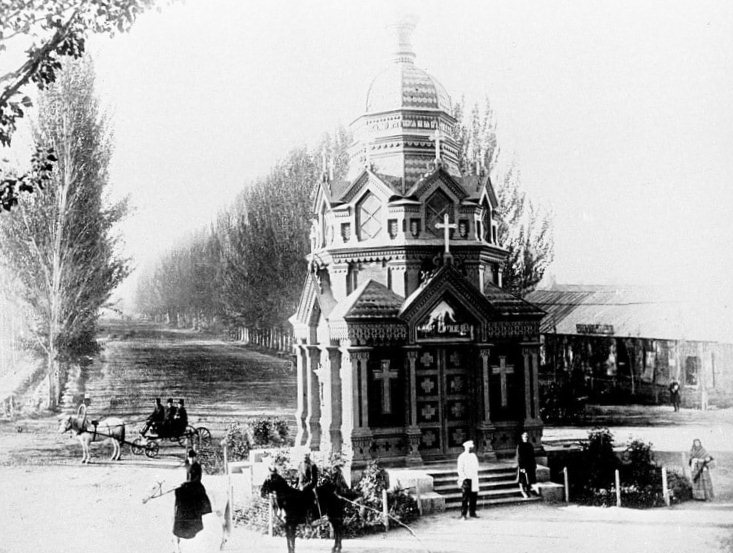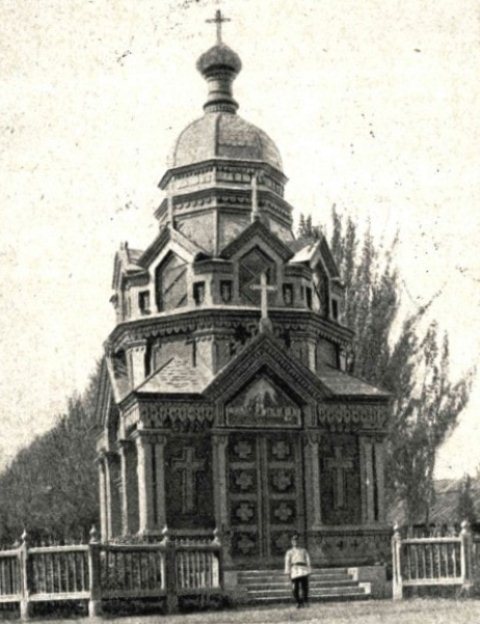 Authority:
http://proskurin.ucoz.kz
Photos:
The book "Holy Ascension Cathedral", 2006.