Chukurkul lake near Gan mountains.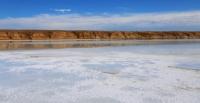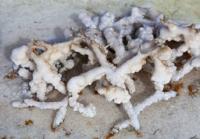 Traveling in the Murghab region of Tajikistan.
"Wherever you go becomes a part of you somehow" 
Anita Desai.
Lakes of the Murgab district.
In the Murgab district of Southeast Tajikistan, there are two lakes Chukurkul. Salt grain Chukurkul with geographical coordinates: N37 ° 39'18,43 "E73 ° 04'57,51" Located at an altitude of 3819 meters above sea level at the foot of the Gan mountains.
Lake Chukurkul, located in the latitudinal intermountain basin formed by ridges: in the north - the North Alichursky and in the south the mountain range of the North Alichursky. To the north of the lake, in the immediate vicinity are the Gan Mountains.
In the east direction from the lake begins the famous Alichur Valley, stretching from the southwest to the northeast for 59 kilometers. The main food of the lake is provided by springs on the banks and seasonal floods.
The maximum depth of the lake is up to 2 meters. The length of the lake is 934 meters, the width in the southern part is 674 meters. The coastline is 2776 meters long. The eastern and northern parts of the lake are very boggy.
The surface of Lake Chukurkul is sometimes covered with red spots from the large number of small Artemia crustaceans living here. A large number of seasonal birds live in the vicinity of the lake - the Pamir subspecies of the Mongolian zuik, they make up most of its avifauna. In a small amount there are herbalists and ogars, herbalists.
Authority and photos:
Alexander Petrov.