City tour of Kurchatov.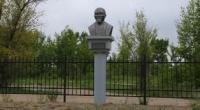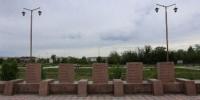 Sightseeing in Kurchatov.
"Only he comprehends life, who penetrates into other worlds"
Season: all the year round.
Duration of the excursion: 1 day.
The best time for a tour: May - September
Advanced reservation: for 48 hours.
Detailed program of excursions around the town of Kurchatov:
Trip to Kurchatov from Semey.
Visit to the Museum of the History of the Semipalatinsk Nuclear Test Site. A unique museum in the city of Kurchatov was founded in 1972 on the basis of the military unit deployed on the territory of the landfill. The museum is located on the territory of the National Nuclear Center.
More than 100 exhibits are presented in the museum's few rooms, there is a rare opportunity to get acquainted with the history of the landfill, to see photographs, archival documents, equipment used during the tests, mock-ups, information stands. The main exposition of the museum is military and scientific equipment of that time.
City tour in of Kurchatov town, visit to the local department store, the Irtysh embankment with a park area, stairs and an old pier:
- monument to the academician, nuclear physicist I.V. Kurchatov. The monument to I.V. Kurchatov was erected against the background of the Central Headquarters of the Semipalatinsk test site (now the city town office building) in 1991. After the town was named after I.V. Kurchatov, a majestic monument to the great scientist was erected from red granite,
- monument to the Warrior-Victorious. The opening of the monument to the Warrior-Winner took place on May 9, 1985 on the day of the 40th anniversary of the Great Victory. Memorial stands with the names of hero cities were placed next to the monument, and capsules of land brought from these cities were mounted in them. The monument is located next to the embankment of the Irtysh River,
- monumental stele in honor of military builders. Builders Alley was built on August 10, 1972 in honor of the 25th anniversary of the start of construction work on the creation of the city and the training ground by military builders of military unit 31516.
The monument was built in honor of the military builders who built the town (1947 - 1972). The author of the project is Honored Worker of Culture of the Kazakh and Uzbek SSR, a retired major, a participant in the Great Patriotic War, Korneeyv Georgy Alexandrovich.
Honorary citizen of the town of Kurchatov. The monument is located in the Kurchatov town youth sports school.
Note:
Author program of Alexander Petrov. Copying and introduction -  from the sanction of the author  petrovsra@mail.ru
Photos by
Alexander Petrov