Gyz kala small fortress.
Travel across Turkmenistan.
"Its constructions from clay, and in it three mosques for cathedral prayers. The first mosque in which the cathedral prayer took place is the mosque built in (internal) city of (Medina) at the beginning of Islam. When (number) of Muslims increased, the mosque known under a name of "the old mosque", at city gate was built, in it supporters of legends, unlike the fourth, most widespread school of Abu-Hanify which was based on conclusion (paradise) and analogies make prayers.) cathedral prayers were left in the first mosque, and it is known under the name "to the mosque Beni Mahan".
"To whales Mesalik Al-Memalik. Merv" Al-Istarkhi.
Excursion to historical and cultural park ancient Merv.
Fortress ruins Small Gyz kala, in the historical and cultural park ancient Merv is one of ancient and historical sights of Mary Region. Approximate age of construction VI - VII century. Uniqueness of a construction in corrugated walls from not burned brick.
Small Gyz kala small fortress badly remained up to now. The architecture of walls Small Gyz kala of a calla, most likely too reminded a goffering which is formed by the linked semicircular or polygonal pilasters. In architecture of a construction at least three types of the arches were used: cylindrical arch, dome arch and original dome.
In the western part of a construction once there was a room with the dome arch, but only some parts of transitions to it, including тромп in panels remained. The corrugated facade remained only on the southern and east parties of a structure.
The goffering represents a number of semicircular ledges and between them on the surface of a facade is wider than distance, than to Big Gyz kala. Between relief ledges of the walls connected in most cases to the first floor windows are placed.
Only in small Gyz kala can see some details of the first floor: remained, at least five rooms with the semi-circular arches, and also the ladder remains in a southeast corner. The ladder passes in a corridor with the step arch forming turn.
The second floor had also not less than five rooms located around the courtyard. In four the arch semi-circular, and in the fifth square room which is from East side, dome.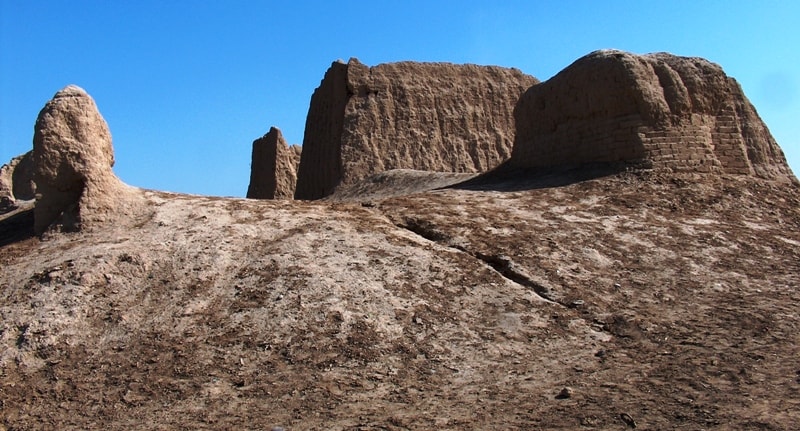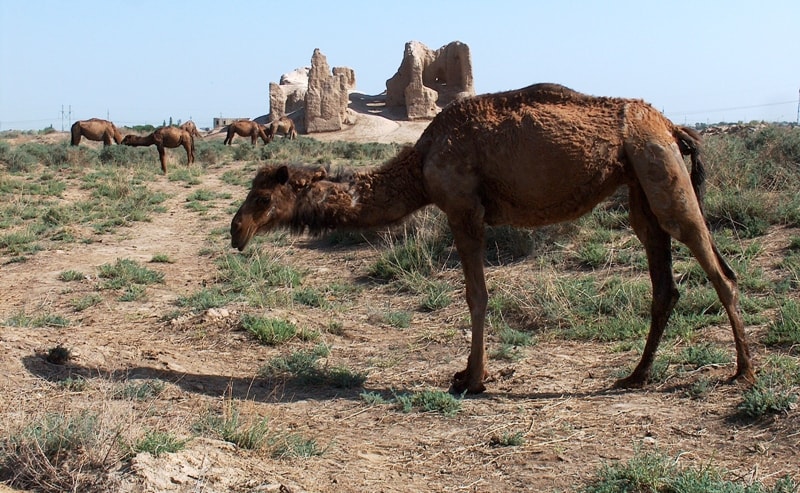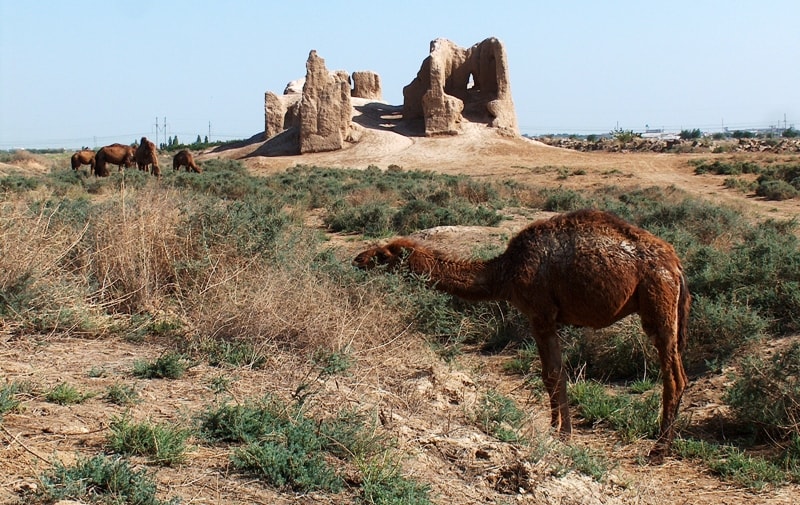 Authority:
Bernshtam A.N. «History-archeologic sketches Central Tien-Shan and Pamir-Alay». «Religious and spiritual monuments of the Central Asia». The author of M. Khashimov. Publishing house "Saga", 2001 Tolstov S.P. «Ancient Khoresm», 1848. Tolstov S.P. «On traces Ancient Khorezm civilizations», М.-L., 1948.
Photos
Alexander Petrov.