Ile-Alatau nature park.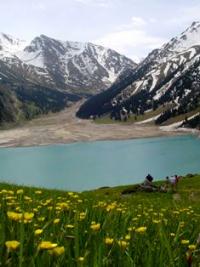 Sights Ile-Alatau nature park.
«Every creature lives in a state of war by nature»
Jonathan Swift.
Trip from Small Almaty to Big Almaty gorges.
The Zailiy area is the most attractive for tourism. The Ile-Alatau National Park is the most significant attraction, which is located in three regions: Karasai, Talgar and Yenbekshikazakh.
The Ile-Alatau National Park was founded under the Government of the Republic of Kazakhstan's Statement of February 22nd, 1996. The park is located on the northern Zailiy Alatau slopes, just near Almaty, the "Southern Capital".
Its length is 120 km from the Chemolgan River in the West up to the Turgen River in the east and 30 km in width. The Park area is 202 292 ha. The territory of Ile-Alatau national nature park, founded in 1966 with a view of preservation and restoration of complexes and improvement of conditions for tourism and recreation of southern capital dwellers, surrounds, Almaty nature reserve from three sides.
Its spacious area of about 200 thousand hectares, includes all vertical high-rise belts - from semi-deserted foothills to beyond the clouds tops with eternal snowfields and sparkling icings. Park territory is a real paradise for tourists and climbers.
Only in upper reaches of two basic rivers - Bolshaya and Malaya Almatinka rivers there are more than 20 peaks which height reaches more than 4 thousand meters, and special routes of different category of difficulty are specially developed and tested for each of the tops.
Unique beauty of mountain lakes - Big Almaty and Issyk - sky-blue mirror spots surrounded by massive rocky tops and evergreen thin fir-tree belts, iridescent subalpine meadows and Alpine lawns, magnificence of cascades of Turgen waterfalls reaching  up to 30-55 meters in heightare  the sights of national park.
Active rock glaciers - Gorodetsky and Morenny, Dmitriev's glacier - the largest glacier of the region with total area of 17 sq.km and Tuyuksu - the most explored among all other glaciers of the world, which was being explored during more than a century (since 1902) are located in the territory of the park.
Ile-Alatau national park is also famous for unique wild apple-tree as Malus sieversii and wild apricot which are the ancestors of many cultural varieties. This park is also the habitat of rare species of animals and birds: snow leopard, Lynx, golden eagle, ibis-bill, whistling thrush, etc.
Unique nature sanctuary "Chinturgensky fir groves", remained since glacial epoch and representing relic moss-fir woodlands with permafrost zones, is located in the park territory. At least thousand scientific articles, books and monographers are published based on materials collected in the territory of modem park.
It made Ile-Alatau very popular in scientific circles. Unique sports constructions – Medeu high- altitude skating rink and Shimbulak ski resort as well as Alma-Arasan balneotherapeutic health resort are very popular among Kazakhstan and foreign tourists.
Every year more than 200 thousand people visit park territory. The structure of Ile-Alatau national park includes another two unique objects: Baum's grove with area of about 140 hectares - arboretum, founded by well-known scientist O.E.Baum more than century go (1892) and Almaty state wildlife preserve with area of more than  500 thousand hectares which from the south and east is limited by Chilik river valley.
Close to Chilik there is the territory of new national park "Kolsai Kelderi" with total area of about 162 thousand hectares, founded two years ago on northern slope of Kungei Alatau.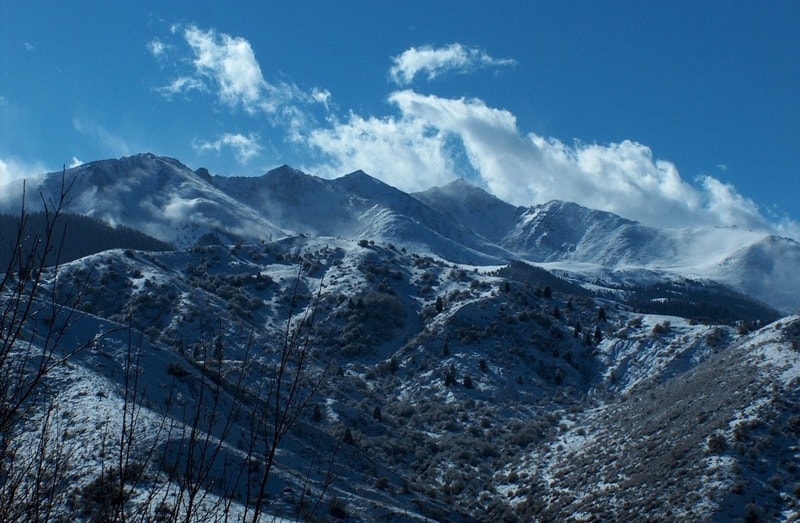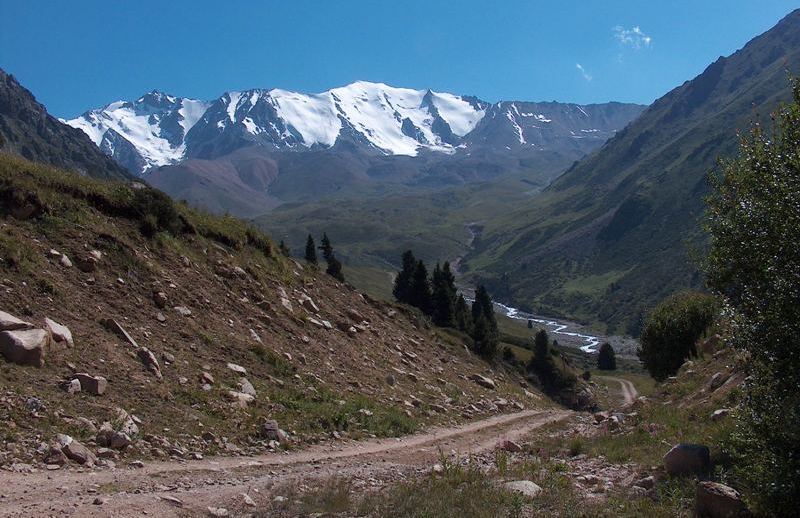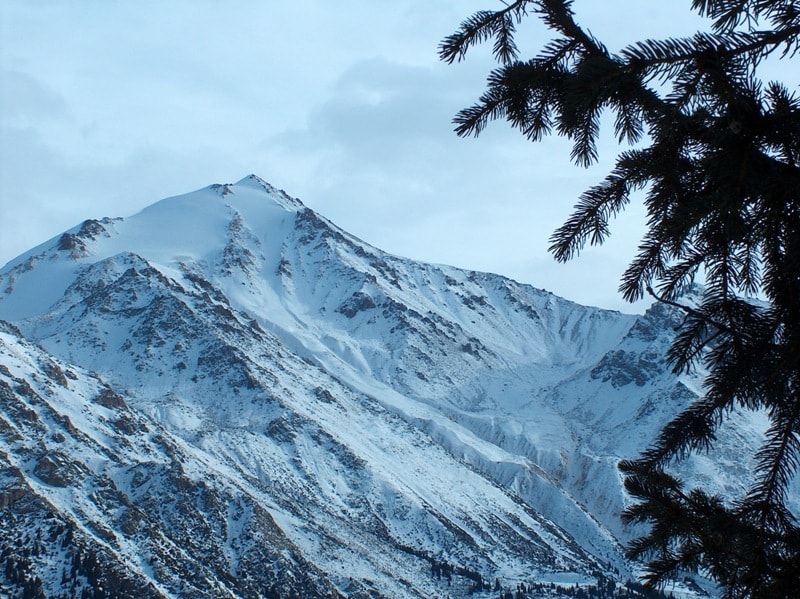 Authority:
"Zhetysu is the Land of  tourism". A Tourist Guide-book. Almaty.  2003. 68 p. and the material for this page is taken from the printed edition. "Central Asia Mountains". 2009, Almaty,Publishing house "Mektep". Authos Aldar Gorbunov, Anna Ivachenko, Sharipa Bisarieva.
Photos
Alexander Petrov.