Irtysh river.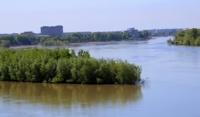 Rafting on Irtysh river in Kazakhstan.
"Nature reacts not only to physical disease, but also to moral weakness; when the danger increases, she gives us greater courage"
Johann Wolfgang von Goethe.
Eco tourism tour in Kazakh Altai.
Yesil (Irtysh) (length on the territory of Kazakhstan is 1700 km) starts in Central Kazakhstan and flows into Irtysh. There are 8.5 thousand large and small rivers in Kazakhstan. The length of seven of them (Yertys, Yesil, Tobol, Ural, Syrdariya, Ili and Chu) exceeds 1,000 km.
The largest, Ural and Emba, flow into the Caspian Sea, Syrdariya brings its waters to the Aral Sea; Irtysh, Ishim, Tobol cross the country and flow into the Arctic Ocean. Yertys (total length is 4248 km; length on the territory of Kazakhstan is 1700 km).
Its tributaries are located in China. The river named Black Irtysh comes to the territory of Kazakhstan and flows into Zaisan Lake. From the lake it flows under the name of White Yertys, or just Yertys, and it flows into Ob River. Near Ust-Kamenogorsk, Yertys accepts a lot of tributaries, amongst which the largest is Bukhtarma.
Between Ust-Kamenogorsk and Semipalatinsk the river's largest tributaries are: from the right side – Ulba and Uba Rivers, from the left side – Char and Kyzylsu Rivers. Yertys is navigated along the total length.
Passenger vessels and boats swim upstream to the border with China. Yertys River is rich with fish that has commercial value. It is inhabited by sterlet, white salmon, stellate sturgeon, sturgeon, pike, perch and crucian carp.
Recently such fish as sazan, bream, pike perch and Baikal omul were brought here. Left tributaries of Yertys, Yesil and Tobol, flow along the northern oblasts of Kazakhstan and flow into Yertys outside of the country.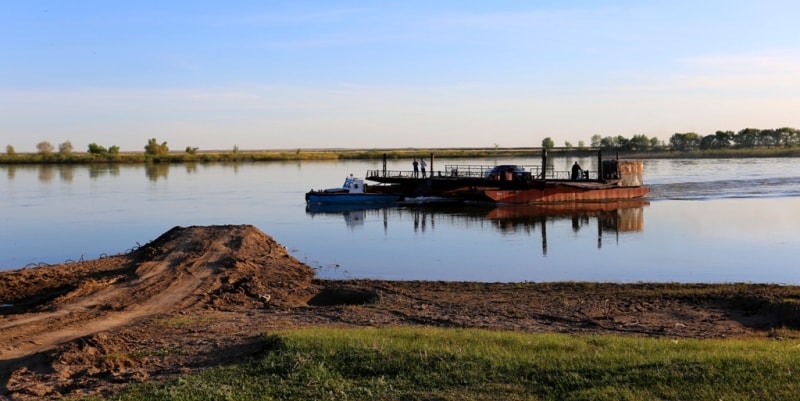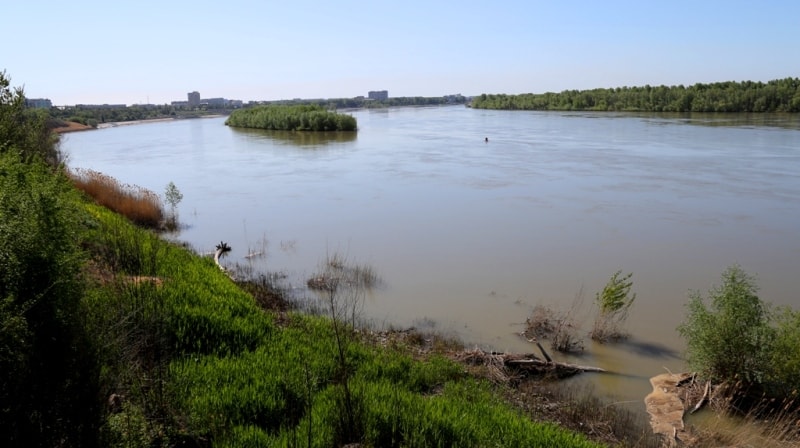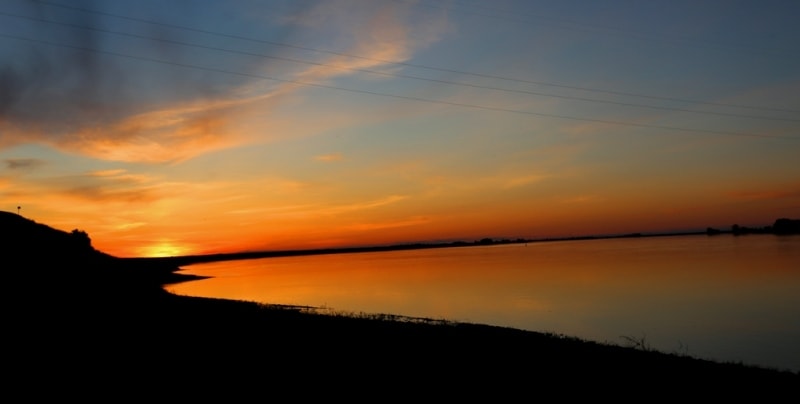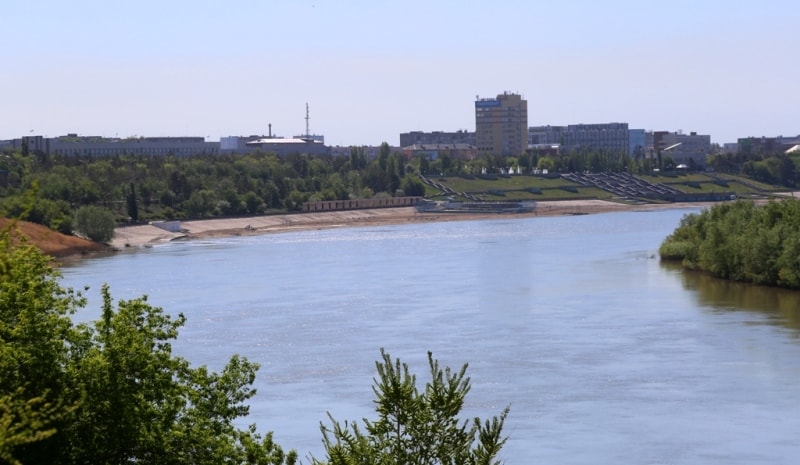 Authority:
"Zhetysu is the Land of  tourism". A Tourist Guide-book. Almaty.  2003. 68 p. and the material for this page is taken from the printed edition"
Photos
Alexander Petrov.