Jarkurgan Minaret.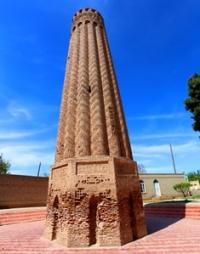 Tours over historical monuments of Termez.
"I donated (funds) in order to be close to the Almighty Allah of this mosque and Amir minaret, head of the army, powerful, great lord, support of the state and faith, assistant of Islam and Muslims, Amir of Khorasan Abu Sa'ad Sungur Badrom, ibn al-Kumach "
Excursion to the Djarkurgan minaret.
The current height of the Minaret is 21.6 meters, with a diameter at its peak of 4.1m and at its base about 5.4m. At the time of construction, its height was significantly higher and had a second section, which was clearly once crowned by a lighthouse.
An inscription on one of the ribs of the stem announces the name of the builder - "Ali, son of Muhammad, from Sarakhs. The date of completion is believed to be the year 502 on the Islamic calendar (1108 11009 A.D.) 
Dzharkurgan minaret takes the form of a corrugated cylinder: 16 nearly separate "ridges", upholding a high octagonal cap and connected at the top by a horizontal band. A niche in the southwestern entrance provides access to the minaret's staircase.
The richly detailed figurative brickwork of the decorated structures, while creating a feeling of softness and grace, reaches the highest level of Central Asian craftsmanship. The monument, featuring a simple composition, is built of brick, has a corrugated shape. Next to the minaret, there once was the mosque now destroyed.
Construction techniques of the architectural forms monument are the characteristics of the Seljuk era (XIIth century). On the minarets, decoration and inscriptions are preserved. Inscriptions on the ring zone occupy the upper and main part of the minaret.
The script of the inscription is suls (type muvarraka). V.A.Shishkin, M.E. Masson and B.D. Kochnev tried to read the historic text of minaret. This album presents decrypting and translation by B. Babajanov and K. Rahimov.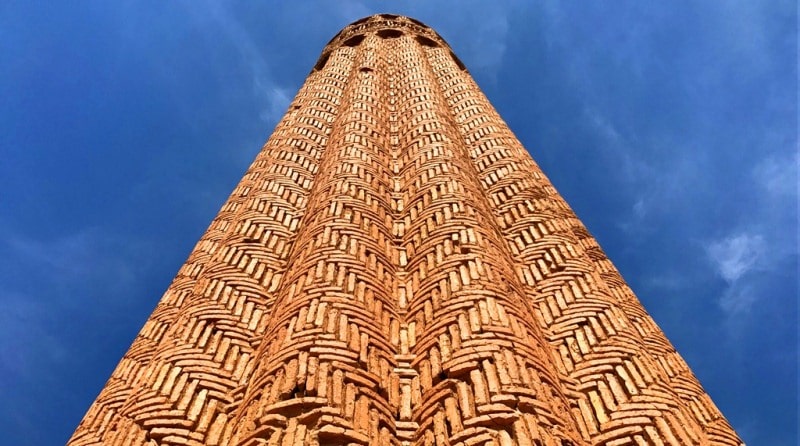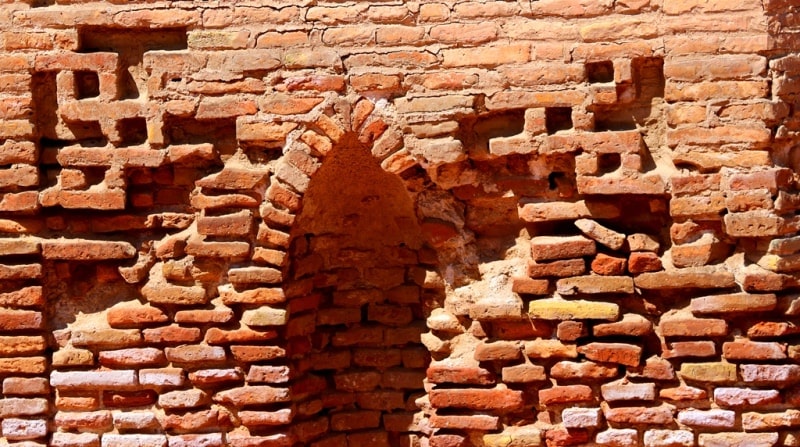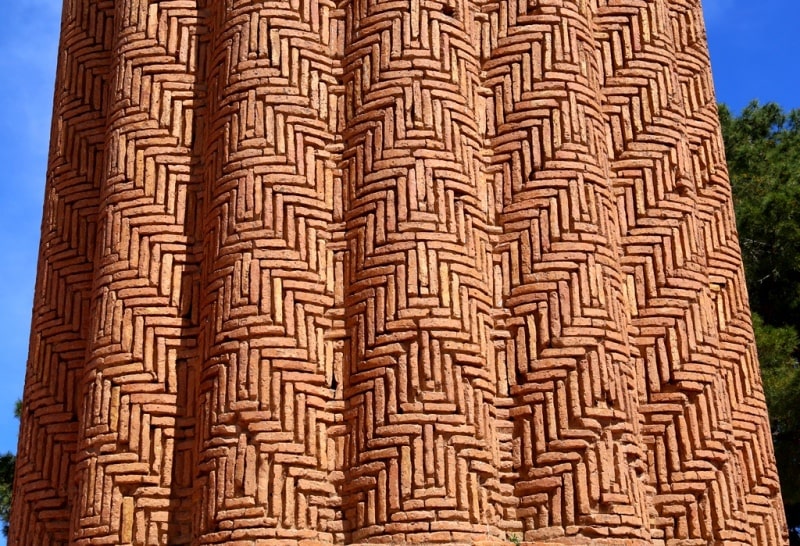 Authority:
http://welcomeuzbekistan.uz
Photos:
Oleg Ddurechenskii.