Kapamsay canyon Mangyshlak.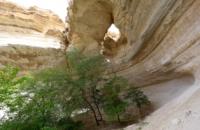 Tours Kazakhstan.
"Nature reacts not only to physical disease, but also to moral weakness; when the danger increases, she gives us greater courage"
Johann Wolfgang von Goethe.
Aktau Mangyshalk tours.
The canyon of Kapamsay on the peninsula Tupkaragan settles down in the Mangystau district of Mangystau Region. Near a canyon of Shakpakatasay begin amazing beauty and scales a canyon of Kapamsay.
The huge natural corridor made of the picturesque scattered boulders does not leave doubts: once here the sea elements stormed. About same fancy plants in which are guessed an oceanic origin testify.
The surface of the soil is covered with light salt, there are no spings of fresh water, as well as vegetation. The area which is not adapted for the person and animals. At the height of three meters, in a wall of a canyon there is a cave.
It not the comfortable dwelling, demonstrates that here someone lived. This dwelling was left long ago. From the center there was a gray circle, in a corner of the square room it is accurately put the yurt remains. Wooden parts of a yurt from a light touch are scattered.
In a canyon there is a small grove which is in the side gorge of a canyon. In desert landscapes of this edge even the prickly bush is pleasing to the eye at a meeting in the severe place with green trees.
Gray stones in combination with emerald paints of leaves - integral components of rare oases of Mangystau.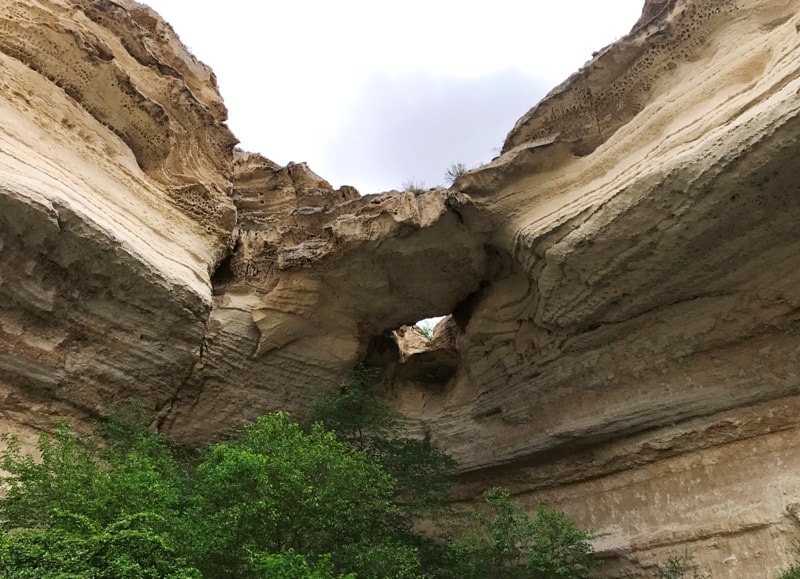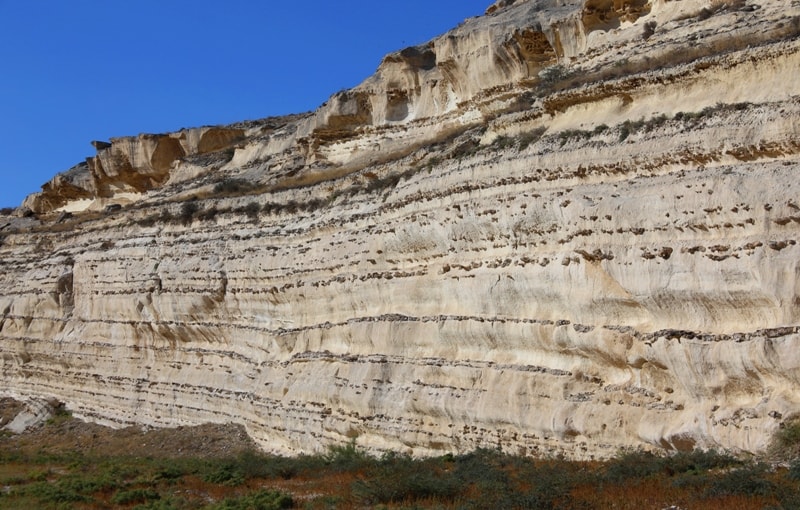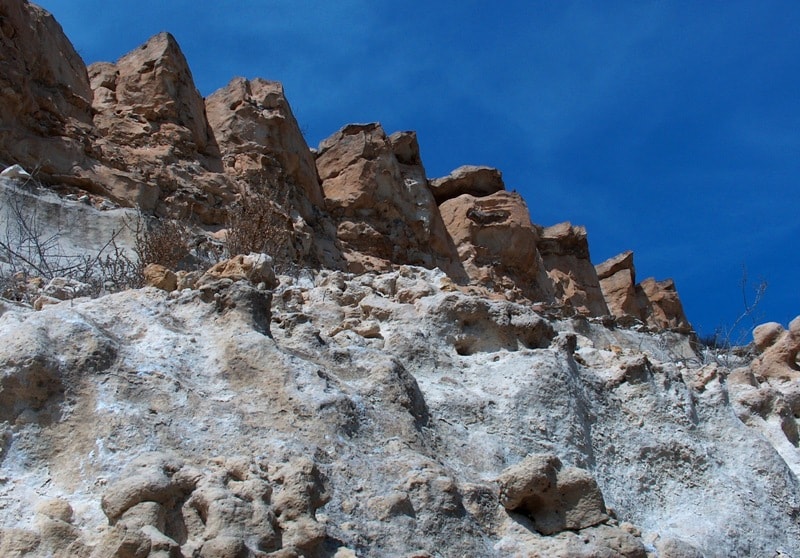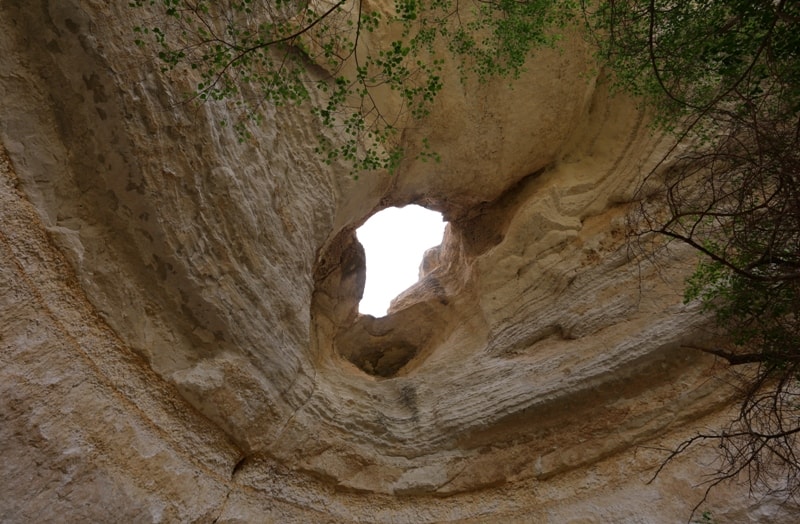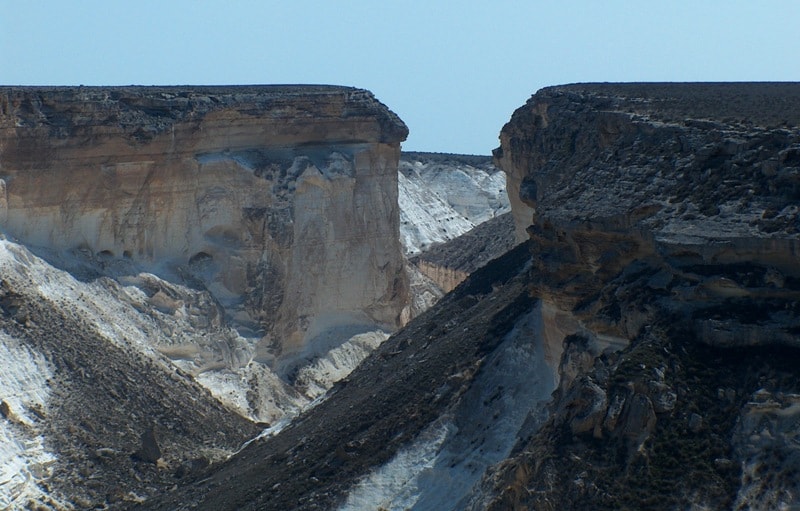 Authority:
Alexander Petrov, Andrey Astafyev.
Photos
Aleksandr Petrov.