Kemirkol lake.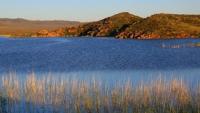 Trips on lakes of East Kazakhstan.
"We know nothing at all. All our knowledge is but the knowledge of schoolchildren. The real nature of things we shall never know" 
Albert Einstein.
Trip on lake Kemirkol from settlement of Kurchum.
The lake Kemirkol is at the height of 839,7 meters above sea level. The lake is located in the Kurchumsky Region of East Kazakhstan region of Kazakhstan, in the western spurs of the Kurchumsky ridge. Length of the lake is 2,3 kilometers, width 1,1 kilometer, the area of 1,72 square kilometers, volume of water of 12,7 million cubic.
Length of the coastline of the lake Kemirkol of 6,8 kilometers, the largest depth of 15,5 meters. The lake is drainless, with chartreuse weak and saltish water. Food is carried out at the expense of underground waters and rainfall.
Lake bottom sandy, firm. Coast are various: northern and southern - high, steep; western and east - flat. High water level in the lake is observed in May, average - in September, the annual amplitude of fluctuation more than 1 meter.
Between the highest water level in May and the lowest in September fluctuation of level more than in 1 meter is observed. Yelets, small fry, a sazan, a gudgeon is found in the lake, the muskrat lives.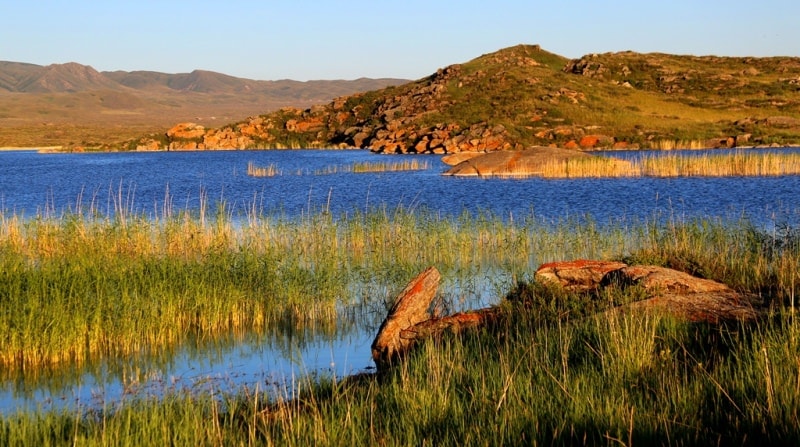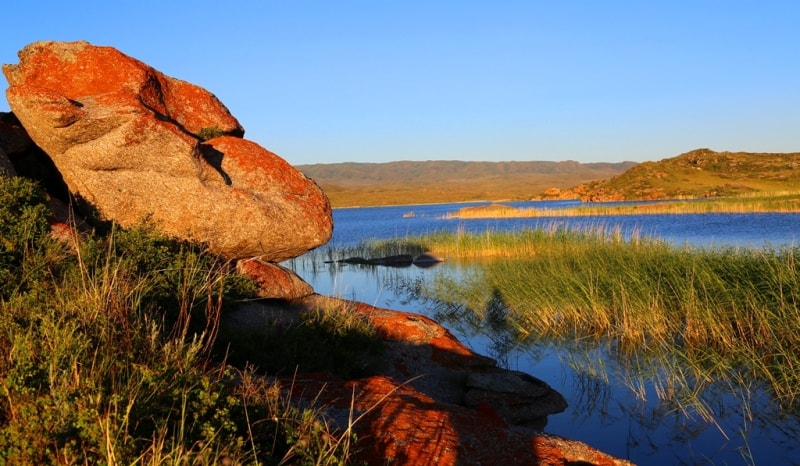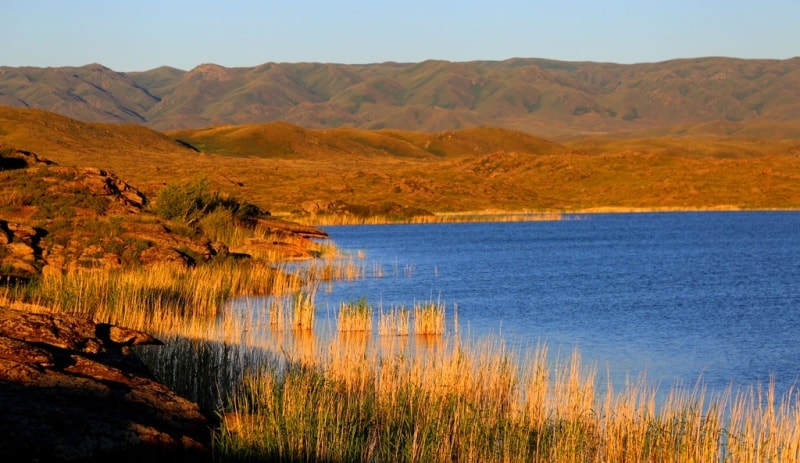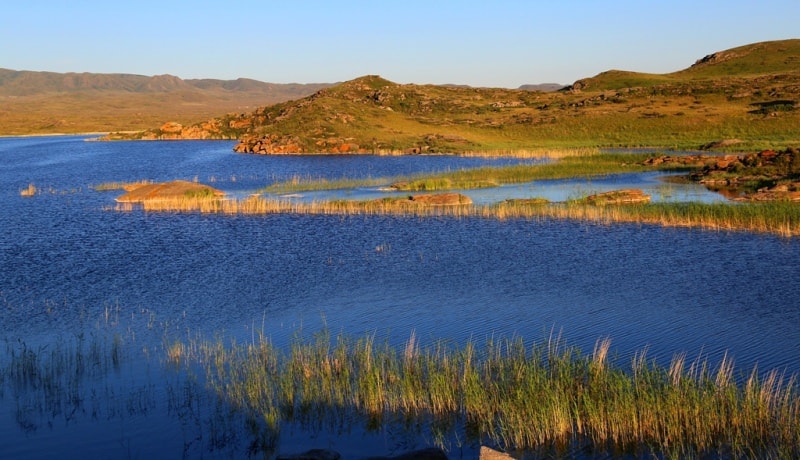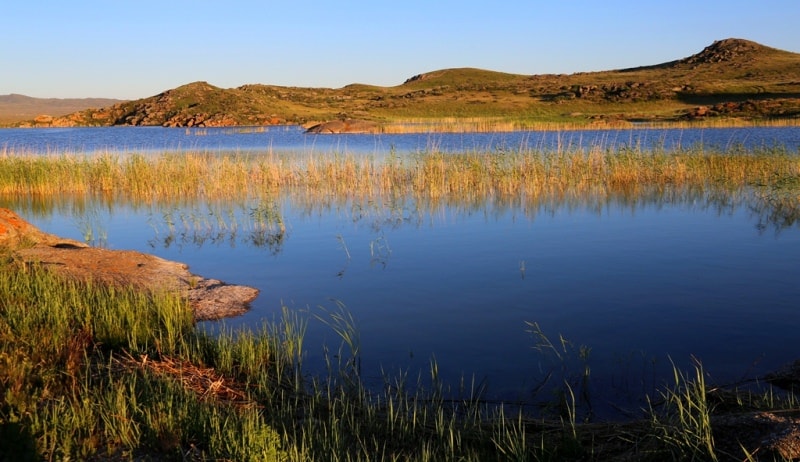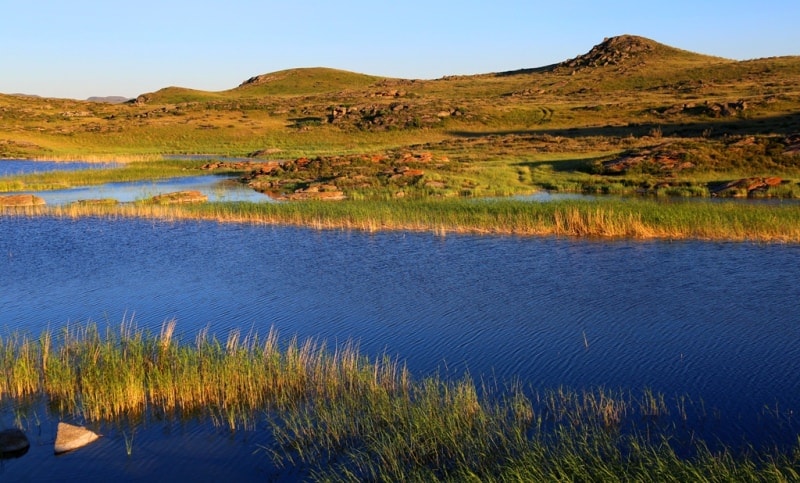 Authority:
G. Isachenko, A. A. Shlyarnikov. World nature. "Landscapes", Moscow, "Thought", 1989.
Alexander Petrov
photos.