Kok-boru national game.
Tours behind national games in Kyrgyzstan.
"But because two can play at this game, I stand on tiptoe and kiss his cheek. Right on his bruise" 
Suzanne Collins, The Hunger Games.
Phototour behind game Kok-boru in Kyrgyzstan.
Kok boru, a traditional horse game, is a synthesis of traditional practices, performances and the game itself. It is a traditional game played by two teams on horseback, where players try to manoeuvre with a goat's carcass (replaced with a mould in modern-day games), or 'ulak', and score by putting it into the opponents' goal.
The community of bearers includes players united in higher league, semi-professional and amateur teams, as well as the general public. The most experienced players serve as referees, while another category consists of the 'Kalystar' (elders), who ensure the fairness of the game.
The element is an expression of the cultural and historic tradition and spiritual identity of its practitioners and serves to unite communities regardless of social status, fostering a culture of teamwork, responsibility and respect.
Knowledge related to the element is primarily transmitted naturally by means of demonstration, as well as during festive and social events, and the community concerned is actively involved in ensuring its viability through the transmission of knowledge and skills, research and the organization of training.
The National Kok-Boru Federation, established in 1998, plays a key role in promoting and safeguarding the element through the development and organization of activities.
A photograph documents kokboru players in Kyrgyzstan around 1870; however, Kyrgyzstan's kokboru rules were first officially defined and regulated in 1949. Starting from 1958 kokboru began being held in hippodromes. The size of a kokboru field depends on the number of participants.
Rules in Kyrgyzstan of kokboru have undergone several changes throughout history. Modernized rules of kokboru are:
There are two teams with 10 participants in each.
Only 4 players a team are allowed to play on a field at a given time.
Teams are allowed to substitute players or their horses.
Game is played on a field of long and  wide.
Two kazans – big goals with a diameter of and  high are placed on opposite sides of a field.
A goal is scored each time a kokpar (goat carcass) is placed in an opponent's kazan.
A kokboru is brought to the field center after scoring a goal.
It is also prohibited to ride towards the spectators and/or receive spectators assistance or to start a kokboru game without giving an oath to play justly.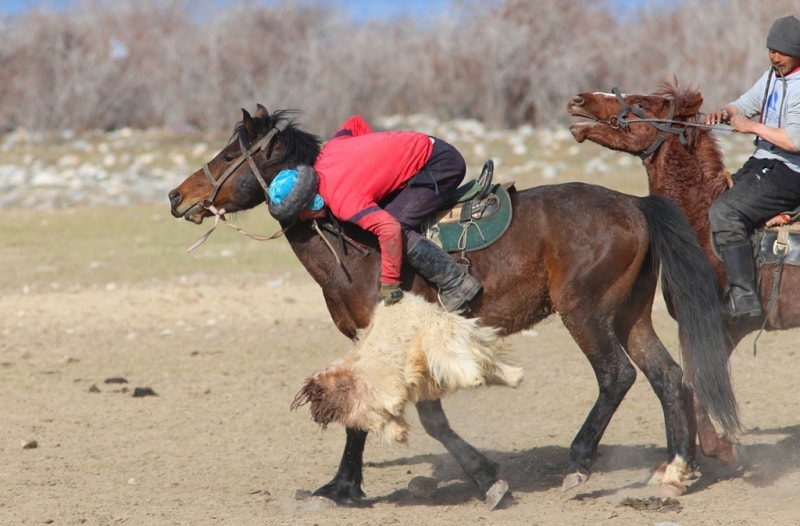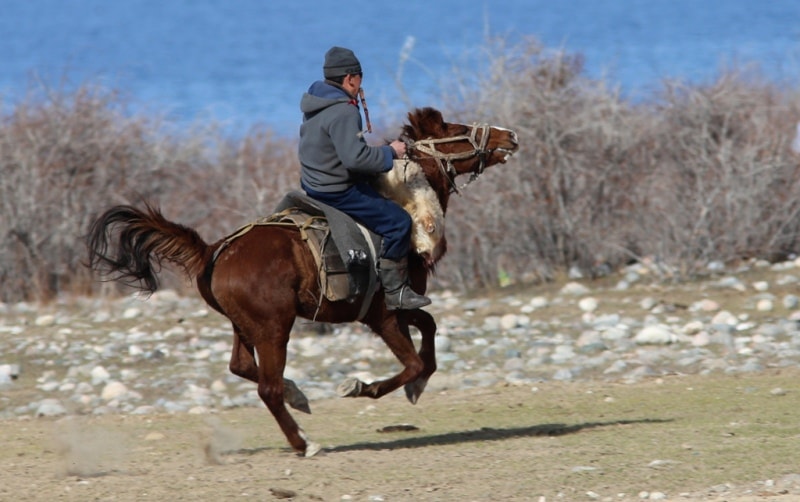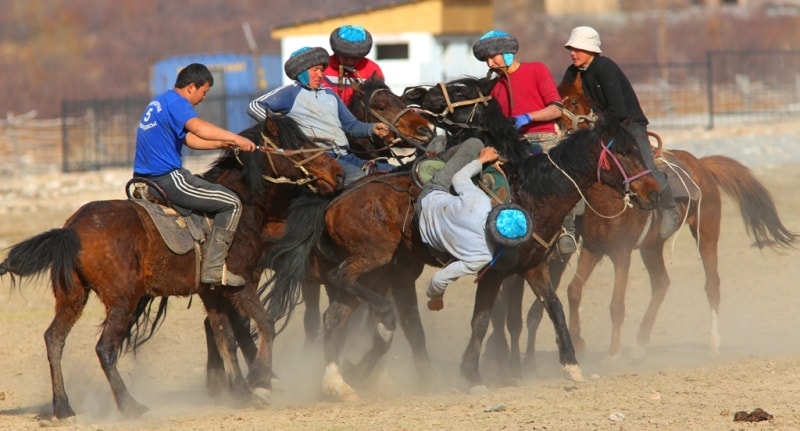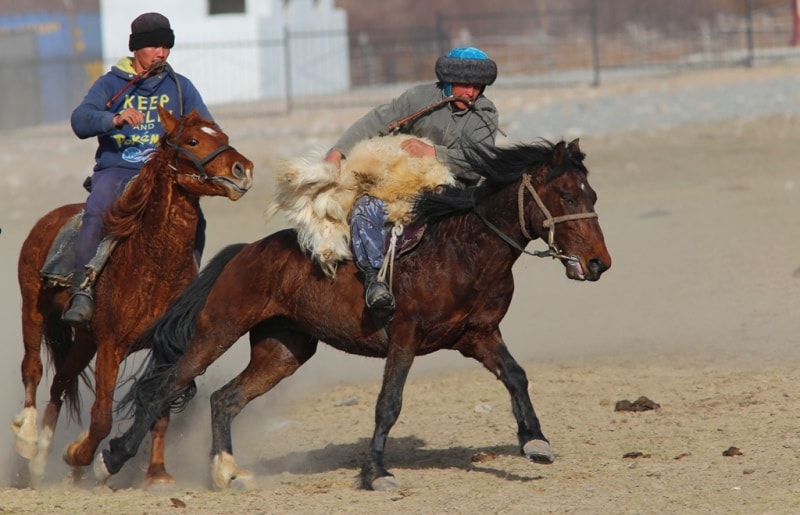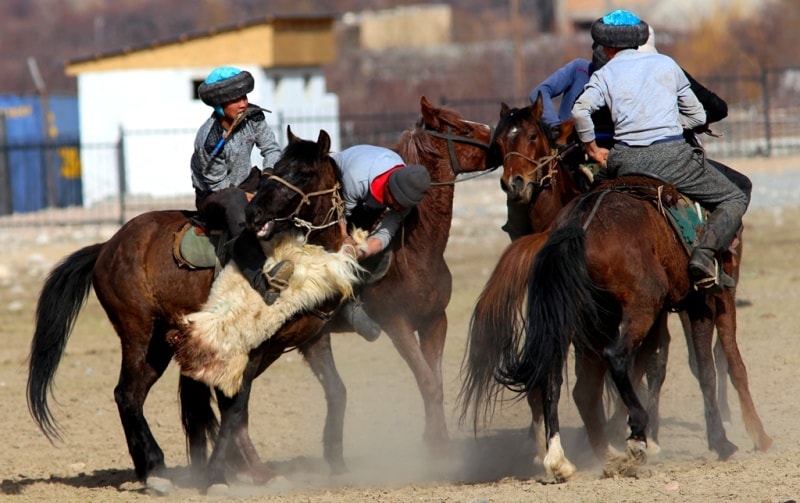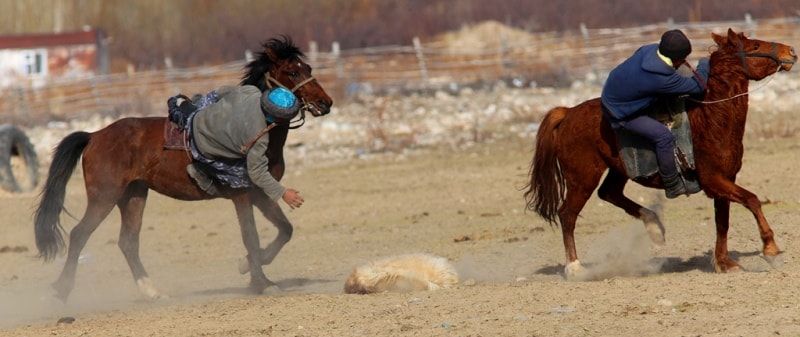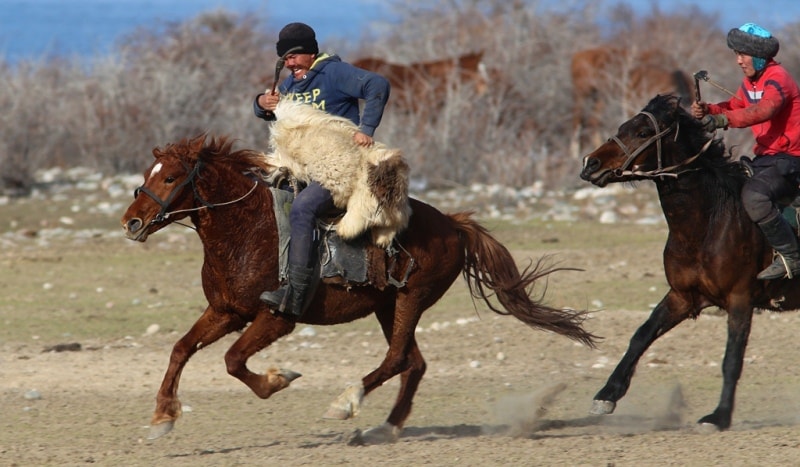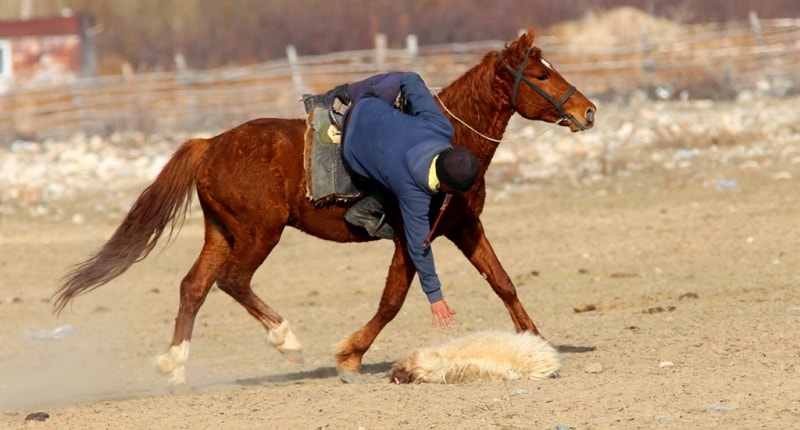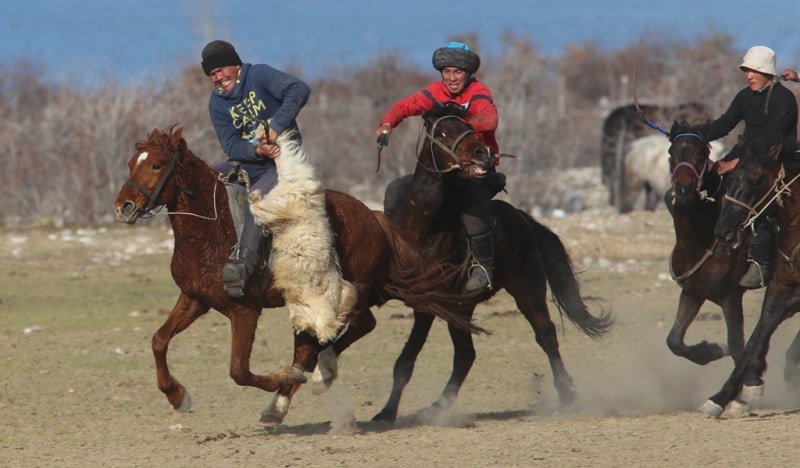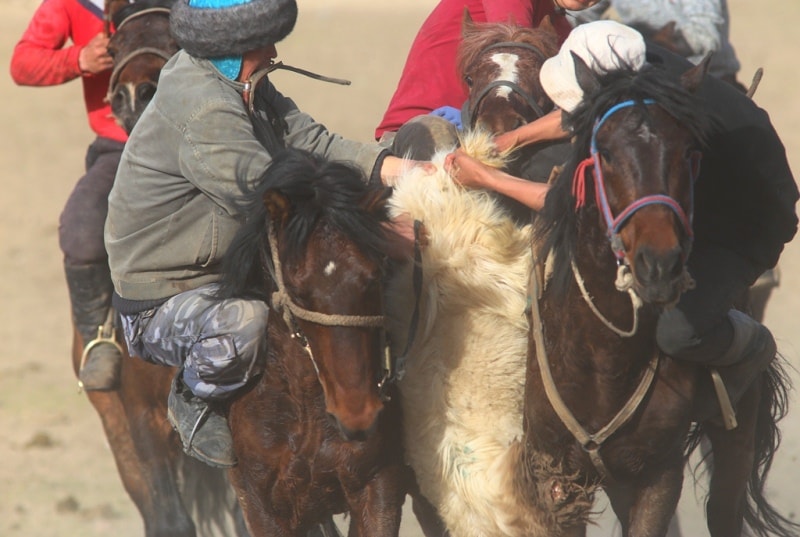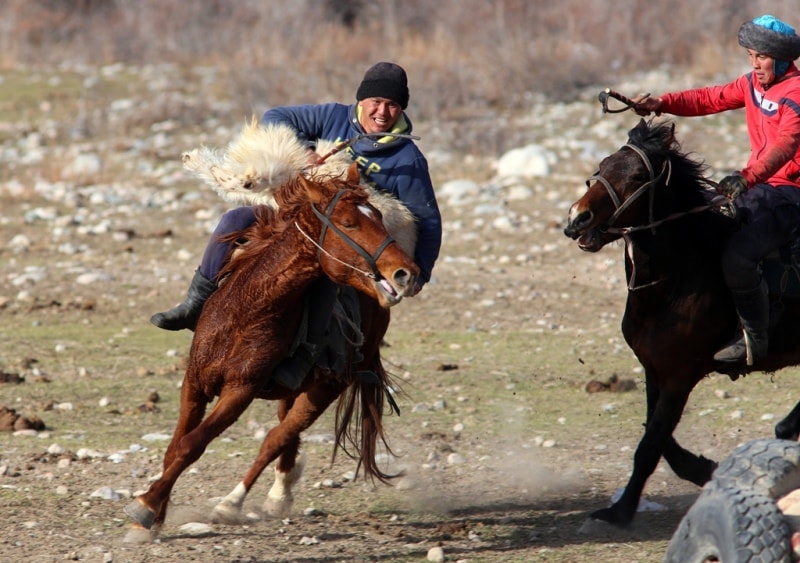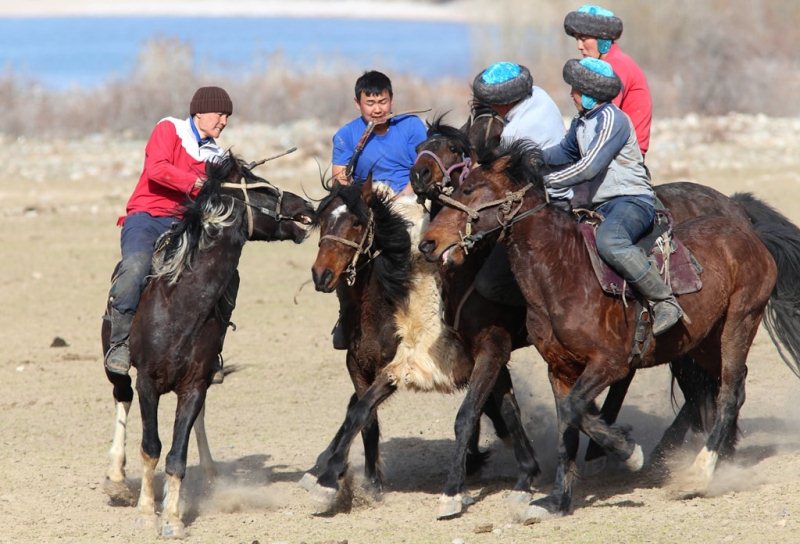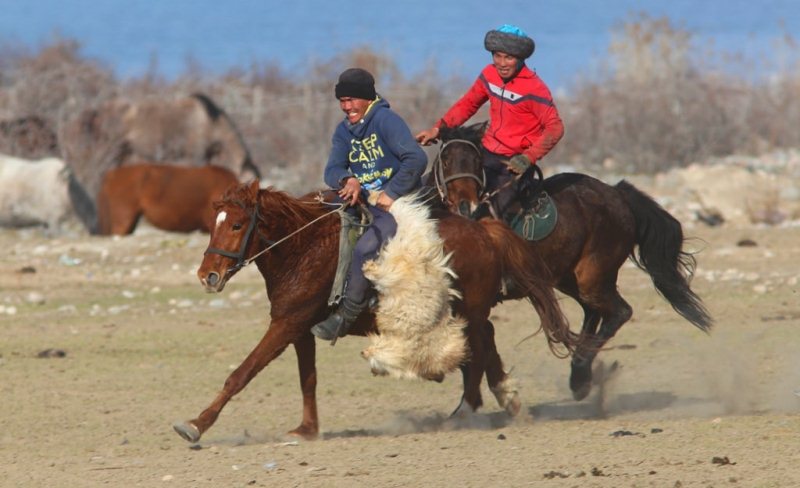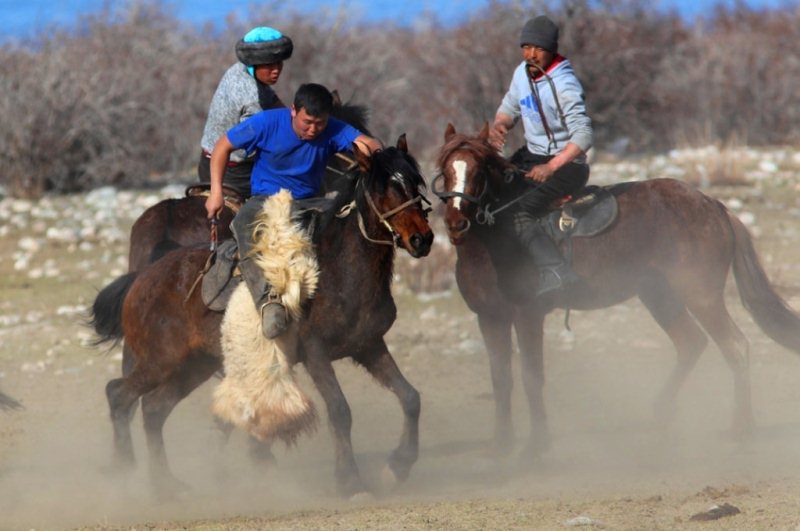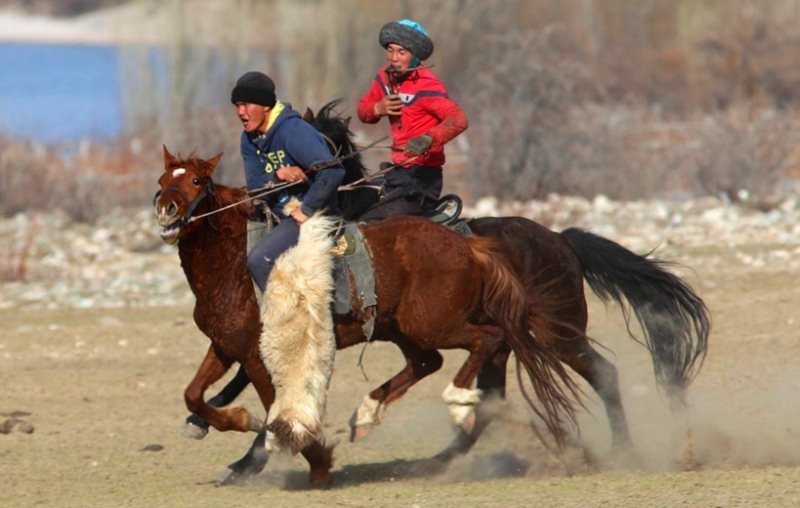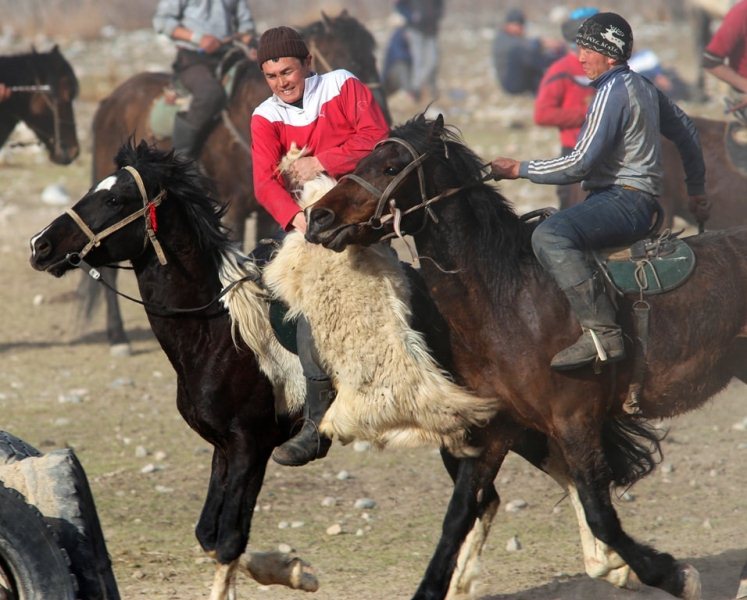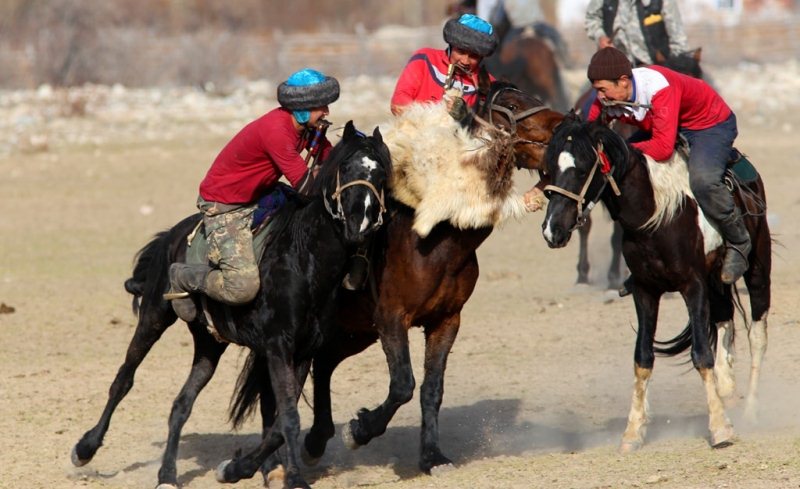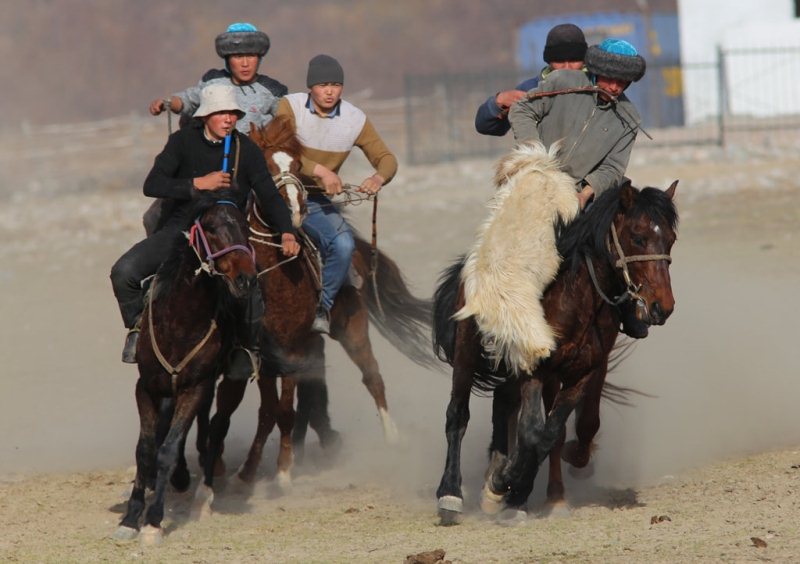 Authority:
https://ich.unesco.org
Photos
Alexander Petrov.