Kok Gumbaz Mosque.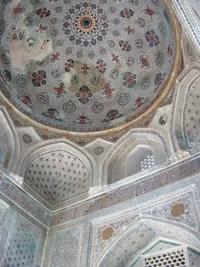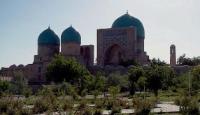 Travel services in Uzbekistan.
"Temurbek built a magnificent building in Kesh. For the meetings of his sofa, he built a huge peshtak, and on the right and left side for the meetings of the sofa of tawajibek with sofa-beds two smaller peggas. For the seat, the complainants made a small arch on one side of this structure "and in Klaviho's diary:" On another Day, on Friday, the envoys were led to inspect the large palace, which was built by order of the king. And above the door in the middle a lion was depicted against the background of the sun, and at the edges exactly the same images. It was the coat of arms of the Samarkand lord. The execution of this decor is associated with the name of the master from Azerbaijan Yusuf Tebrizi ".
Babur.
A trip from Shakhrisabz to Tashkent.
The Kok-Gumbaz mosque was built in 1435 by Ulugh Beg on behalf of and during the reign of his father, Shah Rokh. The historical inscription with their names and date of construction encircles the entrance niche of the portal. Nowadays, only the end of Shah Rokh's phrase can be discerned.
The remains of a gallery in the form of flat pilasters and traces of plaster left on the lateral facades of the principal building were reflected in the pylons of the gallery discovered during excavations.
It exists as a detached item with its back directed to the city street that runs from north to south. It is a large building whose form resembles a cube. The square hall is covered by a sphero-conical dome resting on vaulting pendentives between which are intermediate panels putting the basal parts of the dome onto sixteen pillars.
The deep niches in the walls of the square building give the mosque a cross-shaped outline. The side niches used to open into the gallery by means of wide arch passages; now they are bricked up. In the massive the brick walls, four spiral staircases are hidden in the corners, which led to the roof of the gallery.
The construction of the mosque is visually protruded by a prism of the major and small squares, and bythe massive low cylinder of the external  decorative dome. The eastern entrance is given emphasis by a large portal with an entrance arch spanning 10 m.
The architectural decoration of the Kok-Gumbaz mosque is representative of buildings of the Ulugh Beg epoch. On the external dome there remain pieces of a brick mosaic inscription framed above and below by majolica borders.
The majolica is seen in fragments of the pillars and tympana of the principal arch and wall arches, three quaternary pillars and stalactites. The external blue dome of the mosque that gave the mosque its name is completely lost.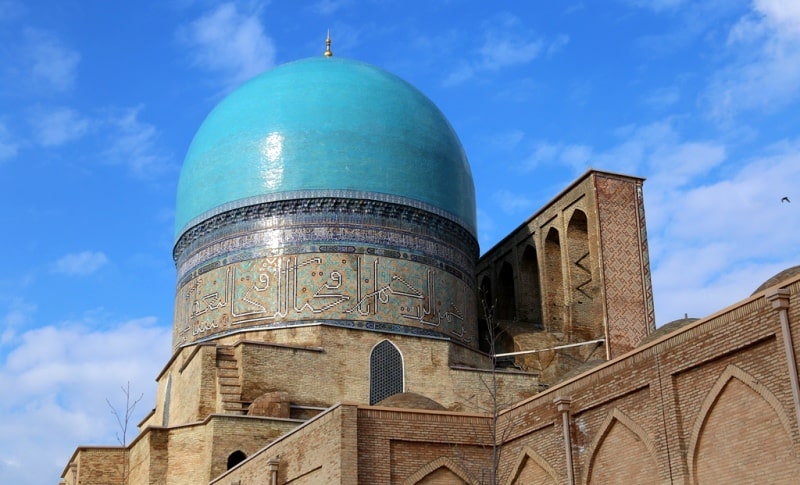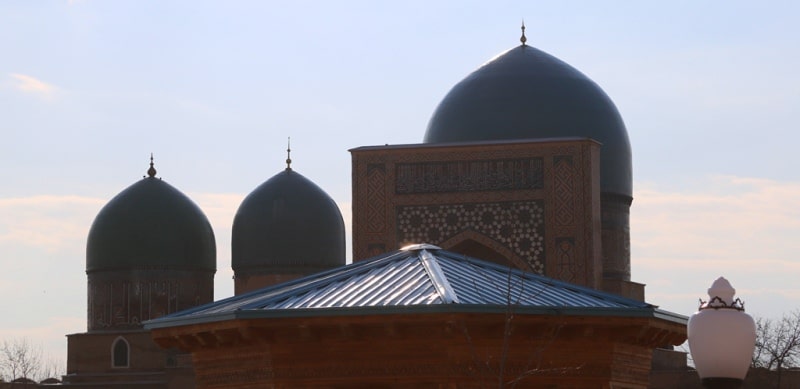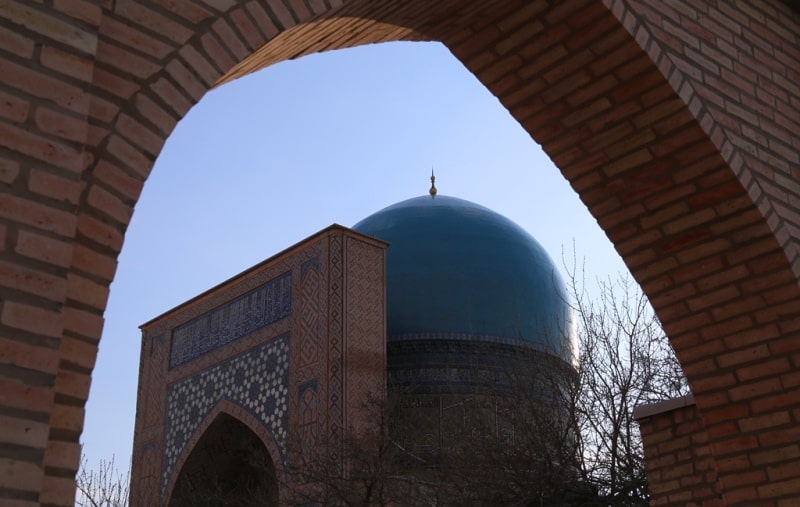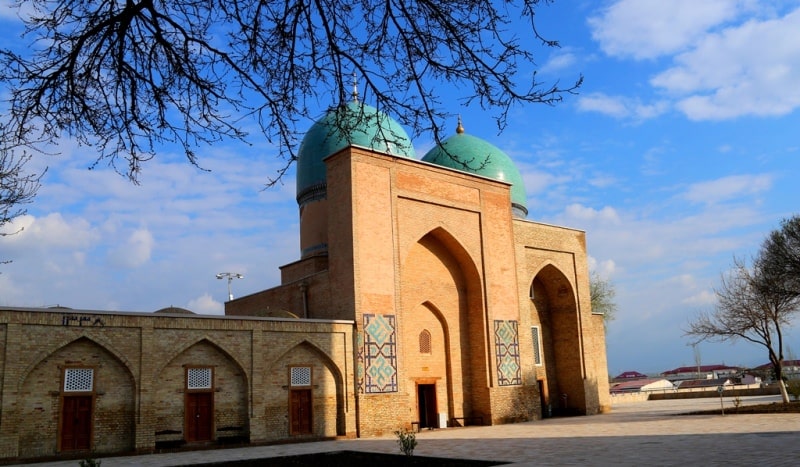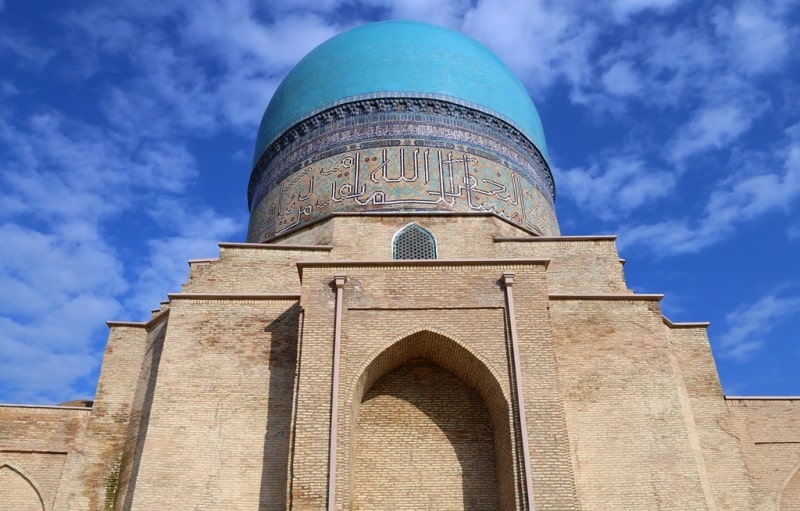 Authority:
http://www.discovery-central-asia.com
Photos
Alexander Petrov.