Koschygulov School in Nur-Sultan.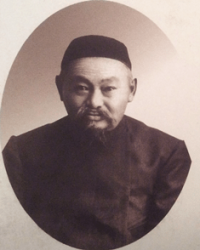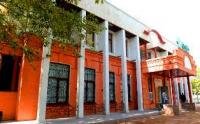 Tours of historical sights in the cities of Kazakhstan.
"The architecture of the great pyramid temples is silent mathematics"
Oswald Spengler.
Tours from the city of Nur Sultan to Aralsk.
Baimukhamed Koschygulov school was intended for Muslim youth, now the Narodnyi Bank is located here. The traditions of philanthropy and charity were observed in Akmolinsk by both Russian merchants and wealthy merchants of Kazakh nationality.
Schools, madrassas, and theaters were built with their money. In the late nineteenth and early twentieth centuries, several more public buildings appeared in the city associated with the name of Baimukhambet Koschygulov, a merchant of the 1st guild.
B. Koschygulov built a mosque and a school for Muslim youth at his own expense. The school for Muslim youth, built at the expense of the Koschygulov merchant family, was a one-story rectangular building made of baked brick, made using patterned masonry technique, characteristic of the late XIX - early XX centuries.
The monument is located in the center of the historical part of the city at the intersection of Abay and Mambetov streets. In 1986, reconstruction was carried out without taking into account the historical and cultural value of the building and a second floor was built on, which slightly changed the appearance of the building.
Currently, the building belongs to the Narodnyi Bank.
Authority:
https://direkt-15.kz/ru/pamyatniki-i-ob-ekty/pamyatniki-istorii-i-arkhitektury/shkola-b-koshchegulova-dlya-musulmanskoj-molodezhi-zdanie-narodnogo-banka
Photos
https://forum.vgd.ru/file.php?fid=267250&key=254355574