Kunchikar a mosque in Shakhrisabz.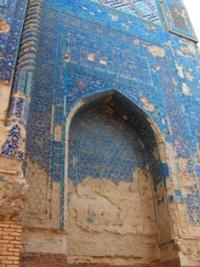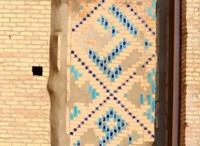 Event tourism in Uzbekistan.
"It's impossible to start a story alone: even the greatest and mighty hero can make only a tiny contribution to a story that changes the world"
J. R. Tolkien.
Religious tourism in Uzbekistan.
The building of mosque Kunchikar in Shakhrisabz is an example the quarter mosques located in the traditional inhabited environment. A single-chamber construction from the east adjoins aivans in wooden designs which have a unique painted decor.
It is constructed in XIX century. Near to monuments, through road, you will find also Amir Temura's placed in a building медресе the museum. To plunge into the world of olden time of the east here thousand people from all corners of the world go.
Except for ancient constructions the city will involve with museums, restaurants and cosy small parks.
Authority:
 «The Guidebook on tourist places of interest of the Kashkadarya province». 2011.
Photos
Alexander Petrov.