Kyzylauz pass.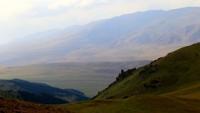 Mountain hiking Kazakhstan.
«These mountains, do not forget ...
How can you forget these mountains?
Outlines of proud peaks
On the endless azure expanses!
These mountains, you can't forget ...
It is impossible to forget these mountains -
Dark blue after the rain!
Snow white, in winter patterns!»
 Artur Garipov.
Take an excursion Kazakhstan.
The Kyzylauz pass is located at an altitude of 3007 meters above sea level in the western part of the ridge of the Sary Tau ridge in the mountains of the Northern Tien-Shan in the Kegen district of the Almaty region.
A motor road has been laid through the pass, which starts from the Zhinishke gorge and leads to the Asy plateau. From the Zhinishke River, the road goes up north-west along the southern slope to the ridge of the Sary Tau ridge.
After a ford across the Sulysay River at an altitude of 2566.7 meters above sea level, the road becomes much worse. From here, steep serpentines with large and small and numerous stones begin, a track washed out by rains.
A magnificent view of the valley of the Zhinishke river, the Taban-Karagai tract opens from the pass. From the pass you can clearly see the jaeger post in the Taban-Karagai vaalley. The Kungey Alatau mountain range with snow-capped peaks and glaciers of northern exposure stretches from southwest to east.
In the north of the mountain is the Zailiyskiy Alatau. The length of the path from the mouth of the Kindyksai River on the Zhinishka River to the Kyzylauz Pass is 24 kilometers. Descent from the pass to the north-west to the Karaarsha river, wading it to the left side, bypassing the Koktobe mountains, at an altitude of 2357.8 meters above sea level and again moving to the left side of the Asy river.
From here the ascent to the Asy pass with a height of 2510 meters above sea level, from which a grader was laid to the Asy-Turgen observatory and the Turgen gorge. The length of the path from the Kyzylau pass to the Asy-Turgen observatory is 21 kilometers.
Geographic coordinates of the Kyzylauz pass: N43 ° 12'15.71 "E78 ° 04'53.72"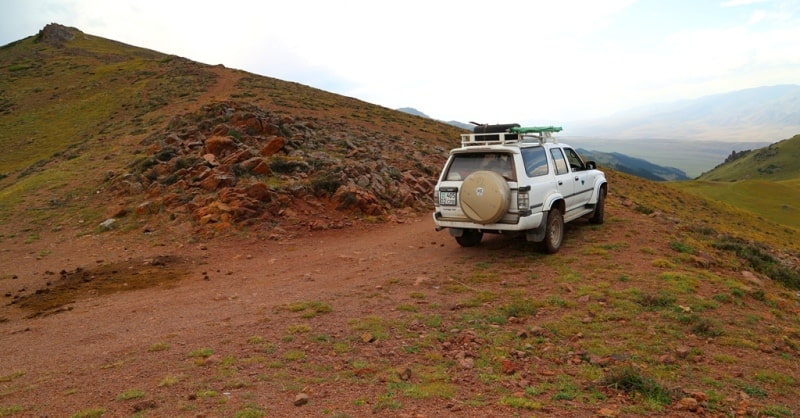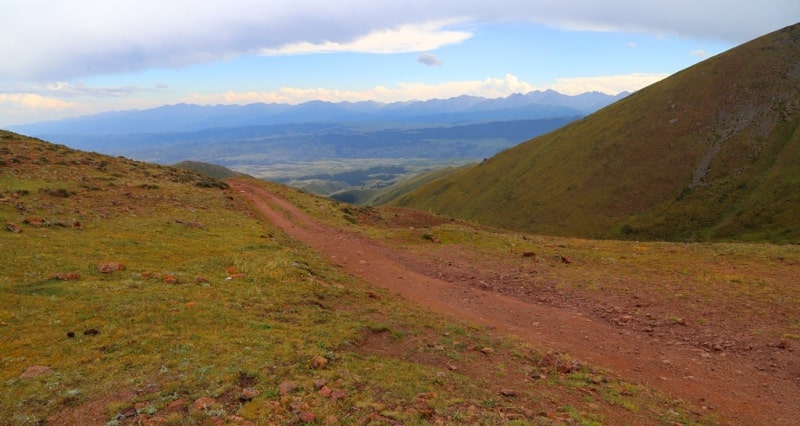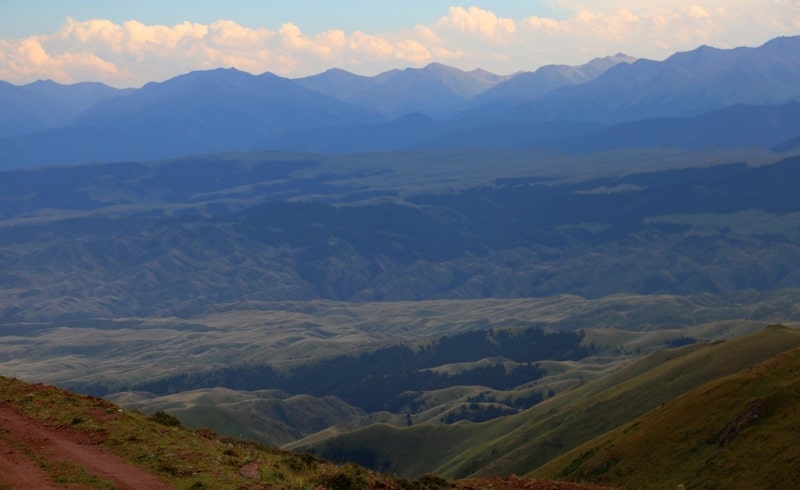 Authority and photos by
Alexander Petrov.