Lake Alaaygyr. Bayankol gorge.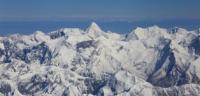 Tours to Bayankol gorge.
"Don't judge your fate -
Many times the road will rush
Unshed rains
Lurking avalanches."
Yuri Vizbor. 1963.
Lakes in mountains of Central Tien-Shan.
The moraine lake Alaaygyr is located at an altitude of 3681 meters above sea level, located in the upper reaches of the Alaaygyr gorge, on the western slope of the Meridional ridge, in the Narynkol district of the Almaty region.
The perimeter of the lake is 1348 meters. The area is 73015 meters above sea level. The length of the lake is 578 meters, the greatest width in the northern part of the lake is 284 meters.630 meters south-west of the lake is the Alaaygyr pass 3870 meters above sea level.
170 meters to the south is the ridge of the Meridional Range, along which the state border between the Republic of China and the Republic of Kazakhstan passes. There is another lake in the southwestern part of the lake, 65 meters to the west.
The height of this lake is 3712 meters above sea level, the length is 142 meters and the width is 103 meters. The next small moraine lake is located 407 meters to the north-east at an altitude of 3788 meters above sea level.
The sources of the Narynkol River are located 2.4 kilometers to the northeast. The outlines of Lake Alaaygyr are very similar to a woman's profile, in which the head, hair, neck, chin are clearly visible, and the floating ice floe is makeup.
Geographic coordinates of Lake Alaaigyr: N42 ° 28'57.36 "E80 ° 12'56.20"
Authority and photos by
Alexander Petrov.