Lake of Kol-Kogur.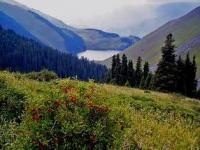 Visiting of lakes in mountains Kungei-Ala-Too.
"It is untrue that equality is a law of nature. Nature has no equality; its sovereign law is subordination and dependence" 
Luc de Clapiers de Vauvenargues.
Kungei-Ala-Too tours.
The lake Kel-Kogur is on northern slope of ridge Kungei Ala-Too, belongs to river basin Chong-Kemin. The river Kel-Kogur follows from lake and is left inflow Chong-Kemin. The lake is located in a picturesque wood zone.
On the right party of the river Chong-Kemin there is a small house of huntsman Chong-Kemin of national park, here through the river will pull a cable to which the pendant ferry on which it is possible to get over on opposite coast of the river fastens.
We were forwarded on opposite coast in 1982 when went to a hike on lake Issyk Kul from gorge Uzun-Kargaly. From this ferry the way to lake Kel-Kogur, up to which about six kilometers begins.
The lake is extended from the north on the south, from the north there is a natural dam which, was formed, as a result of a mountain collapse.
The western coast of lake is covered by a fir forest, east coast - grassy.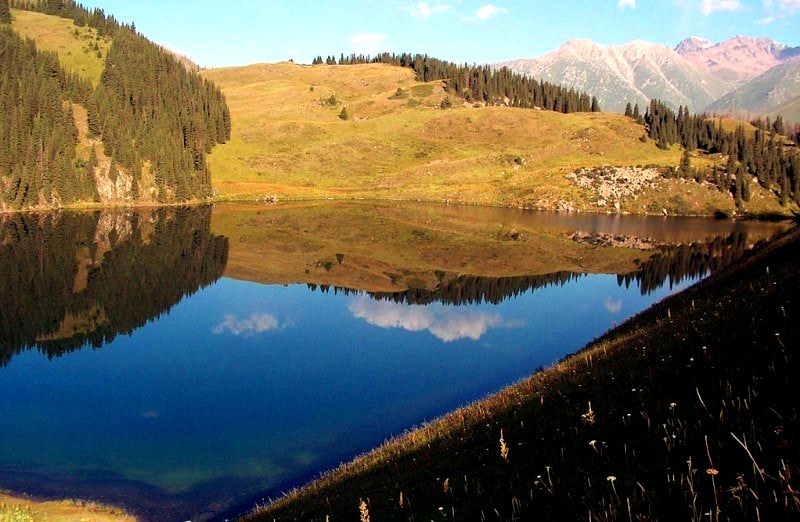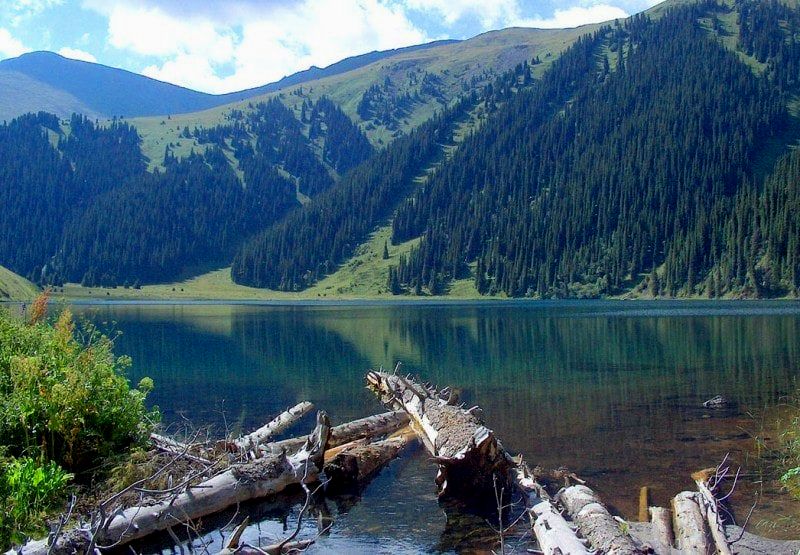 Authority:
Alexander Petrov.
Photos by
Sergei Mikhalkov.