Listvyaga ridge. Kazakh Altai.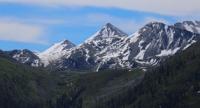 Mountain ranges of Kazakhstan Altai.
"A person has enough objective reasons necessary for the desire to preserve wildlife. But, ultimately, he can save nature only with his love for her. Since a person in this world cannot live without beauty, if only he loves and appreciates the environment a little, nature will be able to get rid of the danger that threatens her "
Jean Dorst.
Almaty tours and adventures.
Listvyaga (Kaz. Kyzylgaragay zhotasy) is a mountain range in the south-west of Altai, on the watershed of the rivers of the Bukhtarma and Katun basins. Located in the East Kazakhstan region of Kazakhstan. The ridge from the Kazakh "kyzylkaragai zhotasy" is named for mountains with red pines, presumably due to continuous larch forests with reddish bark.
The mountain range is located on the watershed of Bukhtarma and Katun. The ridge is relatively small, its length is up to 120 kilometers, not high, the peak with a maximum height of Bystrukhinsky Spire is 2577 meters.
The length of the ridge is about 120 kilometers. In the eastern part, the ridge has the character of a strongly dissected plateau. It is composed of sandstones and effusive rocks. The slopes are covered with birch-aspen and larch forests.
At altitudes of more than 2000 meters above sea level, subalpine and alpine meadows prevail. The Listvyaga ridge is composed of overflowing volcanic and soft sand-containing sediments; in the eastern part, the mountain system forms a dissected plateau.
The northern slopes of Listvyagi are located on the territory of the Katunsky reserve of the Altai Mountains, the southern ones in the Katon-Karagai National Park of Kazakhstan. The species diversity of birch-aspen light and larch forests and alpine mixed meadows on the highlands is carefully protected.
Listvyaga ridge - the ridge is relatively low, there is no "squirrel" of eternal snows - it doesn't have a sparkling variety of glaciers, mountain lakes, formidable peaks and all that alpine beauty that amazes and captivates you in the higher ranges.
The stern appeal of massive loaches raising their rocky backs above the shaggy taiga, mountains crowding under the loafs like sea waves reward you for your boring existence in the wide marshy river valleys.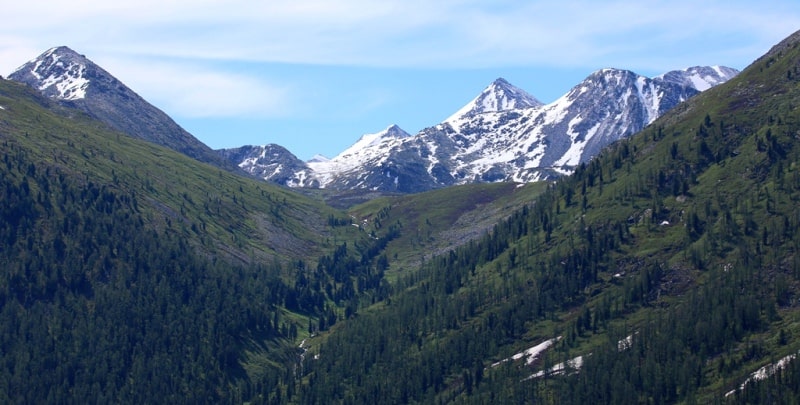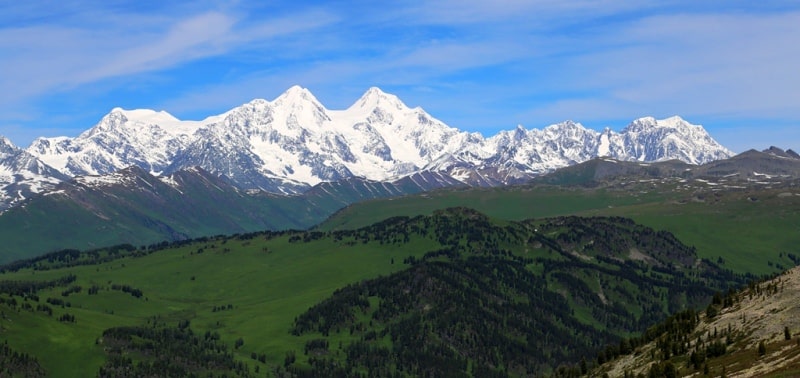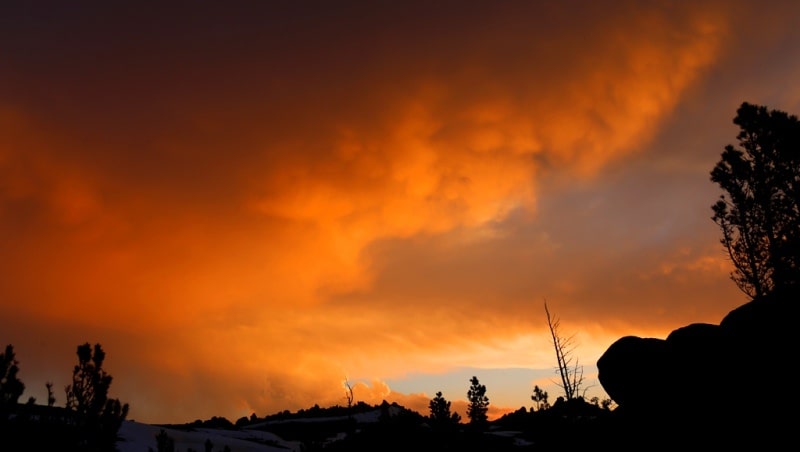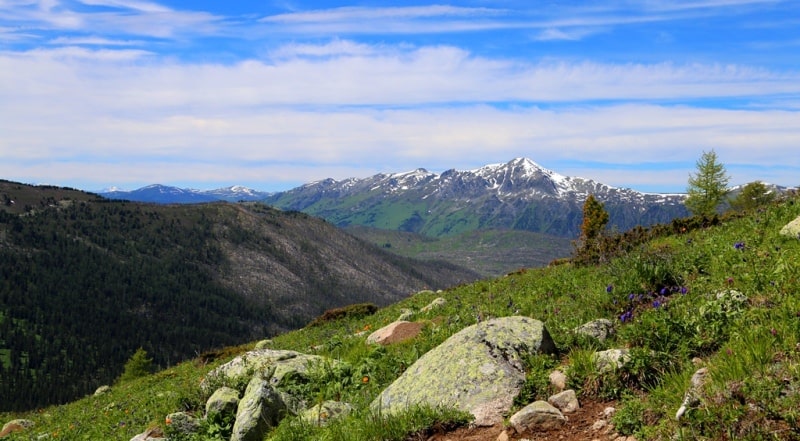 Authority:
"Altai of Kazakhstan", compiled by A.L. Kobozev, Alma-Ata, Kaynar, 1986. Ivan Efremov "Lake of mountain spirits.
Photos
Alexander Petrov.