Mamed Halfe Mausoleum.
Travel from Turkestan region to Kyzylorda.
"The universe contains many planets which make it what it is – a unified system. In addition, our bodies contain many organs, and each part is congruent to a planet in our solar system. The universe we see out our eyes is a mirror of what is within us. This is what God meant by making man in his image. We are all made as a reflection of God and that reflection of him is within us. Furthermore, not only are all religions connected to the same Truth, or Cosmic Heart, but this concept is also mirrored in the pantheons of ancient religions, where each of the many gods simply represented one set of characteristics of the ONE. And in all cases, these many gods symbolized the planets, therefore mimicking the different parts of the universe and the ONE God's many mirrors (He Who is All). The structure behind all polytheistic religions of the past and present is one and the same. They are all built on the same foundation as Nature" 
Suzy Kassem.
A trip from Shymkent to the Aral Sea.
The mausoleum of Mamed Khalfe is located in the administrative center of the Sozak rural district in the village of Sozak in the Sozak district of the Turkestan region, 95 meters north of the Sozak ancient settlement.
Mamet Halfe mausoleum dates back to the XVIIIth - XIXth centuries located on the territory of the ancient town of Sozak in the village of Sozak in the Sozak district of the Turkestan region. On the right side of the mausoleum there is a small room, the roof of which is made of logs and unedged boards.
The entrance to the mausoleum is a metal door tightly closed. The mausoleum has a square room on which lies a conical dome, the mausoleum is made of mud brick, the walls are whitewashed with lime.
Geographic coordinates of the mausoleum of Mammad Khalfe: N44 ° 08'23.76 "E68 ° 28'06.23"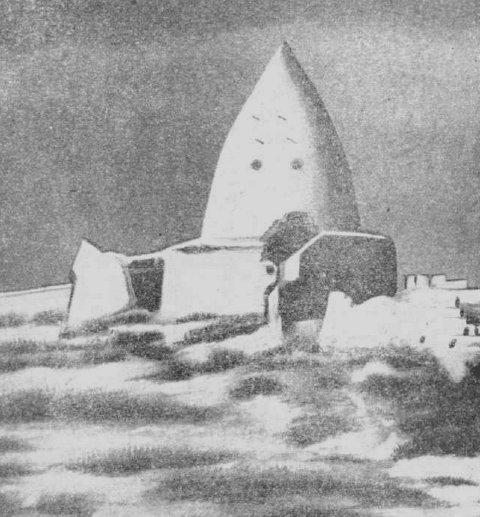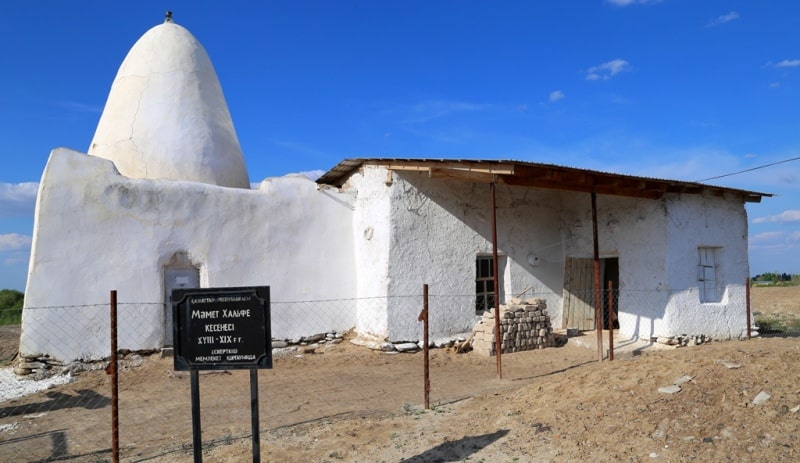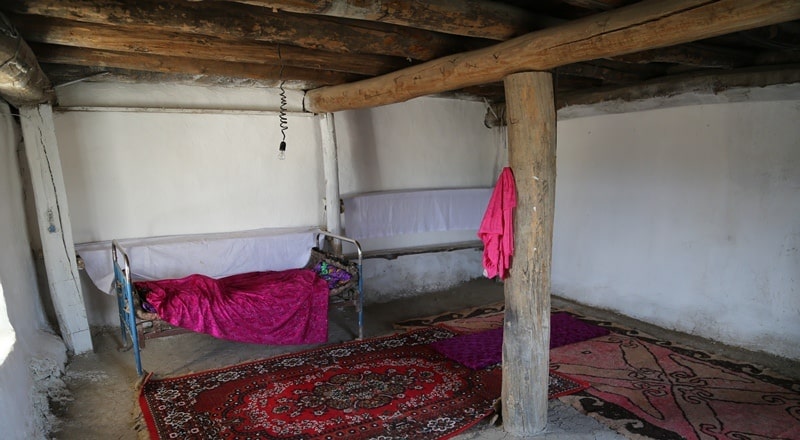 Authority and photos:
Alexander Petrov.