Mausoleum of Abdel Aziz Bab.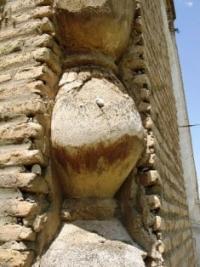 Architectural monuments of Sairam.
"Language is the key to the heart of people" 
Ahmed Deedat.
Monuments to the saints in Sairam.
The mausoleum of Abdel Aziz Bab dates from the middle of the XIX century. Located in the village of Sairam, Sairam district of Turkestan region. In the center of the old cemetery, formed in the northern part of the village of Sairam, among residential buildings, near one of the main streets.
The mausoleum stands on the site of an extant religious building (around the XVI - XVII centuries). It is a type of traditional portal-domed building that developed in cult medieval architecture on the territory of South Kazakhstan.
Built of square baked bricks. Two late, different rooms, also covered by domes, were added to the main volume. The central main part is crowned with a dome and is distinguished by a powerful pest hack with a lancet deep arched niche in a U-shaped frame.
In the decorative decoration of the portal, the texture of the front masonry was used, supplemented by plaster details - angular figured half-columns, twisted stucco plait. In the interior, 3 square in the hall plan are interconnected by wide openings, in the central hall, opposite the entrance, there is a mihrab.
The floors are brick, on a sand pillow. In the modern form, the domes of the mausoleum are covered with tin.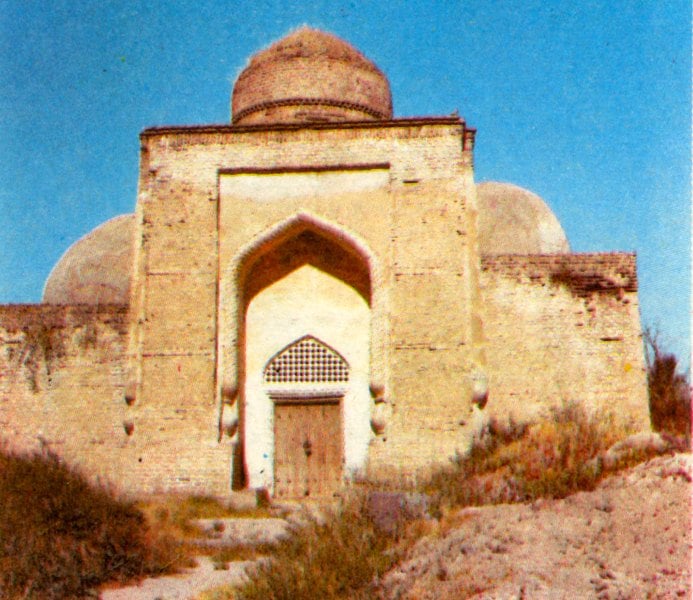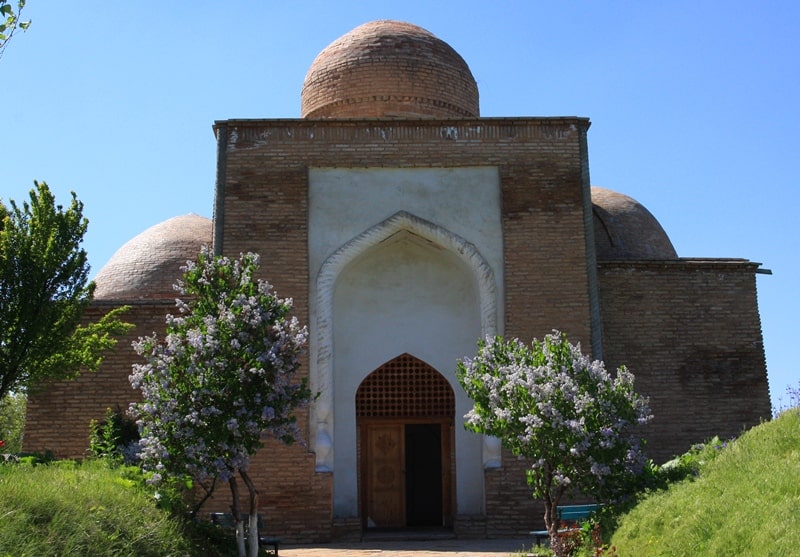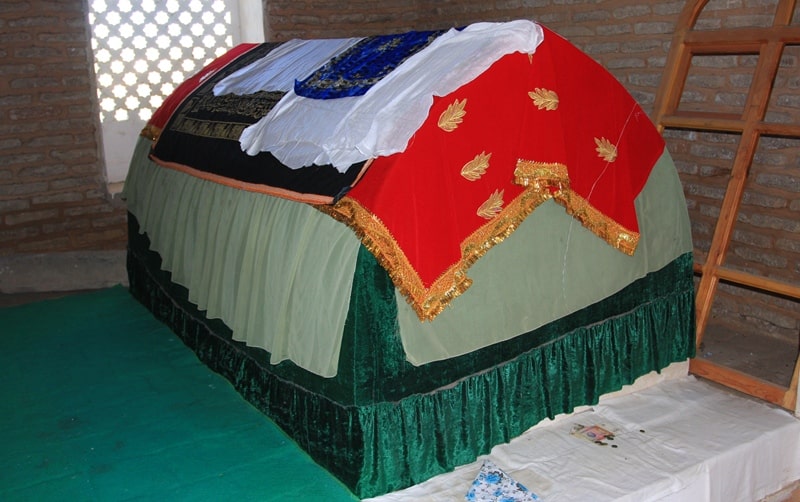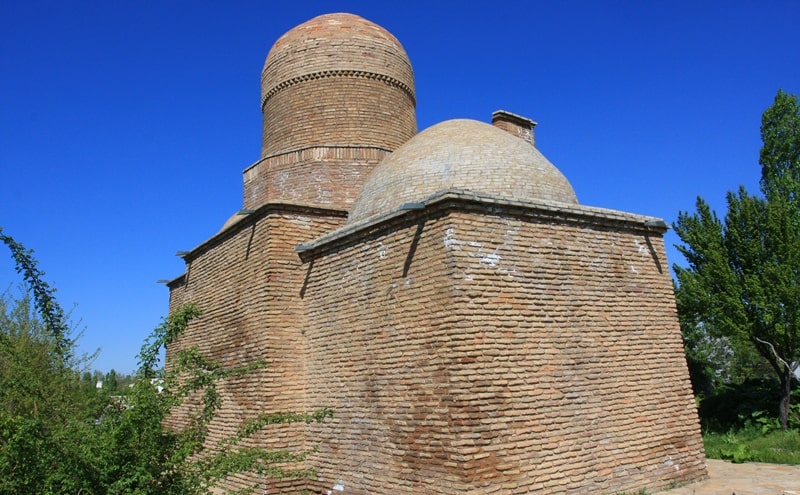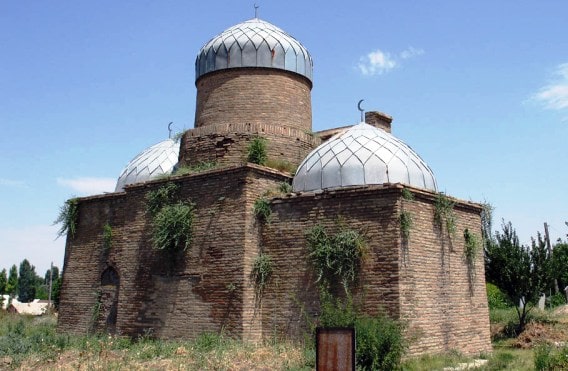 Authority:
D. A. Taleev. "Code of monuments of the South Kazakhstan region." Architectural and archaeological heritage of the South Kazakhstan region. In the framework of the regional program "Cultural Heritage". http://www.farsah.kz
Photos
Alexander Petrov.