Mausoleums Tower Burana.

Tours & Travels Kyrgyzstan.
"If diversity is a source of wonder, its opposite - the ubiquitous condensation to some blandly amorphous and singulary generic modern culture that takes for granted an impoverished environment - is a source of dismay. There is, indeed, a fire burning over the earth, taking with it plants and animals, cultures, languages, ancient skills and visionary wisdom. Quelling this flame, and re-inventing the poetry of diversity is perhaps the most importent challenge of our times" 
Wade Davis.
Photo tours monuments in Kyrgyzstan.
In the X-XII centuries near a minaret of the Burana there was a necropolis. It consisted of mausoleums from which only the bases remained. Mausoleums intended for burials of governors of the city. The first mausoleums at a minaret of Burana had tower designs with tent and dome overlapping.
Diameter of the basis makes it 10,95 - 11,2 meters at a thickness of walls of 1,55 - 1,7 meters. It is possible to assume the arch aperture allocated in a decorative frame from type-setting bricks and a terracotta at height not less, than 1,8 meters from foundation of the mausoleum.
The interior of the mausoleum was decorated by a list and a carving on the ganch painted in orange red tone. Under floors of the mausoleum four burials on the wooden stretcher made on a Muslim ceremony in brick crypts are opened.
One of graves was cenotaph. Over a floor, in ruins of the mausoleum it is dug out three tens burials, including burial of skulls. Two other mausoleums located along a northern facade of a fortification show type of the portal of a cylindrical tomb with tent conic overlapping of volume on a high pedestal.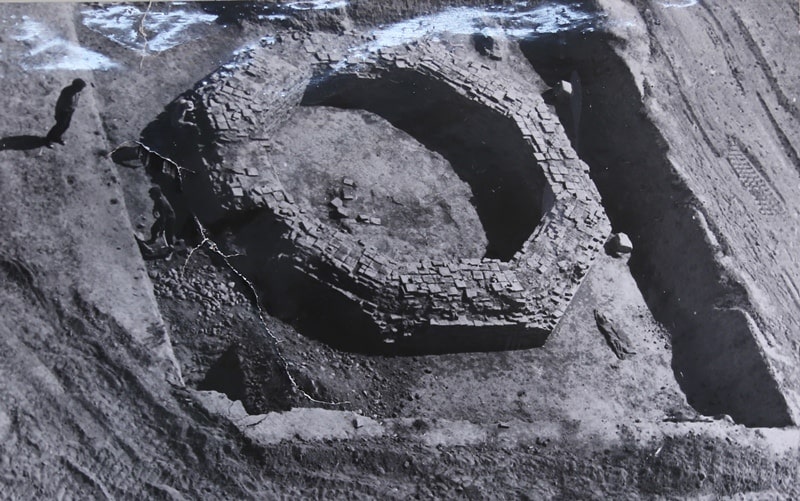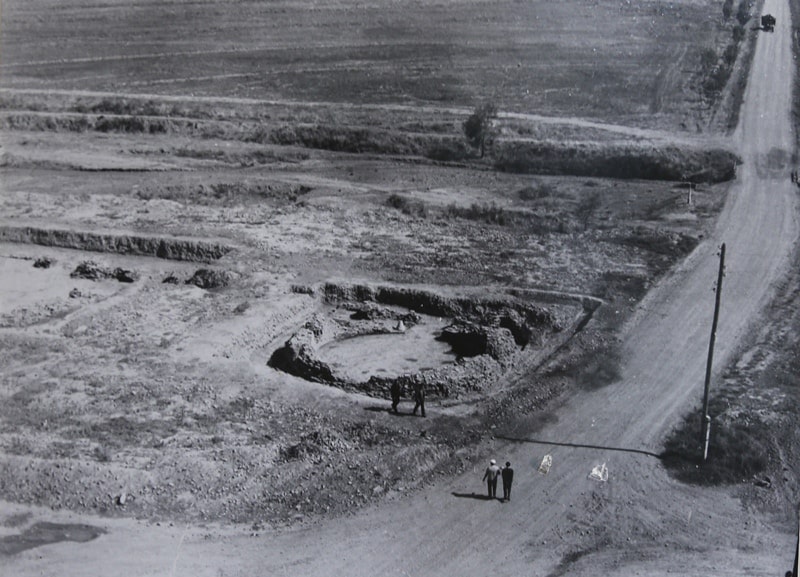 Authority:
Goryacheva V. D. "Cult and memorial monuments".
Color photos
Alexander Petrov.