Minarets of Sher-dor madrasah.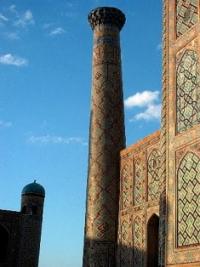 Guide on architectural monuments of Samarkand.
"The tavern does not rise minarets ..."
Omar Khayyam.
Minarets of Samarkand.
On the frontal part of the madrasah there are two minarets of classical forms. From the back side of the building, only fragments of minarets are preserved.
Inscriptions on minarets on the portal side read ...
1
لبـقـَاءُ لَلـَّهِ
"Allah is everlasting."
2
لله و الحي القيوم
"Praise be to Allah, he is eternal."
3
لحَمْدُ لِلـَّهِ
الدُّنـْيَا سَاعَةٌ فـَجْعَلـْهَا طـَاعَةً. صَدَقَ رَسُولُ اللهِ.
Kufi: "Praise be to Allah.
Life is just a moment, spend it in prayers. Correctly said the prophet. "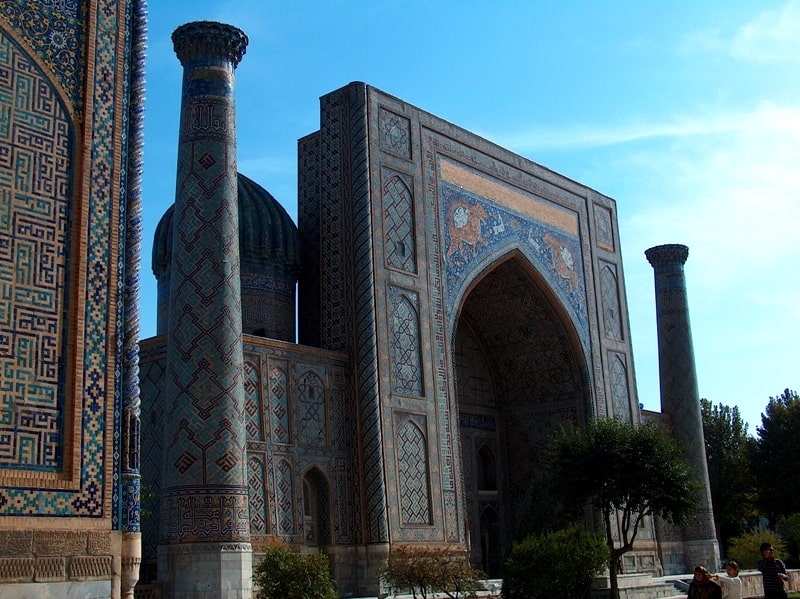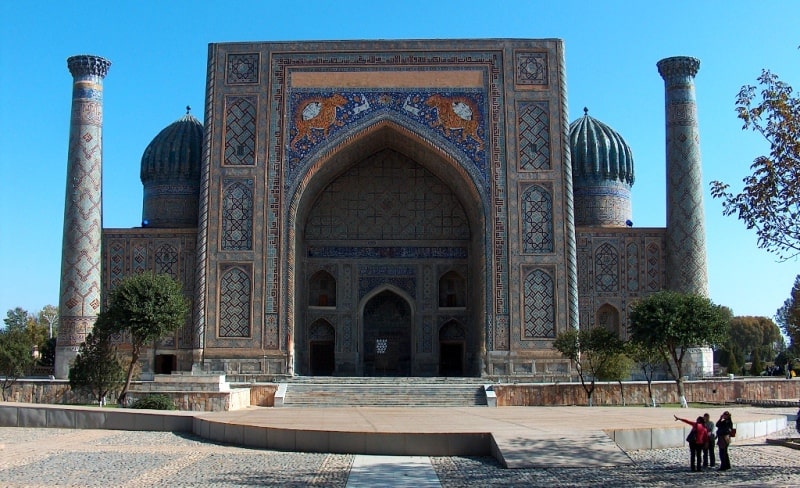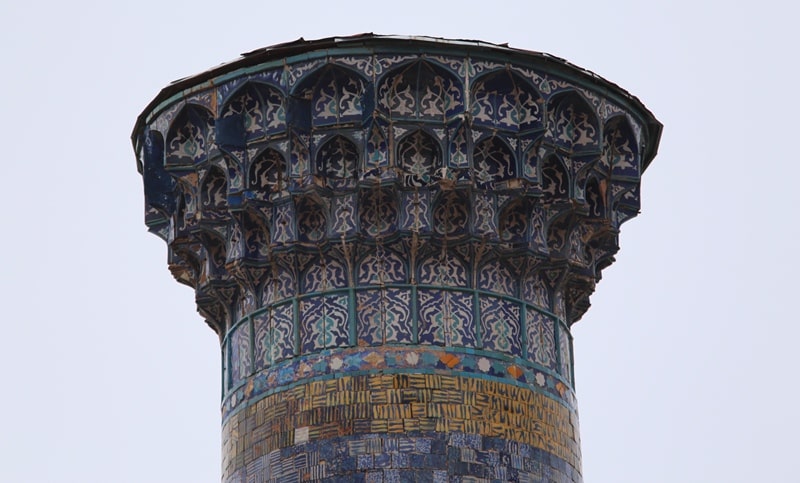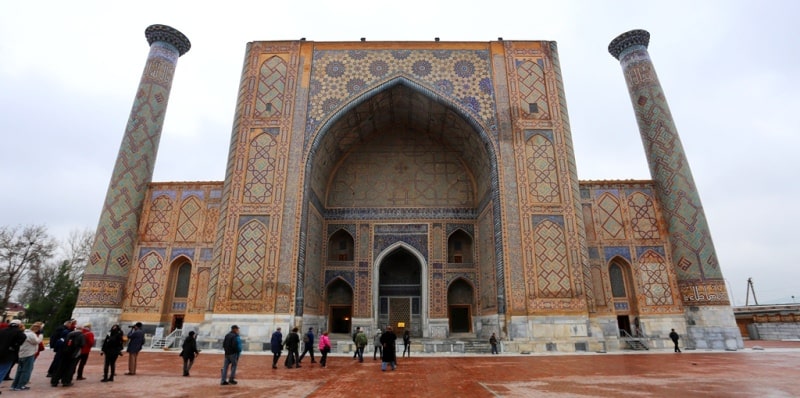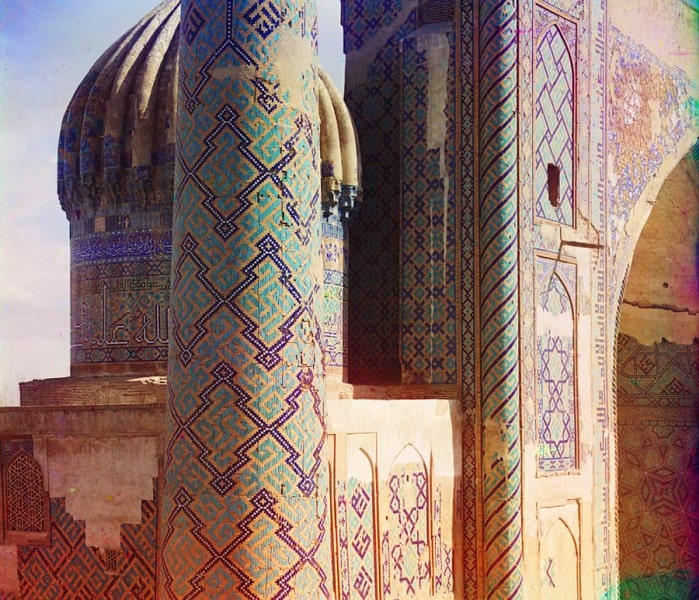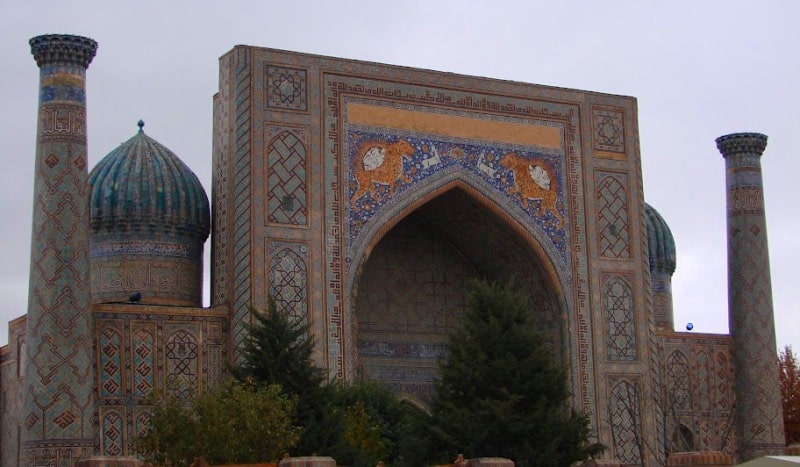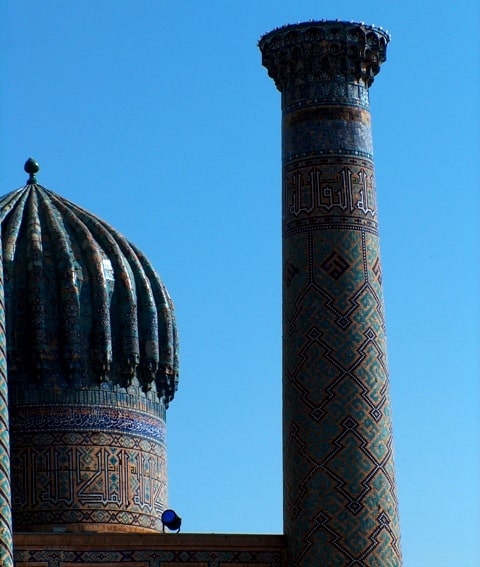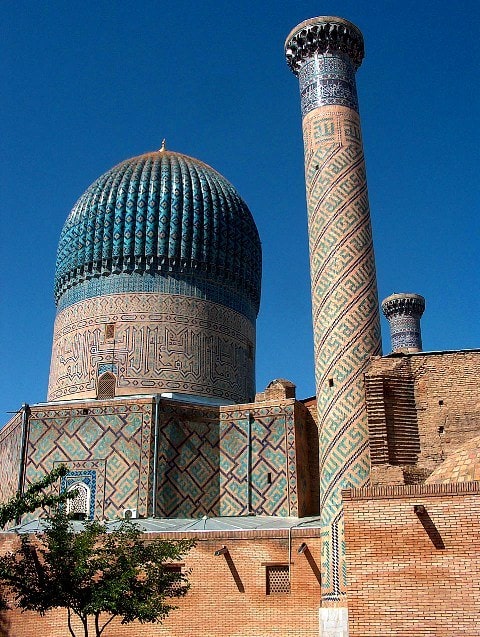 Enlightener:
Bekhruz Marufi, Rinat Abdulmanov. http://registon.uz
Photos by
Alexander Petrov.