Monument of soldiers-internationalists in Almaty.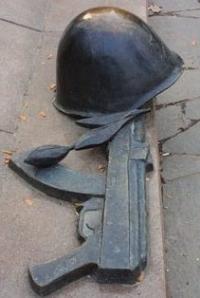 Tours and excursions in Almaty.
"Immortality bestows glory
And striving for good deeds,
But flattery is in the mouth of her poison,
That valor in the seeds will die"
Vasily Kapnist.
Individual tours in Almaty.
The monument to soldiers-internationalists is located in the eastern side of the park of the 28 Panfilov guards, at the intersection with Zenkov Street. Monument of art. Authors of the monument: sculptor K. Satybaldin, architects T. Eraliev and V. Sidorov.
The monument was erected in 2003 to soldiers-internationalists who died in the performance of military duty in military operations in other countries. The opening was timed to the 14th anniversary of the withdrawal of Soviet troops from Afghanistan.
The names and surnames of 69 Almaty residents who did not return from this war are carved here. In total, more than 22,000 Kazakhstanis participated in the hostilities in this country.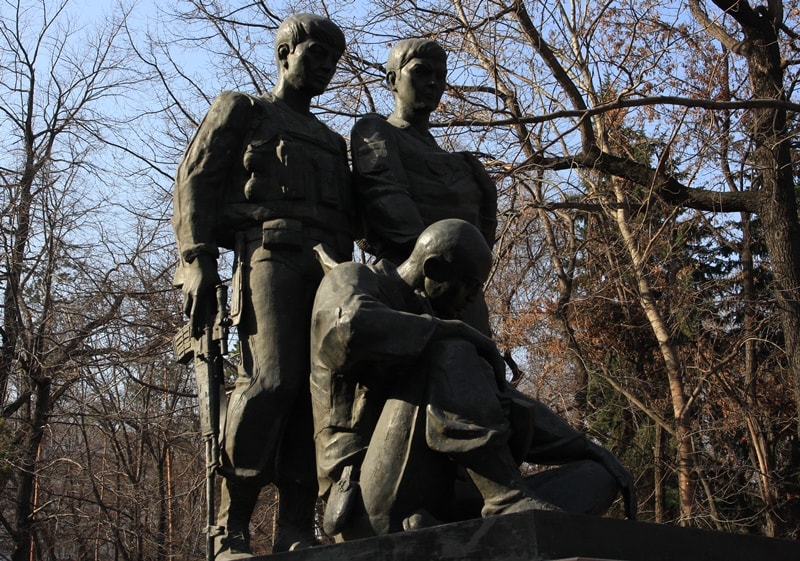 Literature:
Matveeva L.A. Monument to the "Warriors of Kazakhstan."
In the book: Monuments of history and culture of Almaty. The catalog of documents of the Office of Archives and Documentation and the Central Administration of the City of Almaty.-Almaty, Oner Publishing House, 2003, p. 183
Authority:
Vladimir Proskurin (Berlin).