Monument of unity and solidarity in Ulytau.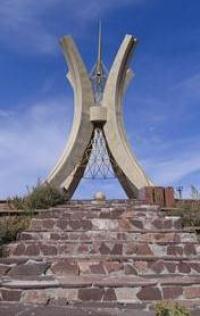 Tourist trips to Ulytau.
"Who knows that the first law of history is to be afraid of any lie, and then not be afraid of any truth?"
Marcus Tullius Cicerо.
Traveling around Ulytau.
The monument to the unity and cohesion of the people of Kazakhstan is located in the eastern part of the Aiyrtau mountains, in the western side of the Zhezdy-Ulytau highway, 10 kilometers southeast of the Ulytau village in the Ulytau district of the Karaganda region.
The monument of unity and solidarity of the people of Kazakhstan, is a symbol of the desire of the Kazakh people for unity and independence. The great Ulytau mountains known throughout the country are located in the geographical center of the Republic of Kazakhstan, which gives them special significance.
The greatness of these ancient and mysterious mountains lies in the significance of local events for the national history of the Republic of Kazakhstan. Here the khans were raised on a white nightmare and the rates of the Kazakh rulers were concentrated.
It is here that the ancient mausoleums of Zhoshi-Khan and Alasha Khan, ancient settlements, cave cave paintings, places of worship, which are associated with many fascinating stories and legends, are located.
Khan of the Golden Horde Tokhtamysh, as well as the famous commander Emir Edyge, is buried here.
A special atmosphere reigns here, due to which the Ulytau region is considered the center of the Kazakh land. The monument of unity and solidarity of the Kazakh people on the slope of Mount Aiyrtau was erected in 1992.
Local authorities and residents of the nearest settlements attended the opening ceremony. The monument stands on a high pass, which was manually poured near the memorial stone of Aiyrtau.
This sculptural composition represents the four cardinal points.
At the very top, at an altitude of 30 meters, the sun-shanyrak you can see four figures of argymaks (horses). The entire area around the monument is decorated with stone sculptures of balbals.
Geographic coordinates of the monument "Unity and cohesion of Kazakhstan" in the Ulytau mountains: N48 ° 34'56.94 "E67 ° 05'22.41"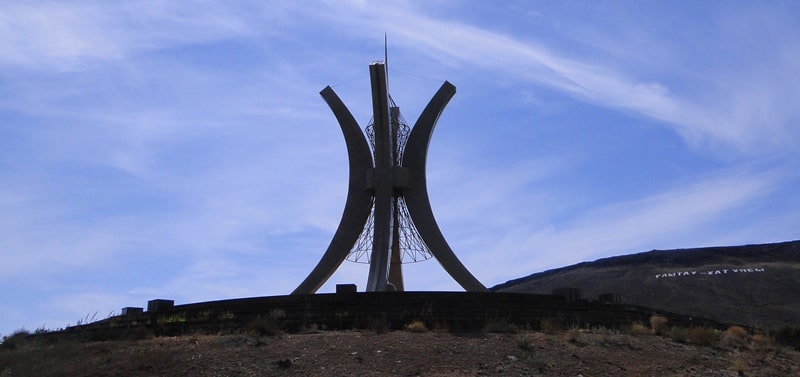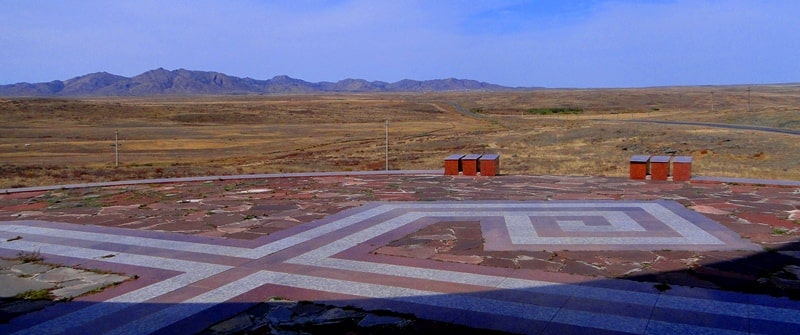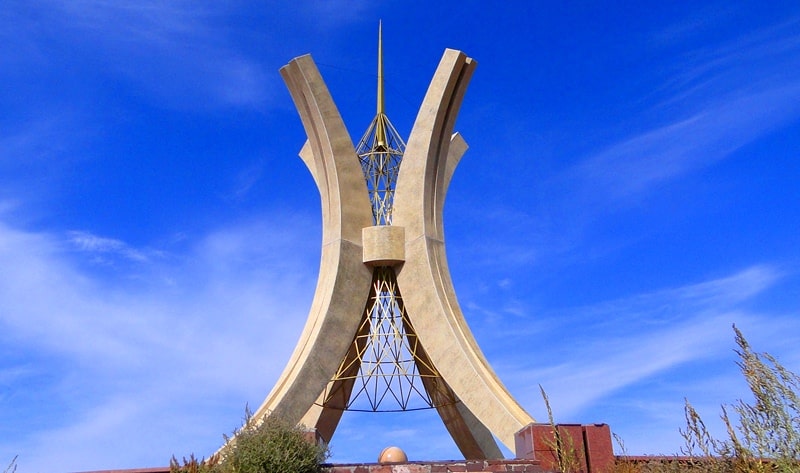 Authority:
"Archaeological map of Kazakhstan." Alma-Ata, 1960. No. 937, table III, 16.21. Akishev K.A. "Antiquities of Northern Kazakhstan." "Proceedings of the Institute of History, Archeology and Ethnography" T.7. Archeology. Alma-Ata, 1959. p. 9, fig. 4-5, tab. I. Margulan A.Kh. "The remains of settled settlements in Central Kazakhstan." "Medieval hillforts and settlements." Zhezkazgan, 1996.111 s. www. tengrifund.ru
Photos
Alexander Petrov.