Mosque-madrasah of Karakozha.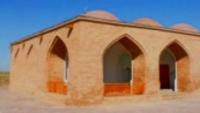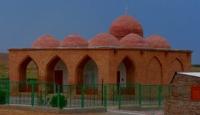 Travel & Tours in Kazakhstan.
"At thirteen he tamed in himself all the earthly attractions,
 One hundred thousand troubles, catching, I took upon myself.
Arrogance from myself I, dropping, trampled.
At fourteen to the grave, I dust with tenderness pricked"
Hikmets of Khoja Ahmed Yassawi.
Schedule tours Kazakhstan.
Karakozha Mosque-Madrasah is an interesting architectural monument of Kazakhstan located in the village of Seilbek, Talas district, Zhambyl region. The monument was first examined in 1945 by ERUD under the direction of G.I. Patsevich.
Then, in 1949, an expedition of the Zhambyl Regional Museum, headed by L.M. Rempel. Mosque Kara-Khoja dates from the beginning of the twentieth century. A multi-domed square structure consisting of a prayer hall and aivan, built of burnt bricks.
The uniqueness of this monument is that the arch-domed composition of the mosque includes nine isometric domes. Mosque Kara-Khoja dates from the beginning of the twentieth century. The history of the erection of the mosque, the old-timers of the village Seilbek associated with the name of the head of the local spiritual estate Kara-Khoja, so it is named after him.
The mosque in the plan has a square shape with dimensions of 16.9 x 16.26 m. Oriented to the cardinal points. A mosque of red burnt bricks is folded 27 x 13 x 5 cm, 25 x 14 x 6 cm, 26 x 12 x 6 cm, 25 x 25 x 4 cm. In clay mortar, the seams are covered with ganch.
The multi-domed square volume plan, consisting of a prayer hall and aivan, is built of burnt bricks. At the end of the 80s of the XX century. partially collapsed domes, walls with a parapet, numerous cracks formed. Restoration work carried out in 1985 - 1989 was not completed.
The mosque has been completely restored thanks to the State program "Cultural Heritage" and again attracts numerous visitors from all over Kazakhstan.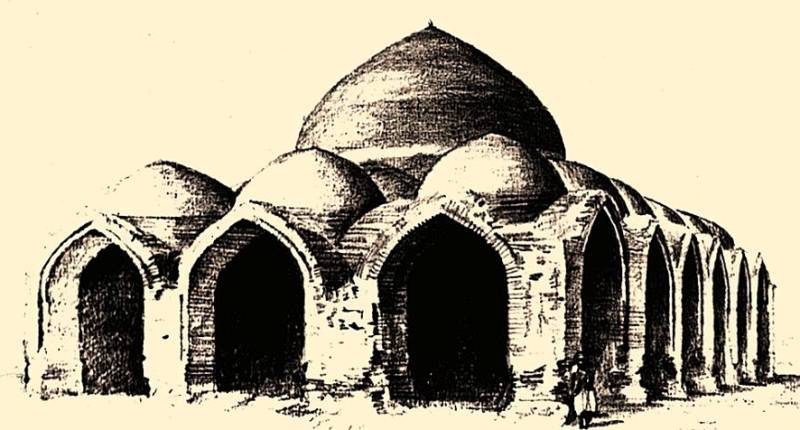 Authority:
"Guide to Taraz and the Zhambyl region." The publication of the Department of Tourism and Sports of the Zhambyl region.