Museum of Berkutchi Isabekovs.
Berkutchi in Kazakhstan.
"Early in the morning, a little dawn, the berkutchi goes to the mountains.
On the shoulder of his wide golden eagle stands an obedient one
A faithful friend and a reliable horse - what else do you need on a campaign
To the fox, to the red beast, to its stone holes!"
Anuar Zholymbetov.
Berkutchi Museum in village Nura.
The Isabekov family's berkutchi museum is located in the village of Nura, 141 kilometers east of Almaty, 70 meters north of the Shelek-Chundzha highway in the Enbekshikazakh district of the Almaty region. At the end of the eastern part of the village of Nura (the former village of Syugatinsky), next to the road, there is the Berkutchi museum "Zhety Kazan" and a small farm of the Isabekov family.
More than 10 golden eagles, Tazy dogs are supported by the family. The owner of a large farm and museum is Dinara Isabekova. This is the only berkutchi museum in Kazakhstan. The Isabekov family offers small services for visitors and tourists, for a small fee you can take a picture with a golden eagle, look in the enclosures of hunting dogs - tazy, visit a museum, see a demonstration hunt with a golden eagle in the vicinity of the village.
Geographic coordinates of Berkutchi museum of Isabekov family: N43 ° 33'05.88 "E78 ° 28'54.38"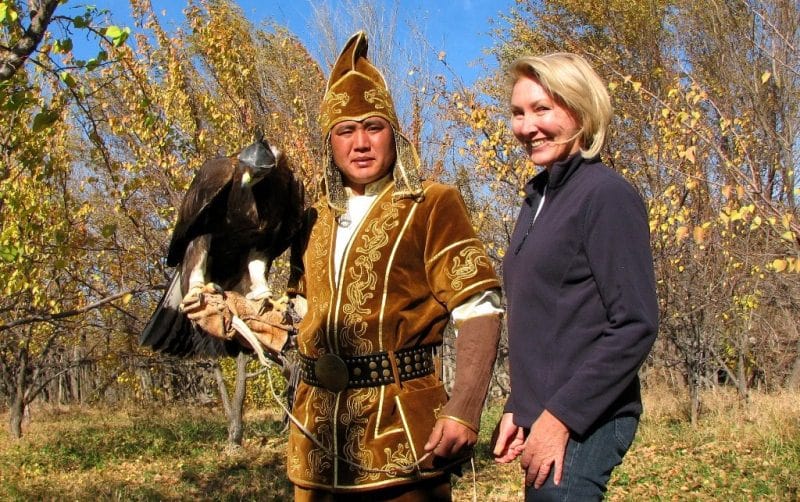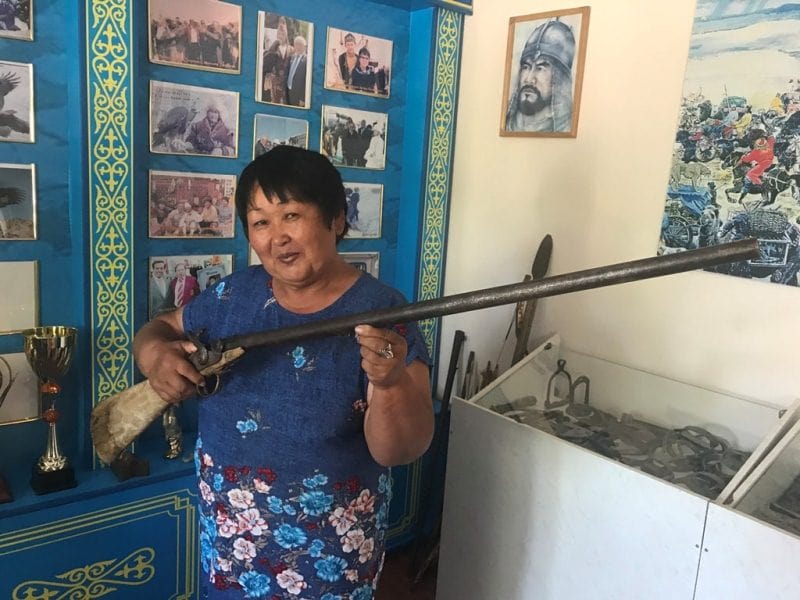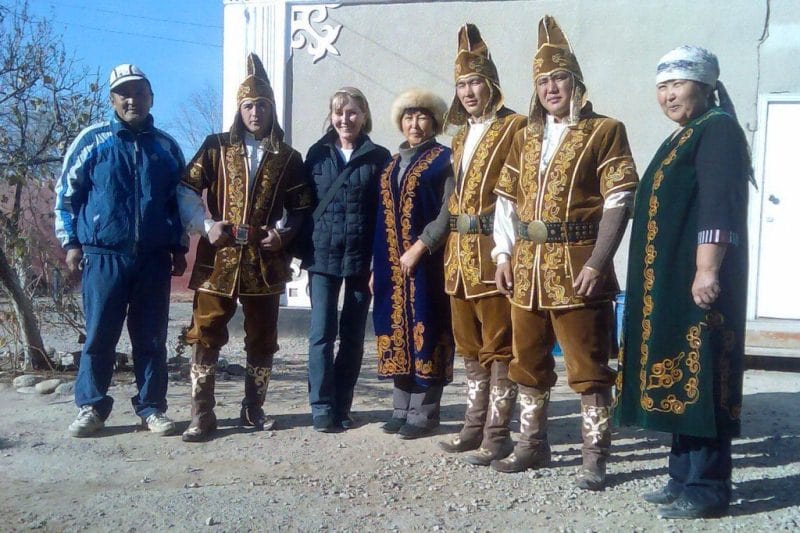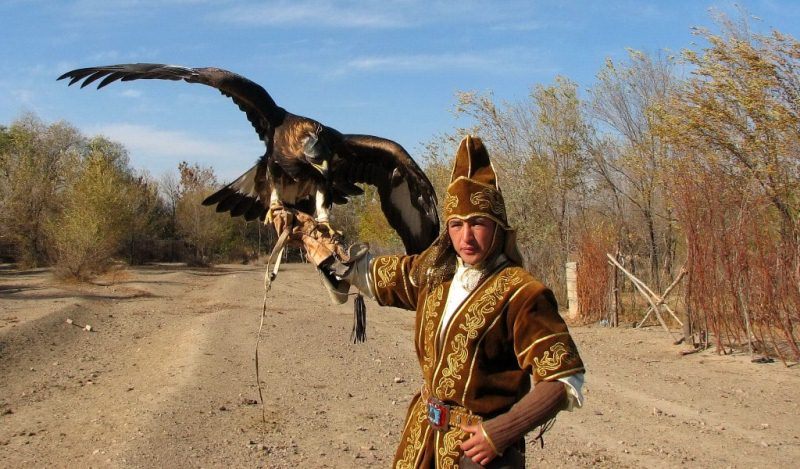 Authority
Alexander Petrov.
Photos by
Rinat Bektenyarov and Alexander Petrov.