A photograph of the Tillya-Kari madrasah in the Turkestan album.
Excursion tours to Registan Square.
"According to the legend, when Samarkand was founded, a leopard descended from the Zeravshan Mountains. He wandered around the walls, approved the building, and retired to the mountains.
Samarkands are proud and capricious, do not tolerate lies and do not seek wealth, their soul lies only in glory and honor. Wise men say that this land of Samarkand has such an effect, and Samarkand people, in whatever country they appear, are different from other people. Their soul is open to the beautiful, among them there are many great masters in creating miracles that adorn the world "
Abu-Sand Abdu-Rahman Ibn Muhammad Idris.
Walk on Registan Square.
On this page will be presented photos of Tilla-Kari madrasah on Registan Square in Samarkand from the Turkestan album, which were prepared from 1871 to 1872. In the center of Samarkand is the Registan ensemble, which combines the three main types of madrasah (madrasas, religious schools).
The third part of the Registan, Tilla-Kari madrasa, was built in 1646 - 1660. on the site of the former caravanserai. The entrance to the rectangular courtyard is framed by a huge aivan (a vaulted hall with one open end, surrounded on three sides by walls).
Here is shown a multi-color majolica panel in the upper part of the right side of the ayvan niche. The main part of the panel, located in the recess in the form of the pointed arch, contains a pattern in the form of interlacing inscriptions in kuficheskim letter.
The arch is bordered with ceramics with intricate geometric and botanical patterns. Above the pointed arch is an inscription in the handwritten style. The panel is framed by a protruding decorative strip with geometric shapes, which ends with another horizontal strip with an inscription. In the corner added "rope" column.
The compilers were studied by Orientalists Alexander Ludvigovich Kuhn (1818 – 1882) and Bogayevsky Nikolai Vladimirovich (1843 – 1912), who, in fact, divided the album into two parts. Despite the large size of the volumes, the pictures themselves were of a small format.
Many of them are very yellow, faded, and cracked. But, all the same, on them it was possible to distinguish many interesting details. Some photos were retouched. Unfortunately, almost nothing is known about the authors whose pictures are used in the album.
It was a group of photographers who were given the task of photographing everything that might be of interest for creating such an album. They had to carry out this grandiose enterprise in the most difficult traveling conditions and in a fairly short time.
Most of the pictures belong to the photographer N.Nekhoroshev and the military photographer to Sub-Lieutenant G.Krivtsov. It is also known about Nekhoroshev that he and his colleagues were the founder of a photo studio in Tashkent.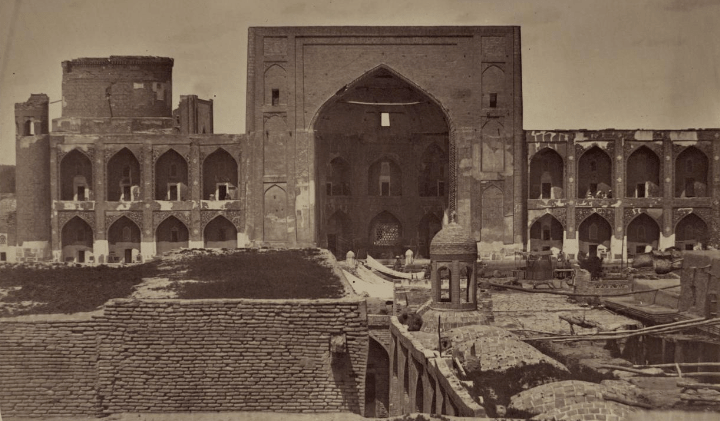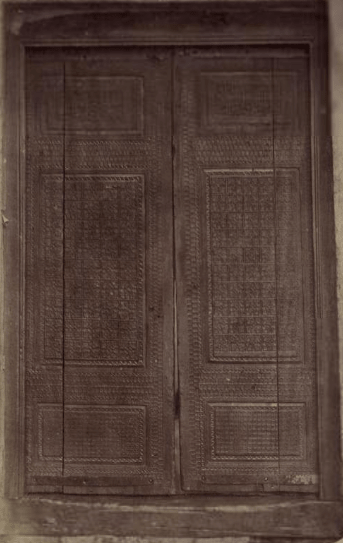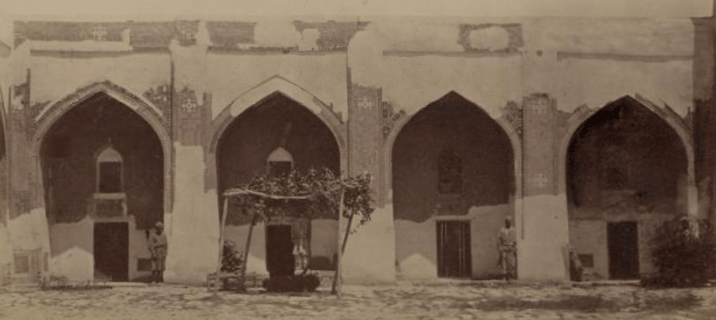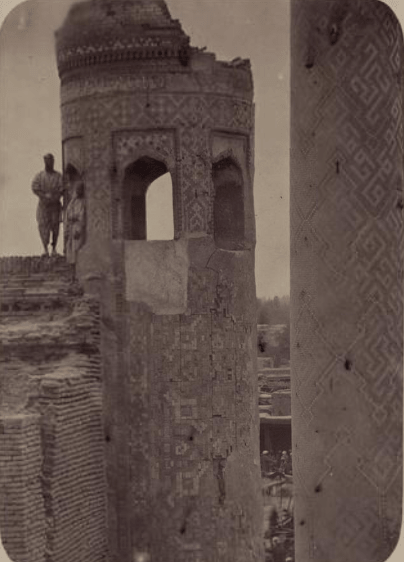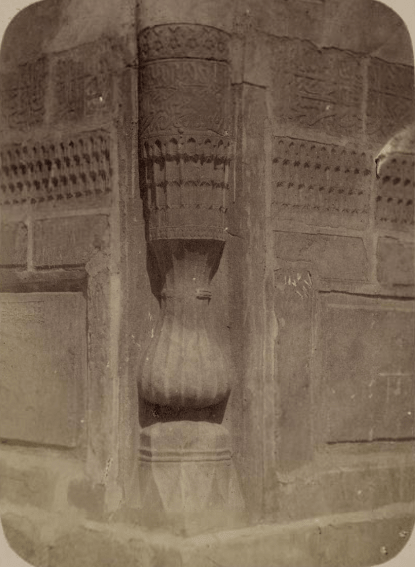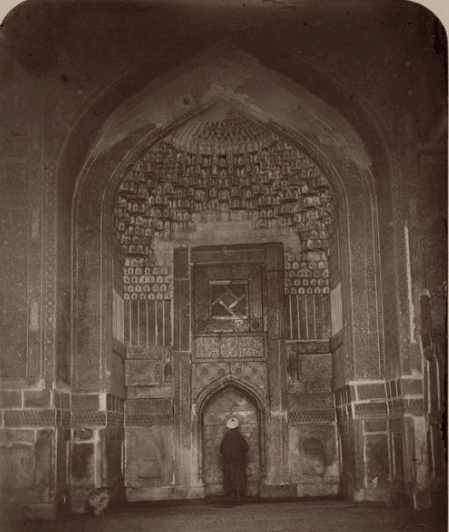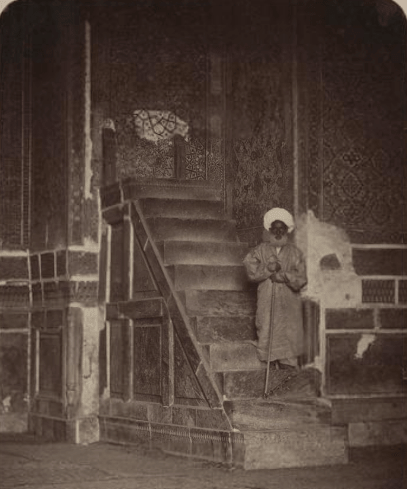 Enlightener:
Jan Zenkis. http://www.wdl.org