Pogrebetskyi peak.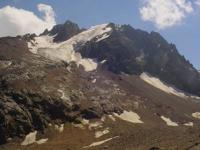 Tien-Shan Expedition Kazakhstan.
"Those who travel to mountain-tops are half in love with themselves, and half in love with oblivion" 
Robert Macfarlane. «Mountains of the Mind: A History of a Fascination».
Mountain Ascent Kazakhstan Tien-Shan Mountains.
Pogrebetsky peak has height of 4230 meters above sea level. There is in the western part of the Maloalmaatinsky spur of the ridge Kumbel in Zailiysky Ala-Tau. North side Pogrebetsky peak goes down to the pass Big Talgar.
Dome-shaped ice top. On the southern slope of peak of Pogrebetsky there is one small glacier (without name) and a glacier Zmeevidny, differing in an original form. The top is called in honor of Mikhail Timofeyevich Pogrebetsky (1892 - 1956) - the Honoured Master of Sports of the USSR on mountaineering (1939).
First climbing on peak of Khan-Tengri (1931, together with Boris Tyurin and Franz-Josef Sauberer), the organizer of the Ukrainian mountaineering, the full member of All-Union geographical society, the doctor.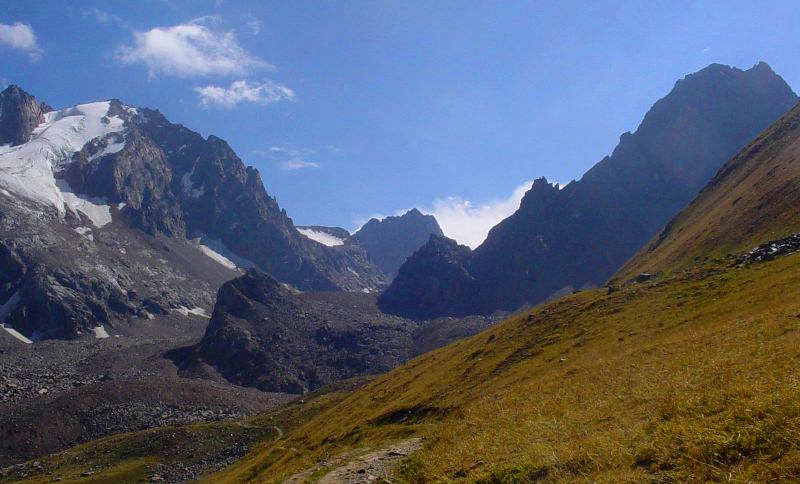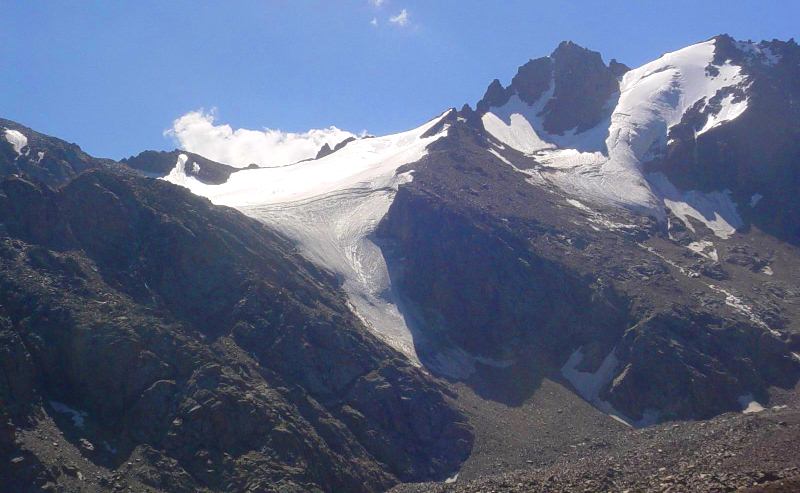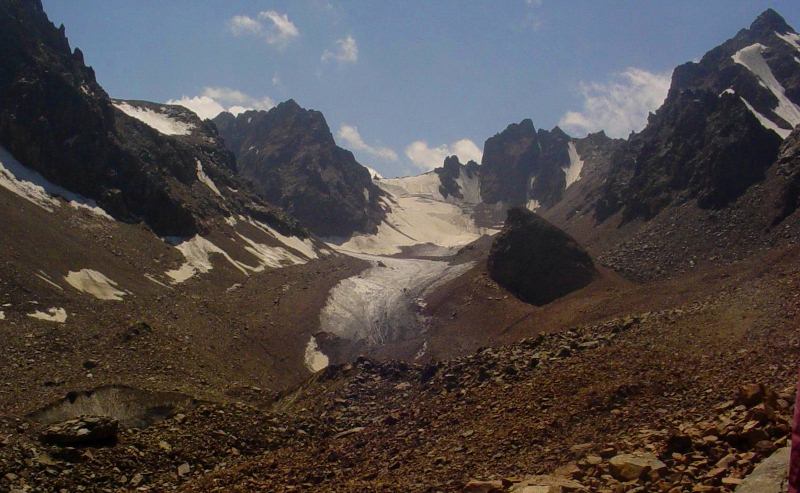 Authority:
Short encyclopedia Kazakh SSR, volume 2, Nature, Alma-Ata, 1990.
Photos
Alexander Petrov.