Poppies in Kazakhstan.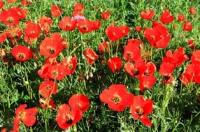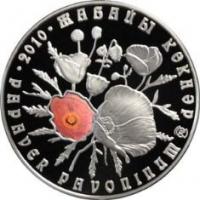 Photos of poppies in Kazakhstan.
"Keep love in your heart. A life without it is like a sunless garden when the flowers are dead"
Oscar Wilde.
Phototours behind poppies in Kazakhstan.
A poppy is a flowering plant in the subfamily Papaveroideae of the family Papaveraceae. Poppies are herbaceous plants, often grown for their colourful flowers. One species of poppy, Papaver somniferum, is the source of the crude drug opium which contains powerful medicinal alkaloids such as morphine and has been used since ancient times as an analgesic and narcotic medicinal and recreational drug.
It also produces edible seeds. Following the trench warfare in the poppy fields of Flanders during World War I, poppies have become a symbol of remembrance of soldiers who have died during wartime. Poppies are herbaceous annual, biennial or short-lived perennial plants.
Some species are monocarpic, dying after flowering. Poppies can be over 4 feet tall with flowers up to six inches across. Flowers of species (not cultivars) have 4 to 6 petals, many stamens forming a conspicuous whorl in the center of the flower and an ovary of from 2 to many fused carpels.
The petals are showy, may be of almost any color and some have markings. The petals are crumpled in the bud and as blooming finishes, the petals often lie flat before falling away. In the temperate zones, poppies bloom from spring into early summer. 
Most species secrete latex when injured. Bees use poppies as a pollen source. The pollen of the oriental poppy, Papaver orientale, is dark blue, that of the field or corn poppy (Papaver rhoeas) is grey to dark green. 
The opium poppy, Papaver somniferum, grows wild in eastern and southern Asia, and South Eastern Europe. It is believed that it originated in the Mediterranean region.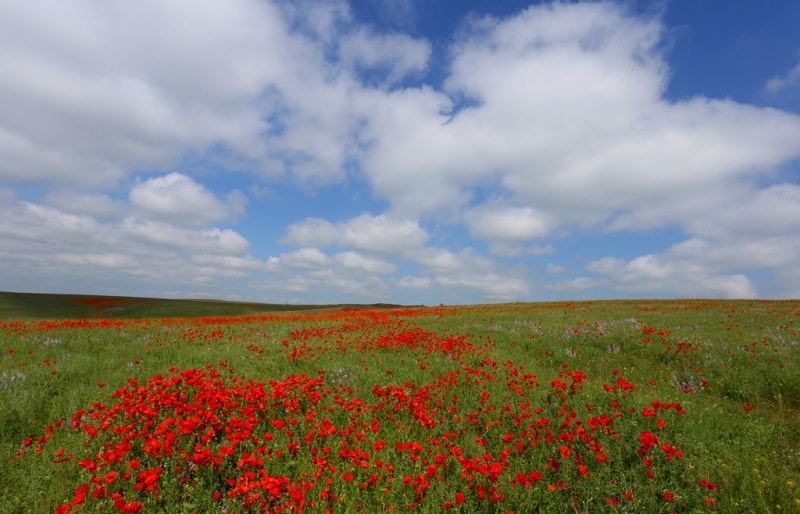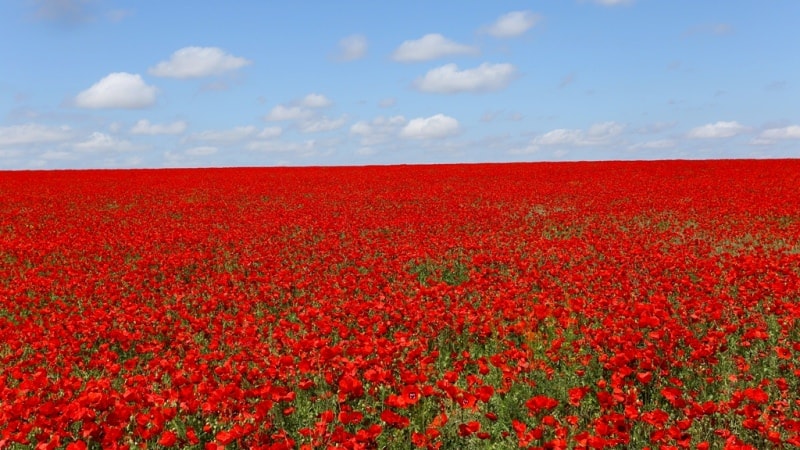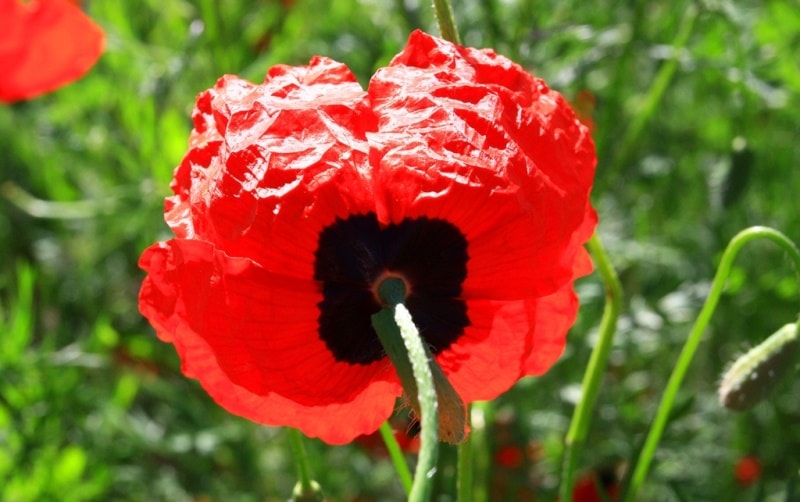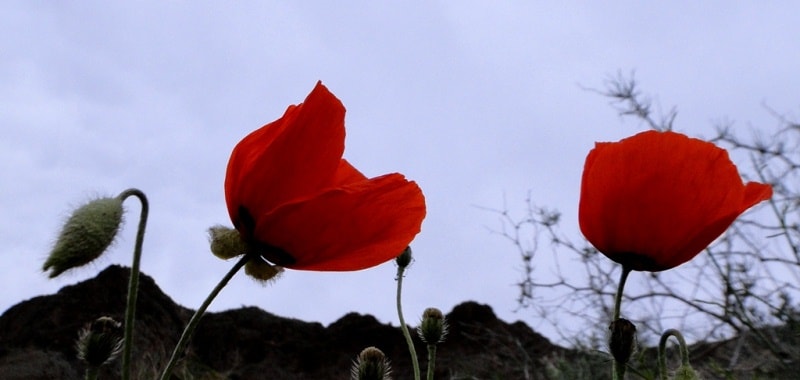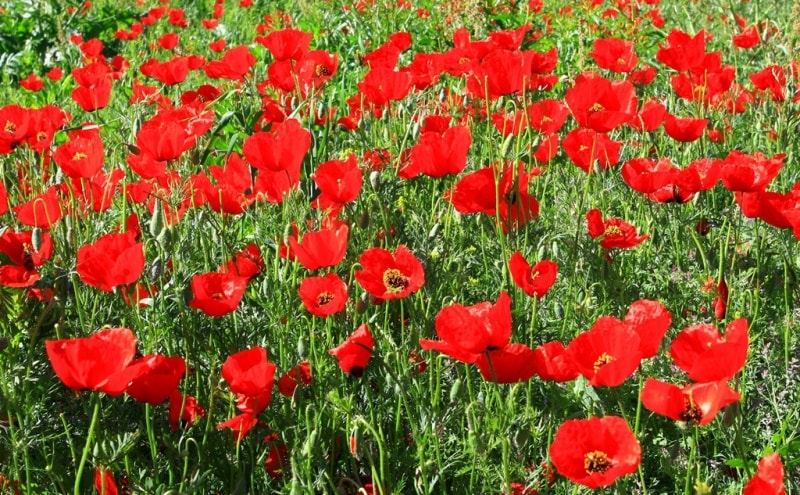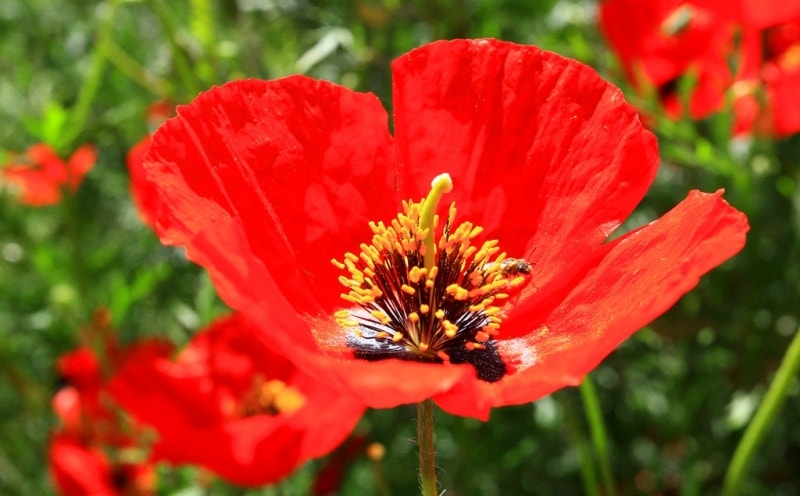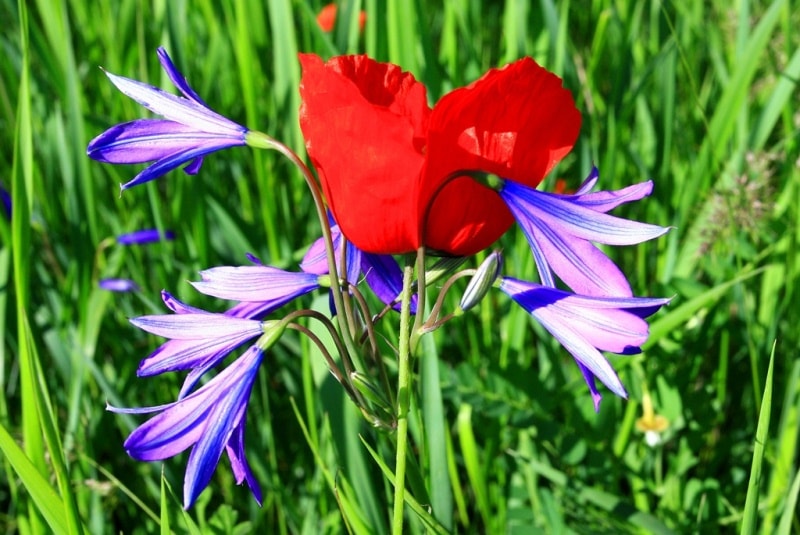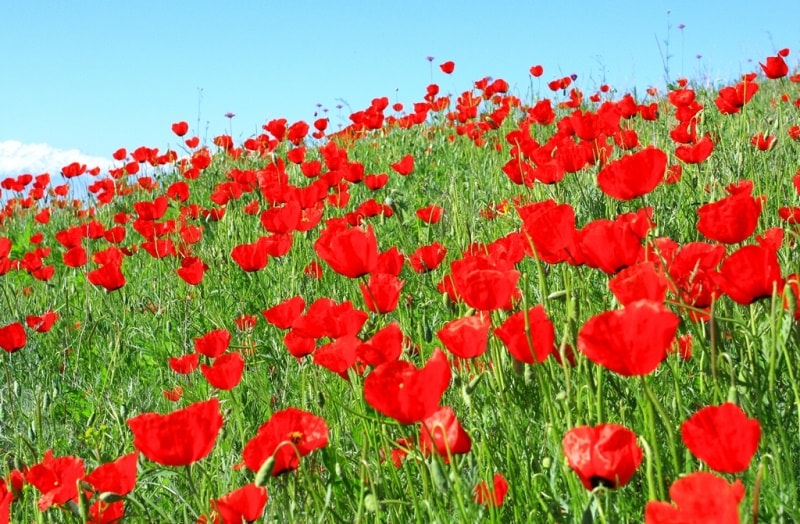 Authority:
https://en.wikipedia.org
Photos
Alexander Petrov.