Rahat Palace *****.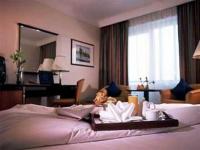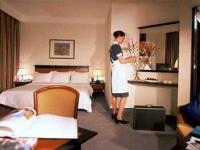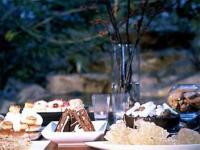 Five-stars hotels in Almaty.
Address: 050040, Almaty, Satpaeva str, 29/6,
The price of guest rooms ($ USA):
Single room – 215
Twin room - 250
Check in at - 15.00, check out at - 12.00
The price for accommodation at the hotel including: breakfast.
Hotel is opened in 1990 year, in hotel of 10 floors.
The hotel offers 285 guest rooms, including – 168 standard Single rooms, 27 twin rooms, 45 deluxe rooms,  27 suite rooms, 1 presidential apartment. 
In rooms of hotel is: air-conditioning, internet, mini-bar, phone, hair dryer, toilet accessories.
Services of hotel: restaurant, bar, cafe, registration of passports, exchange, parking, shop, sauna, pool, beauty salon, dry-cleaner.