Ridge High Wall in Tajikistan.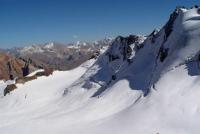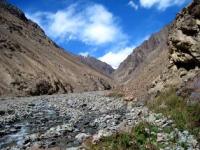 Mountains of Tajikistan.
"Do not spend money on clothes. Spend money on travel. What difference does it make how old your sneakers are if you walk in them around Paris"
The mountain ranges of the Pamir.
The High Wall Ridge is a spur of the Yazgulemsky Range in the Pamirs, extending east from the mountains of the Southern Fedchenko Group with a nodal peak 6301 meters above sea level. In general, the ridge has a latitudinal orientation (northwest to southeast, at an angle of 16 degrees) and serves as a watershed between the basins of the Fedchenko Glacier and the Tanymas River, including the Grumm-Grzhimailo Glacier and its tributaries.
From the north-west, the natural boundary of the High Wall ridge is the Fedchenko meridional glacier, from the east the ridge is surrounded by the Grumm-Grzhimailo glacier, in the north lies the high mountain valley of Tanymas.
From the south, the ridge borders the Yazgulemsky ridge. The High Wall Ridge is located in the Murgab district of the Gorno-Badakhshan Autonomous Region of Tajikistan. The length of the ridge is 20 kilometers.
The highest peak is the High Wall 6301 meters high above sea level. In total, there are 9 peaks in the High Wall ridge with a height of more than 6,000 meters above sea level, including: peak 6252, Yubileiny peak 6242 meters above sea level, Chil-Sol peak 6230 meters above sea level, Parrota 6230 meters above sea level and others.
Another 6 peaks reach a height of almost 6,000 meters above sea level, and some of them with a more accurate height measurement may turn out to be "six thousand meters". Large glaciers of the High Wall ridge are concentrated on the northern and eastern side of the ridge.
These include Tanymas 2nd (length 15.6 kilometers, area 19.2 kilometers square), Tanymas 3 (length 13.2 kilometers, area 14.8 kilometers square), and large tributaries of the Grumm-Grzhimailo - Upper Muzkulak glacier (length 13 kilometers) and Small Muzkulak (length 9 kilometers).
In climbing expeditions, the Abdukagor pass (5054) connecting the Fedchenko Glacier with the Vanch River Valley is most often used to approach the southern and western slopes of the ridge. To approach the northern and eastern slopes of the ridge, it is convenient to use the Tanymas river valley.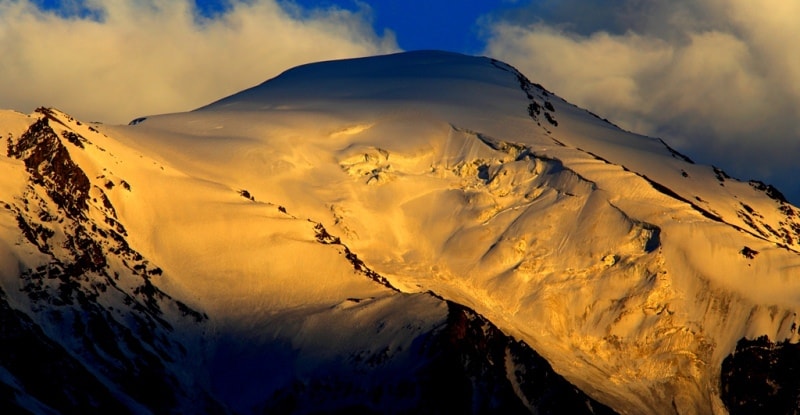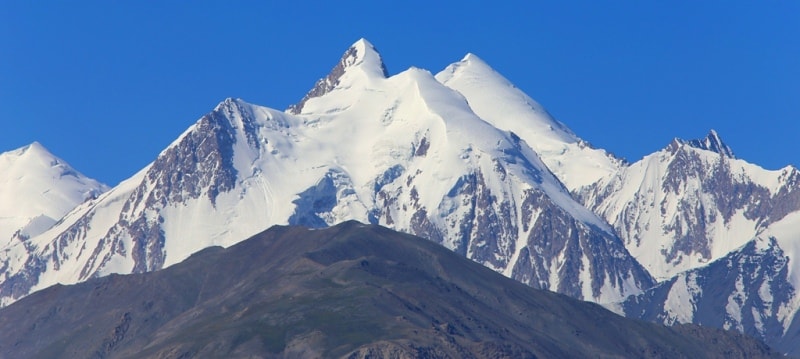 Authority:
Alexander Petrov. http://wiki.risk.ru/index.php
Photos by:
Alexander Petrov.